Women's basketball off to strong start
By Nick Misiak Staff Writer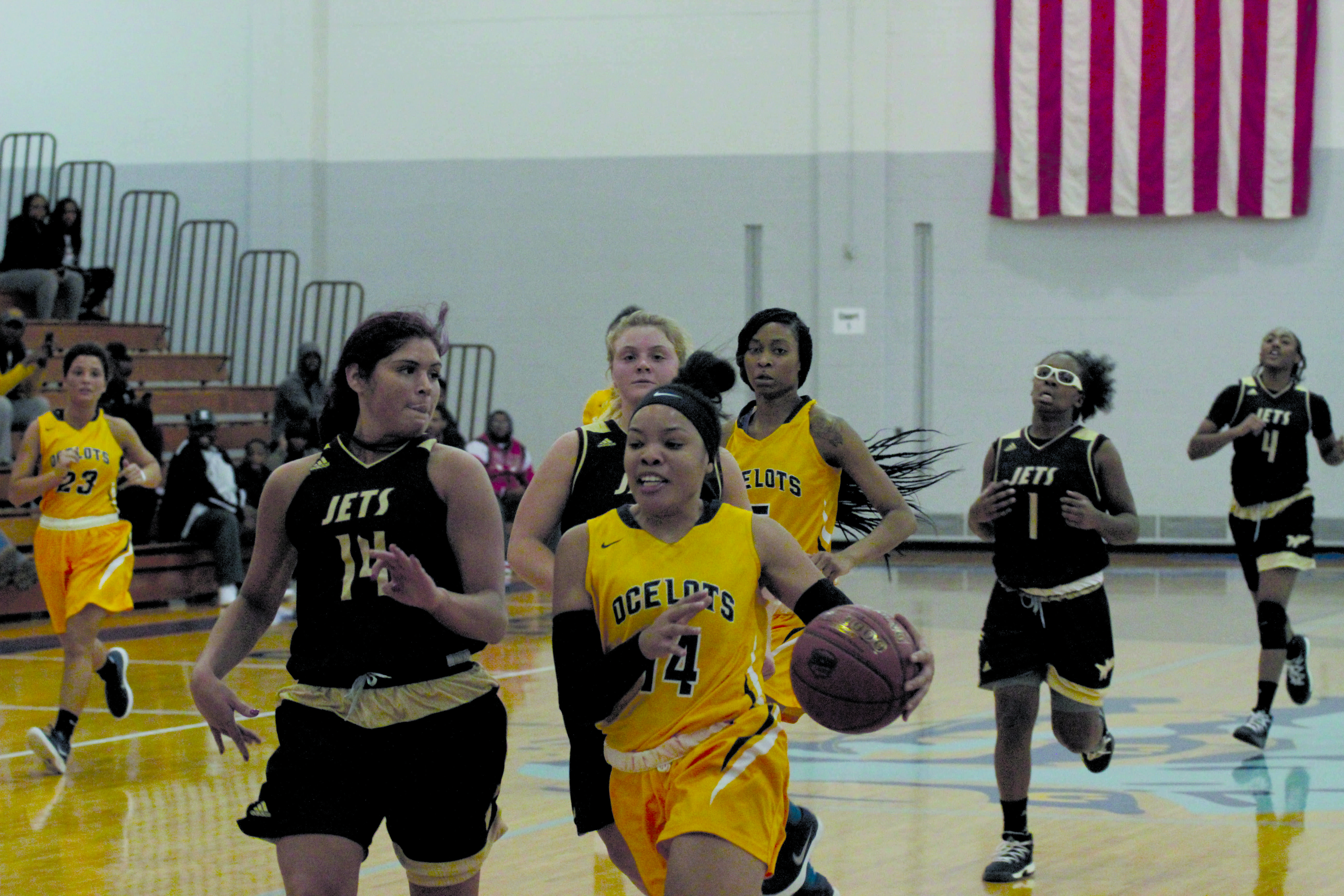 After a rocky start to last season, in which the Ocelots lost their first seven games and 13 of their first 14, the Schoolcraft Women's Basketball team was able to rally and finish the season on a 12-4 run, good enough for second in the MCCAA regular season standings. Their season came to a heartbreaking halt though when the Ocelots lost 58-50 in overtime to Delta Community College in the National Junior College Athletic Association (NJCAA) District H Semi-Final.
This season, with four returning sophomores and a plethora of freshman talent, head coach Kara Kinzer looks to build off last year's strong conference showing and lead the Ocelots to a NJCAA District H crown and a trip to the NJCAA National Tournament.
The Ocelots opened their season much better than the past year, accumulating a 2-1 record over their first three games, which included wins over North Country Community College and Jackson. Their lone loss was against third-ranked Monroe Community College.
SCHOOLCRAFT 69, NORTH COUNTRY 59
Sophomore guard Jaishala Seal scored 23 points and freshman forward C'Erra Maholmes had a double-double scoring 17 points and 17 rebounds as the Ocelots notched their first win of the season, defeating North Country Community College 69-59 Nov. 5. Sophomore guard Taia Parker added 12 points, five assists and five steals while North Country's Emily Sheets scored a game high 26 points for the Saints.
SCHOOLCRAFT 70, MONROE CC 77
Despite getting 25 points from freshman guard Megan Sandiha, the Ocelots were unable to pull off a victory, falling to third ranked Monroe Community College 77-70 in Schoolcraft's season opener Nov. 4. Seal and Parker scored 12 and 14 points respectively and Maholmes played well on the glass, scoring 11 points and recording 8 rebounds, coming just two short of a double-double.
The Ocelots next travel to Owens Community College on Wed, Nov. 15 before returning home to face off against Muskegon Community College on Sat, Nov. 18 at 1 p.m. before the Thanksgiving break. They then play against Kellogg Community College at home Nov. 29 at 5:30 p.m.