Thankfully Simple Recipes
Layout by Jarvis L. Byrd, Staff Layout Artist/Compiled by Chrissy Begle, Layout and Design Editor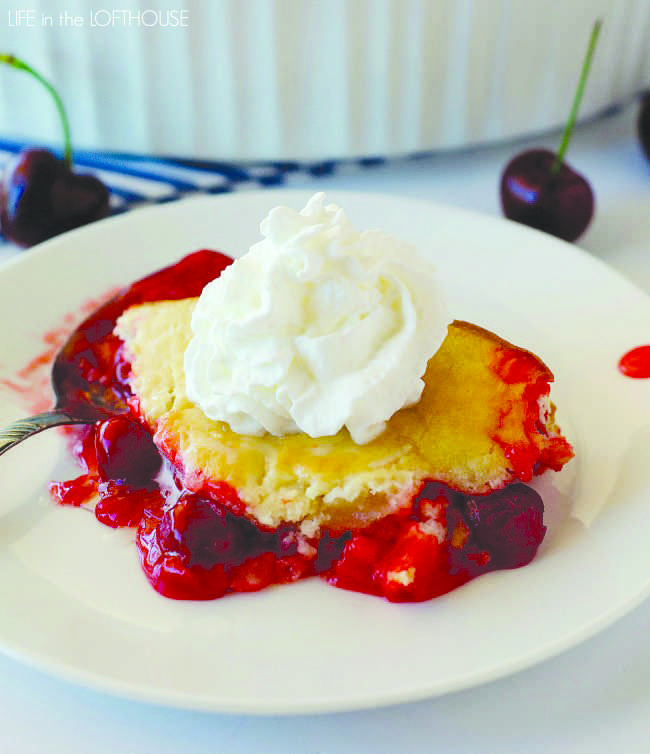 Ingredients
1/4 cup butter, melted
1 cup cake flour (all-purpose flour works too)
1 cup granulated sugar
1 teaspoon baking powder
1 cup milk
1 (21 oz.) can cherry pie filling
Directions
Preheat oven to 350° F. Pour melted butter in the bottom of a 2.5 quart baking dish.
In a medium bowl, whisk together flour, sugar, baking powder and milk. Whisk until combined.
Pour batter over the butter in baking dish. Don't stir.
Pour cherry pie filling over the batter. Don't stir.
Bake 45 to 50 minutes, or until crust is golden brown. Let stand 5 minutes before serving.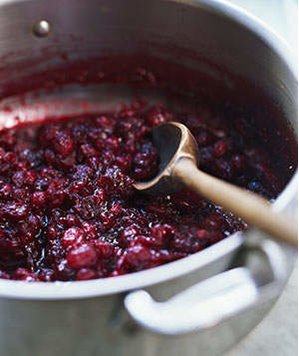 Ingredients 
2 tablespoons unsalted butter
2 tablespoons grated fresh ginger
1/2 cup dark brown sugar
1 cup orange juice
16 ounces cranberries (fresh or frozen)
1/2 to 3/4 cup orange marmalade
1/2 teaspoon black pepper
2 tablespoons minced fresh cilantro (optional)
Directions
In a saucepan, over medium heat, melt the butter. Add the ginger and cook, stirring, for 2 minutes. Add the sugar, orange juice, and cranberries.
Cook until the cranberries burst and the sauce thickens, about 15 minutes. Stir in the marmalade to taste (depending on desired sweetness). Turn off heat. Stir in the pepper and cilantro just before serving. Serve warm or at room temperature.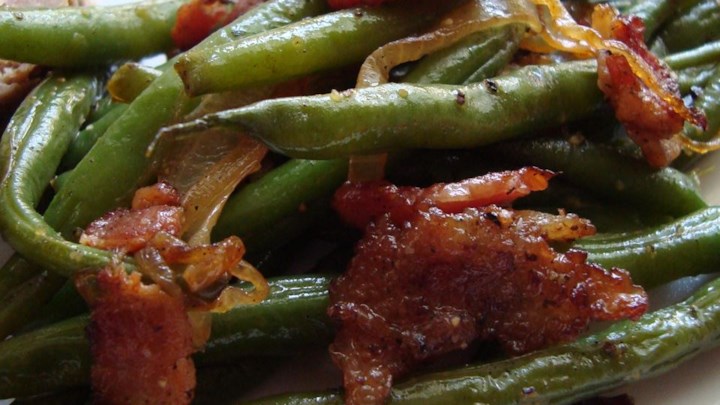 Ingredients 
6 thick slices bacon, chopped
1/2 cup onions, minced
1 teaspoon minced garlic
1 pound fresh green beans, trimmed
1 cup water
1/8 teaspoon salt
1 pinch ground black pepper
Directions
Heat a large skillet over medium heat. Add bacon, and cook until browned, but not yet crispy. Push bacon to the sides of the skillet and add the onions and garlic to the bacon grease. Cook and stir until onions are barely translucent. Stir in the green beans, and cook for 15 minutes, stirring occasionally.

Pour in the water, and mix in the brown sugar, Worcestershire sauce, salt and pepper. Simmer over low heat uncovered until water has evaporated and green beans are tender, about 1 hour.