Midnight Madness
Last-minute cramming for finals
By Christian Hollis and Alexis Tucker Managing Editor and Arts and Entertainment Editor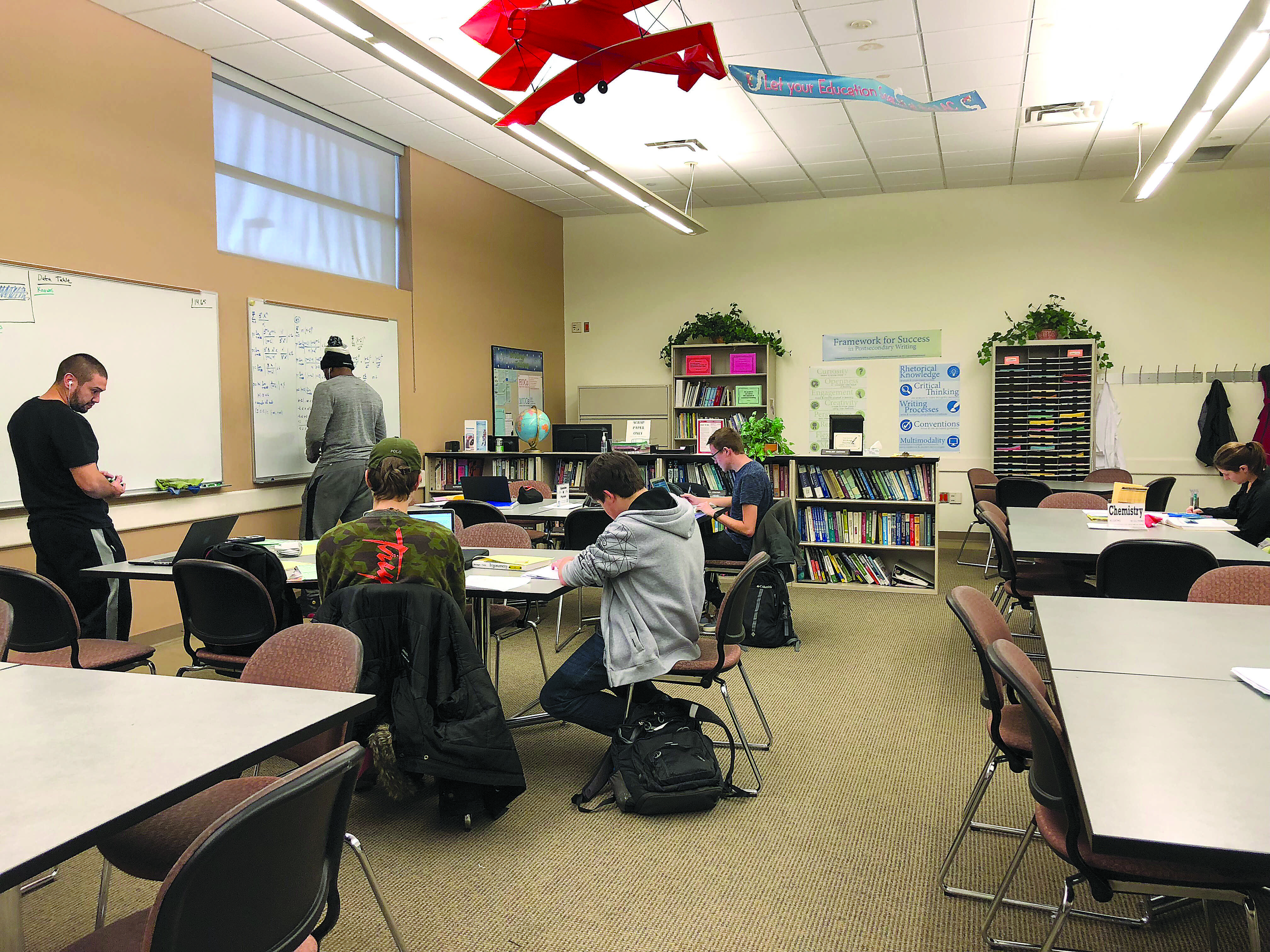 The Learning Assistance Center (LAC) is holding its annual study sessions for students to crunch before finals. The event is called Exam-A-Rama and sessions will be held for math, chemistry, physics and accounting classes, hosted by tutors from the LAC.
Tutors will be able to answer questions students need answered before finals. The tutors are selected based upon their academic success, as all tutors have at least a 3.0 grade point average. Each year desks are filled with students eager to get in some last-minute information and clarification before their finals.
Professors help provide materials for the tutors to go over as well as provide textbooks students may need. With proper identification, students can check out textbooks to use in the LAC in case they forget their books or don't have any. The LAC is also supplied with calculators, human models, dictionaries and more tools that may help students with homework and studying for all sorts of classes. It is recommended by the LAC to bring class notes for extra information if needed.
The LAC is eager to help as many students as possible. "We want more students to take advantage of those things that we have here at the Learning Assistance Center," said employee Vanessa Halliburton.
Exam-A-Rama will go from Dec. 7 to 9 in room L119 of the Bradner Library. Final exam reviews for all biology, chemistry and physics classes will be held on Thurs. Dec. 7, lasting from 8 p.m. thru midnight.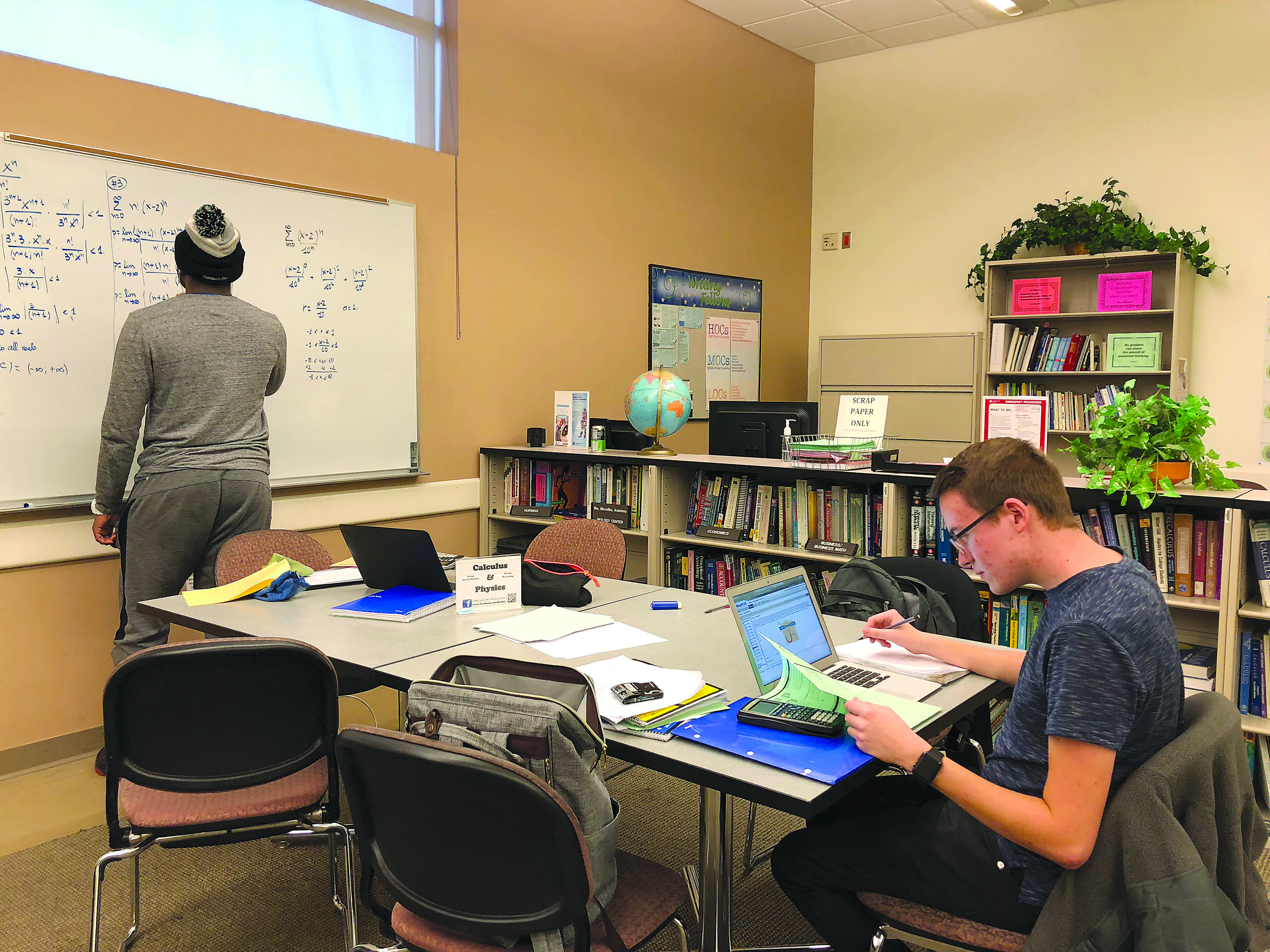 Certain math classes will also have final exam reviews the same day. On Fri. and Sat., Dec. 8 and 9, other math classes will hold exam packet review sessions from 12 thru 4 p.m.
The LAC will also hold the annual "JumpStart!" event form Jan. 5 thru 7 at varying times. "JumpStart!" is a free 2-part workshop for math courses to refresh students on topics covered in their previous math courses.
Part 1 of the seminar is to study, test, and homework skills to be able to be successful in their college math courses, and this Part is recommended to be taken before Part 2.
Part 2 is about the actual topics that need to be learned and developed before going into chemistry, physics, accounting and such classes. Not only are these refresher workshops, they are also helpful to students preparing for the college placement test, work-place training and general test preparation.
"JumpStart!" workshops are provided by the SC Foundation. Students can register now by emailing their name, student  number and the workshop(s) that they wish to participate in at  [email protected]
For more information on both "Exam-A-Rama" and "JumpStart!", contact the LAC at 734-462-4436 or visit schoolcraft.edu/lac.