Saying farewell
My journey with The Connection
By Mariam Ahmad Campus Life Editor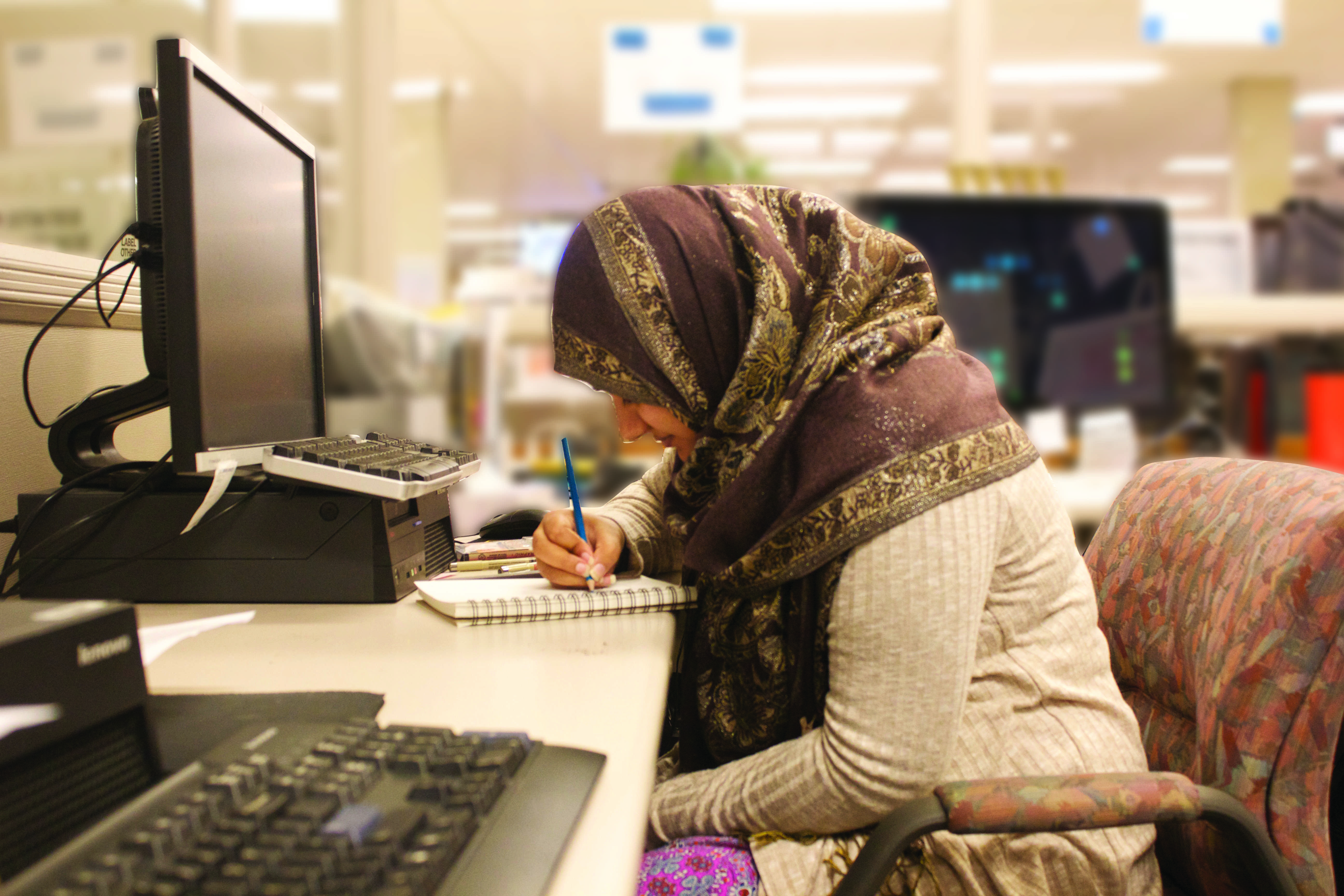 When I first enrolled at Schoolcraft, all I did was attend class then return home. That quickly proved to not be enough as I wanted to be more involved in the college experience. As I previously didn't get many opportunities to follow my dreams, I wanted to take every chance I could to do what I loved and be with others who shared my interests.
I quickly learned about our collegiate newspaper which you are reading, and decided to apply because I really like writing. Although my writing style was different from that of a newspaper (AP), I was excited to give it a try. As Campus Life Editor, I became more familiar with the campus and its interesting features and people.
For every successful workplace and organization, it is necessary to have a great support system, people with whom you can have meaningful and quality conversations, a team who is there to help you with work and a great adviser who is there for you when issues arise.
I would honestly say that "The Connection" has an amazing team that has all of these qualities. It actually feels like a family. The office is like a second home where we all get together, work, have joyful conversations and just have fun. But this professional collegiate publication demands two weeks of hard work before it is ready for print. While the stress is sometimes hard, it has proven to be well worth it in the end.
As fall semester comes to a close, I'm thinking, "Why so soon?" I won't be continuing as Campus Life Editor next semester as I'm going to be traveling abroad. In my time with The Connection, I have developed and enhanced many written and communication skills as well as developed meaningful relationships with the team.
I really appreciate and thank them for making me feel comfortable and at home. My fondest memory was going to the Renaissance Festival with some of the team members for a photo story of the festival. It was our first collective task of the semester and the first time we worked together as a new team.
One thing I would like to say to everyone is to never be a quitter because you lose all the efforts that you have previously made. If you decide to do something, commit to it. The journey may be rough at times but it's worth it in the end. You will likely realize that you have the potential to do more than you give yourself credit for and that the trials have made you stronger.
If I get the chance, I hope to join the publication once again. I also encourage others to join our award-winning newspaper and contribute to its greatness.