Hindering hunger
Empty Bowl Luncheon helps give back during the holidays
By Alexandra Lachine Editor-in-Chief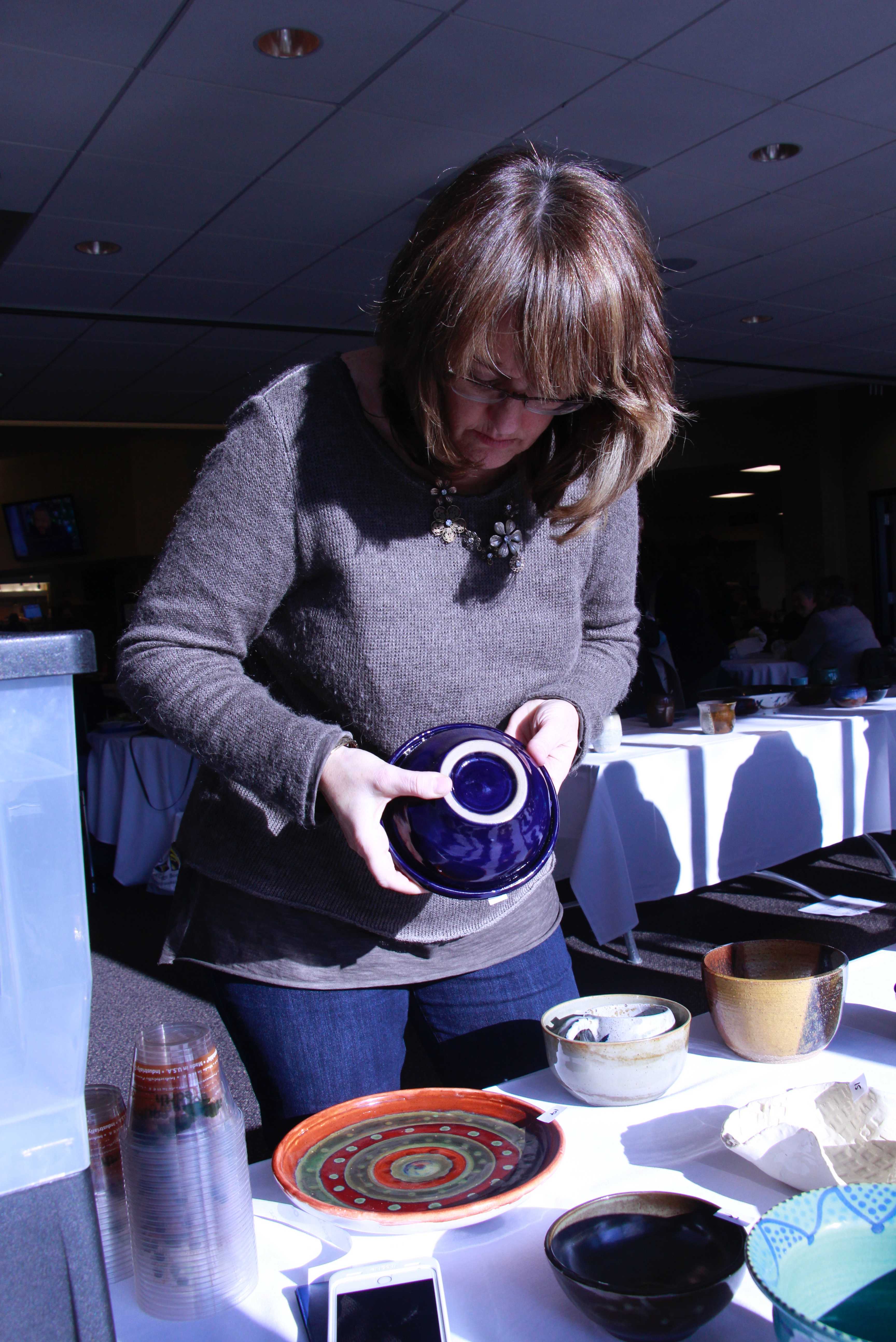 The holiday season is as prime a time as any to be thankful for our fortunes while not forgetting to give back to people and causes in need. Schoolcraft College, especially being community based, is no Ebeneezer Scrooge this time of year. Since its founding in 1961, the college has given back to several worthy causes throughout the holiday season, with the conductive help of the bounty of student activities and organizations here on campus. One such cause is toward a fortune that many people may take for granted on the day to day, helping the hungry.
According to research surveys conducted by the College and University Food Bank Alliance and the National Student Campaign Against Hunger and Homelessness, food insecurity occurs for students at both two-year and four-year institutions. 25 percent of community college students qualified as having very low food security, compared to 20 percent at four-year schools.
In an effort to consistently remedy this issue, Schoolcraft offers both a student food pantry on main campus and the Radcliff food pantry at its satellite campus in Garden City. By offering students and faculty in need non-perishable food items, the food pantries are able to help provide meals to those facing such insecurities.
On Dec. 6, Student Activities is hosting the annual Empty Bowl Luncheon in the Wilson Room of the VisTaTech Center from 11 a.m. to 2 p.m. Historically, the event goes back to over two decades ago when it was started by the college's then Campus Minister, Sister Jones.
With the purchase of a handcrafted bowl from the college's Ceramics Department, patrons can warm up with a steaming bowl of fresh soup courtesy Food Service and freshly baked bread from Culinary Arts. Bowl prices will vary depending upon size, averaging around an eight to 15-dollar price tag.
"We're grateful to receive support from the Ceramics Department as well as Henry's Food Service," said Todd Stowell, Director of Student Activities.
Early December is as prime a time as any for the Empty Bowl Luncheon as the student food pantry requires crucial replenishing around the midpoint of the academic year.
"Empty Bowl is important for us to be able restock the food pantry. It's a great way to pick up a handcrafted, one of a kind bowl as a Christmas present for your relatives while also giving to a worthy cause," explained Elizabeth Machniak, administrative assistant of Student Activities.
Student Activities' volunteers help serve the savory soups while collecting the generous donations to the pantry. In 2016, a substantial $1,900 was raised to benefit the pantry, enough to purchase an estimated 200 bags of groceries. 3,000 lbs. of food was donated into the pantry last year alone, some donations even coming from college partner St. Joseph Mercy Health.
If Schoolcraft faculty or students seek assistance from the food pantry, they may consult the Student Activities Office to fill out a form. Beneficiaries can pick up two bags of groceries twice a month in the Lower Waterman Wing of VisTaTech.
While it's great to be thankful for all of life's fortunes this and any holiday season, it is also one's good duty to their neighbor to spread holiday cheer to those who need it most. With efforts such as the Empty Bowl Luncheon, Schoolcraft College is committed to just that.