"Stoney" one year later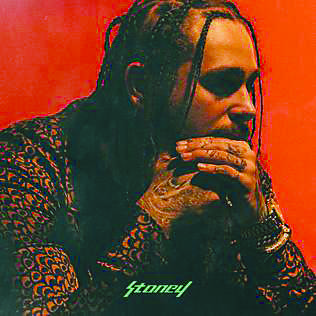 Post Malone continues making impact
By Adam Nowak Staff Writer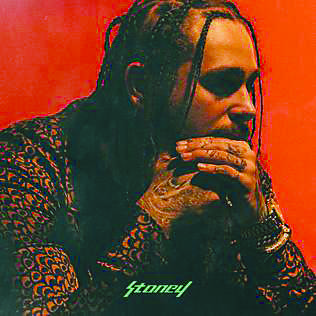 Austin Post, also known as Post Malone, was an unknown name in the music industry until the release of his popular single "White Iverson" which climbed to No. 14 on the Hot 100 in August 2015. Since then, Malone's popularity has greatly developed into what it is now a global success thanks to his popular album "Stoney."
In his first mainstream album "Stoney," Malone created an 18-song-
album in coordination with Republic Records. Running for 68 minutes, the album features several talented artists, such as Justin Bieber, 2 Chainz, Kehlani, Quavo and Hearty co-signs.
"Congratulations" is the most popular song on the album, with 570 million views on YouTube. It's the fifth track off the album, produced by Metro Boomin and Frank Dukes. Featuring Quavo, a member of the rap group Migos, "Congratulations" is about congratulating yourself on successes while staying motivated and confident to accomplish your dreams in life.
Many lyrics express Malone's own self-pride in sudden success, "They said that I would be nothing/now they only say Congratulations/worked so hard forgot how to vacation."
Another song that has become a favorite to the vast majority of Malone fanatics is "I Fall Apart." This song was enjoyed by fans and supporters of Malone upon initial release, but has recently landed as No. 65 on Billboard's Hot 100.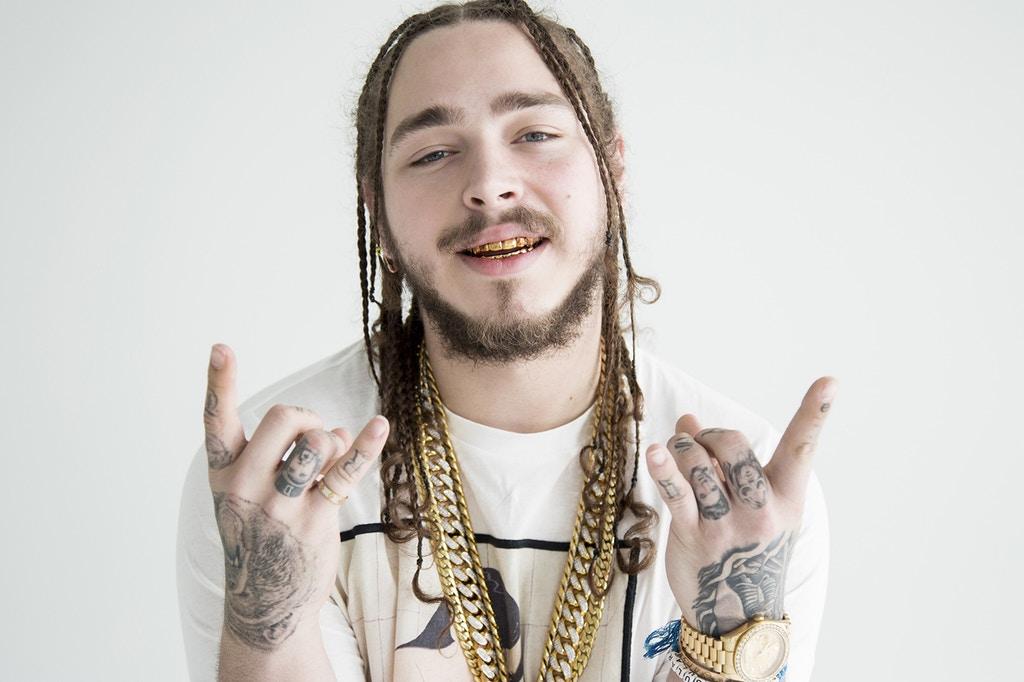 The spike in streams for "I Fall Apart" came after a live performance on Sept. 24 went viral. The video was recorded by a fan named Grant Scherer and has over 1 million views on YouTube. "I Fall Apart" is about a bad breakup.
The song opens up with Malone's heavy lyrics, "She told me that I'm not enough, yeah/And she left me with a broken heart, yeah/She fooled me twice and it's all my fault, yeah." It highlights the star's difficulty understanding the breakup and serves as a ballad many fans can relate to, making it a global hit.
"Stoney" culminates with "Feeling Whitney," a track referencing the late music icon Whitney Houston and her struggle with addiction. This track attests to Malone's long fought battle with depression and speaks for the people that suffer from disease and make unhealthy coping choices.
Malone also sings about feeling alone and not having anyone to turn to, "Ain't always broken, but here's to hoping/Show no emotion, against your coding."
"Feeling Whitney" is yet another is yet another track that many people may connect with their own lives, possibly even serving as an outlet for their fight against depression.
Post Malone blends folk music and hip-hop into a relaxed vibe in "Stoney." At only 22 years old, he's become one of the most popular musicians in the country with current single "Rockstar" topping out as America's No. 1 hit for five weeks and counting. It is "Stoney" that has welcomed listeners to the artist's raw talent.