Five classic festive films to curl up to this holiday season
By Lauren Engelhardt Staff Wrtiter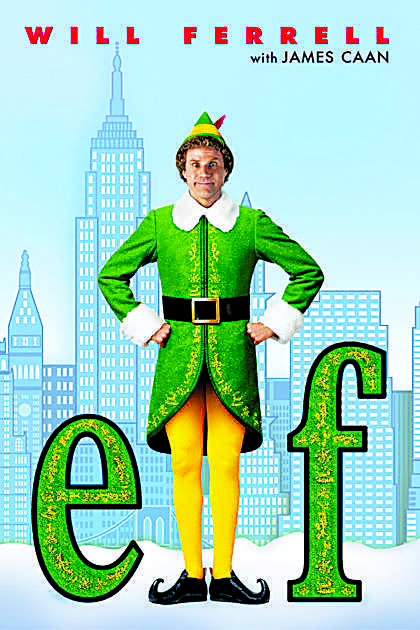 "Elf" (2003)
PG
Laugh along Will Ferrell's portrayal as Buddy the elf in his quest to find his true identity. Buddy was raised alongside Santa and his elves in the North Pole after he snuck into Santa's sack as a baby.
Upon learning the truth of his origin, Buddy travels to New York City to find his birth father who just so happens to be a notorious member of the naughty list. With the help of family, Buddy's cheer opens Walter's heart to kindness.
Director John Favreau and Ferrell's funny antics make this movie a feel-good holiday comedy-friendly to all ages.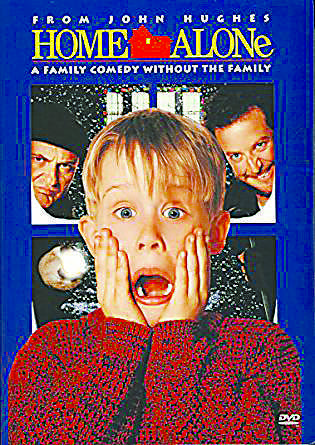 "Home Alone" (1990)
PG
Most children would find it hard to relate to being left home alone during the holidays while their family travels across the globe to Paris, especially at the ripe age of eight. Mischief maker Kevin McCallister (Macaulay Culkin) finally figures out just how much he
loves his family after wishing to never see them again.
Kevin's fun and games quickly fade once he's faced with two bumbling burglars that try to break into the McCallister home. Kevin must find a way to protect himself and his home from the "wet bandits" in this holiday comedy.
This iconic movie directed by Chris Columbus sparked returns to television each year and also three sequels.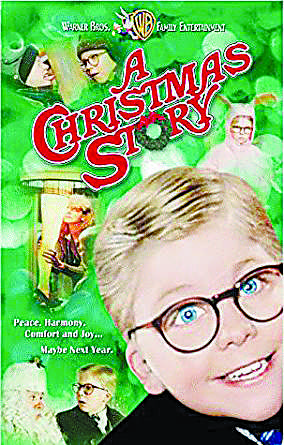 "A Christmas Story" (1983)
PG
You'll shoot your eye out with this old school Christmas comedy. With the holidays rolling around in small town, 1940s northern Indiana, little nine-year-old Ralphie Parker (Peter Billingsley) only wants one thing for Christmas, a Red Ryder rifle BB gun.
Ralphie tries to convince his friends, mother, teacher and even old Saint Nick that the BB gun is the perfect Christmas present for him. Don't miss this classic Christmas movie including everlasting feuds with the neighbors, Ralphie's iconic shenanigans with bullies and his father's prized leg lamp.
Gather around with other Michiganders this season to catch this popular northern U.S. flick directed by Bob Clark.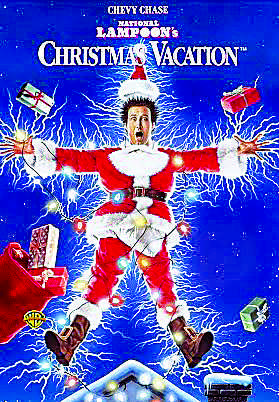 "National Lampoon's ChristmasVacation" (1989)
PG-13
Sometimes family gatherings around the holidays can be disastrous, as proven the Griswolds. Chevy Chase stars as Clark Griswold, a loving father to his wife and two children. Clark works hard to impress his boss so he can earn a big Christmas bonus to fund his family's pool. After the Griswold's crazy road trip to Wallyworld, Clark works to put on the best Christmas ever for family guests.
Jeremiah S. Chechik's comedy is surely better than a membership to a Jelly of the Month club!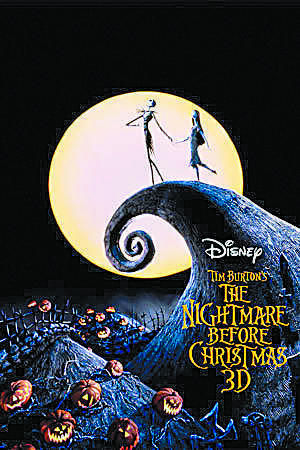 "The Nightmare Before Christmas" (1993)
PG
The combination of Halloween and Christmas make for Tim Burton's iconic and versatile animation, "The Nightmare Before Christmas." Pumpkin King Jack Skellington (Chris Sarandon and Danny Elfman) throws yet another successful Halloween full of scares and treats but happens upon the wondrous Christmastown as he seeks a change.
As the Christmas-novice citizens of Halloweentown begin to celebrate the new holiday with their own spooky twist, the real Saint Nick finds himself in jeopardy. It is then up to Jack to save Christmas for all before it's too late.