Women's basketball turn it around
Ocelots win home game after 2 losses
By Chrissy Begle and David Vega
After two losses against Owens and Muskegon, the Ocelots scored a definitive win against Kellogg Community College at the Schoolcraft home game on Nov. 29. The final score was 74-33. Following are some moments captured from the game.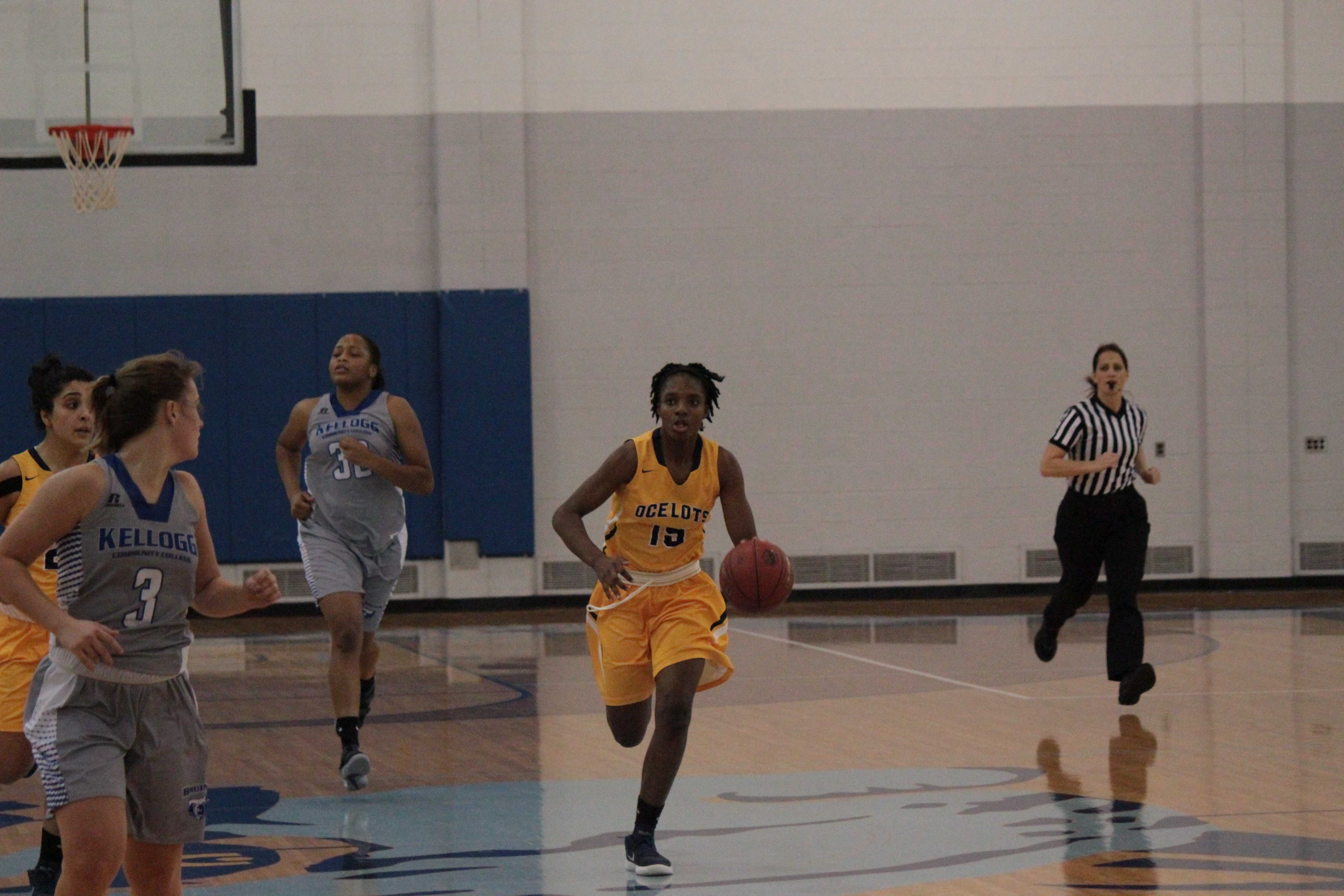 Maholmes (#15) breaks away with eyes on the next play as she streaks toward the basket.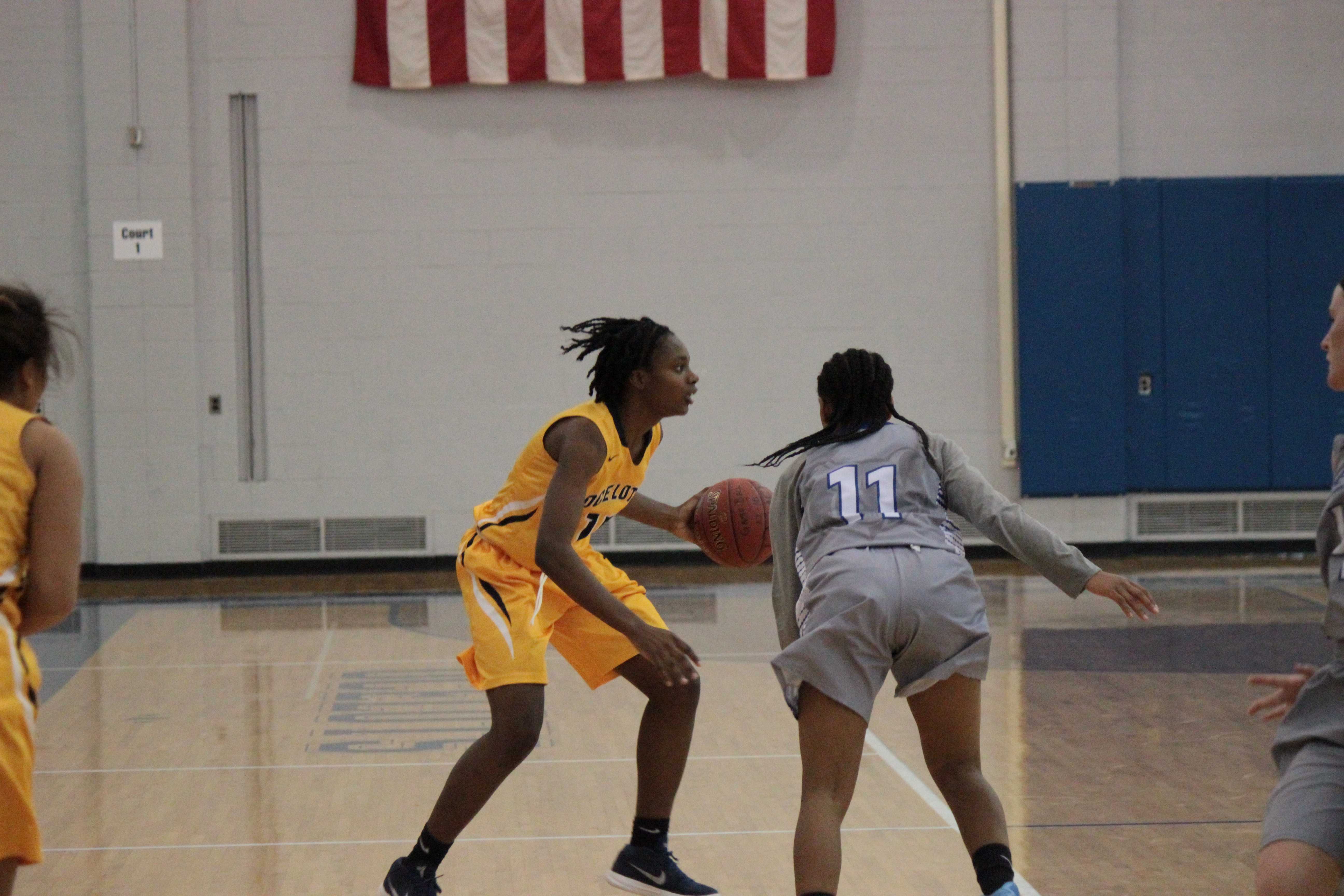 Maholmes (#15), under pressure from Bruins freshman guard Destiny Kincaide (#11) seeks an open teammate for a quick pass.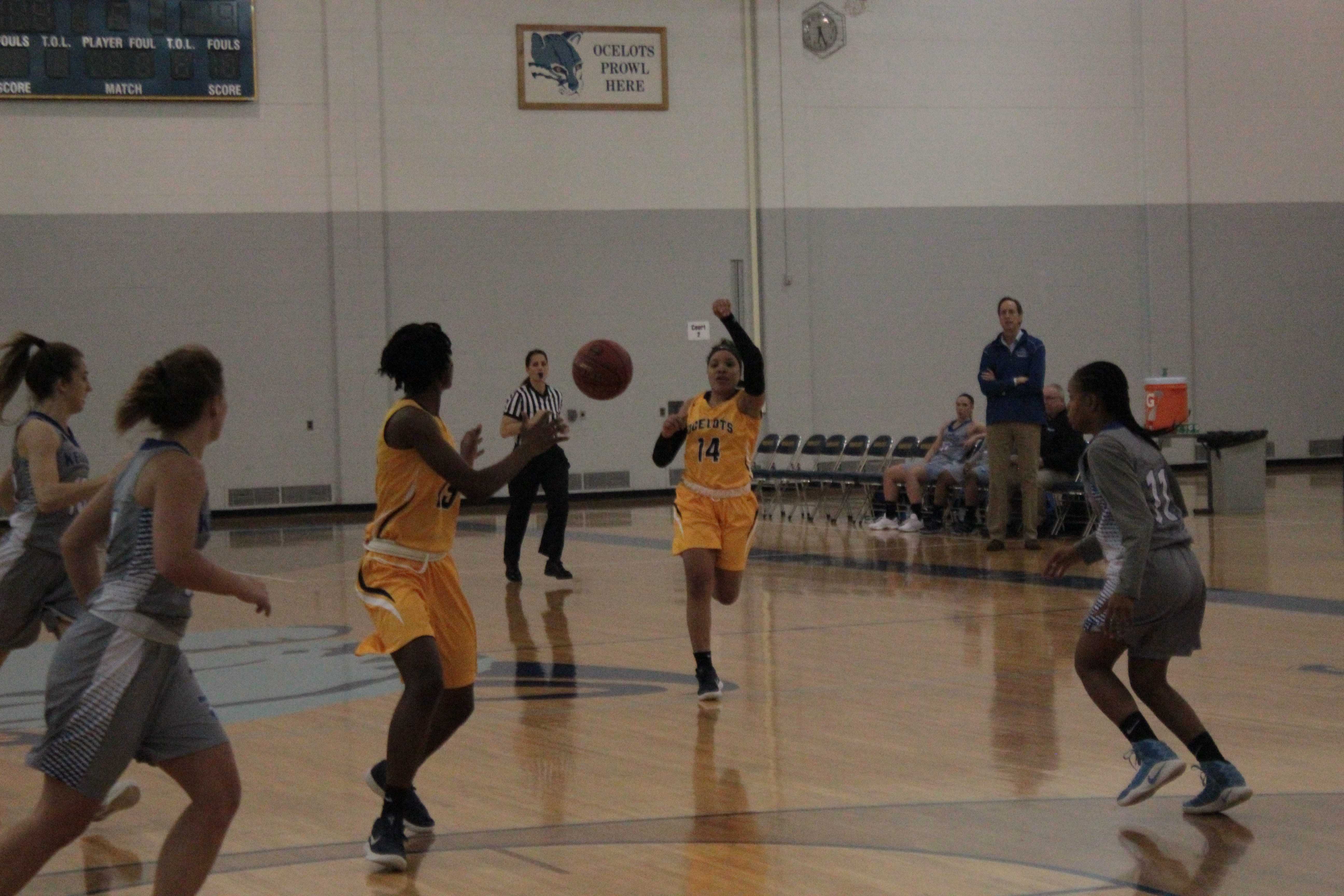 Sophmore guard Taia Parker (#14) keeps the teamwork strong as she passes the ball to freshman guard/forward C'Erra Maholmes (#15) as they charge down the court.


Maholmes (#15) grabs a pass despite blocking attempts from Kellogg Community College Bruins, including freshman guard Shawntell Evans (#13).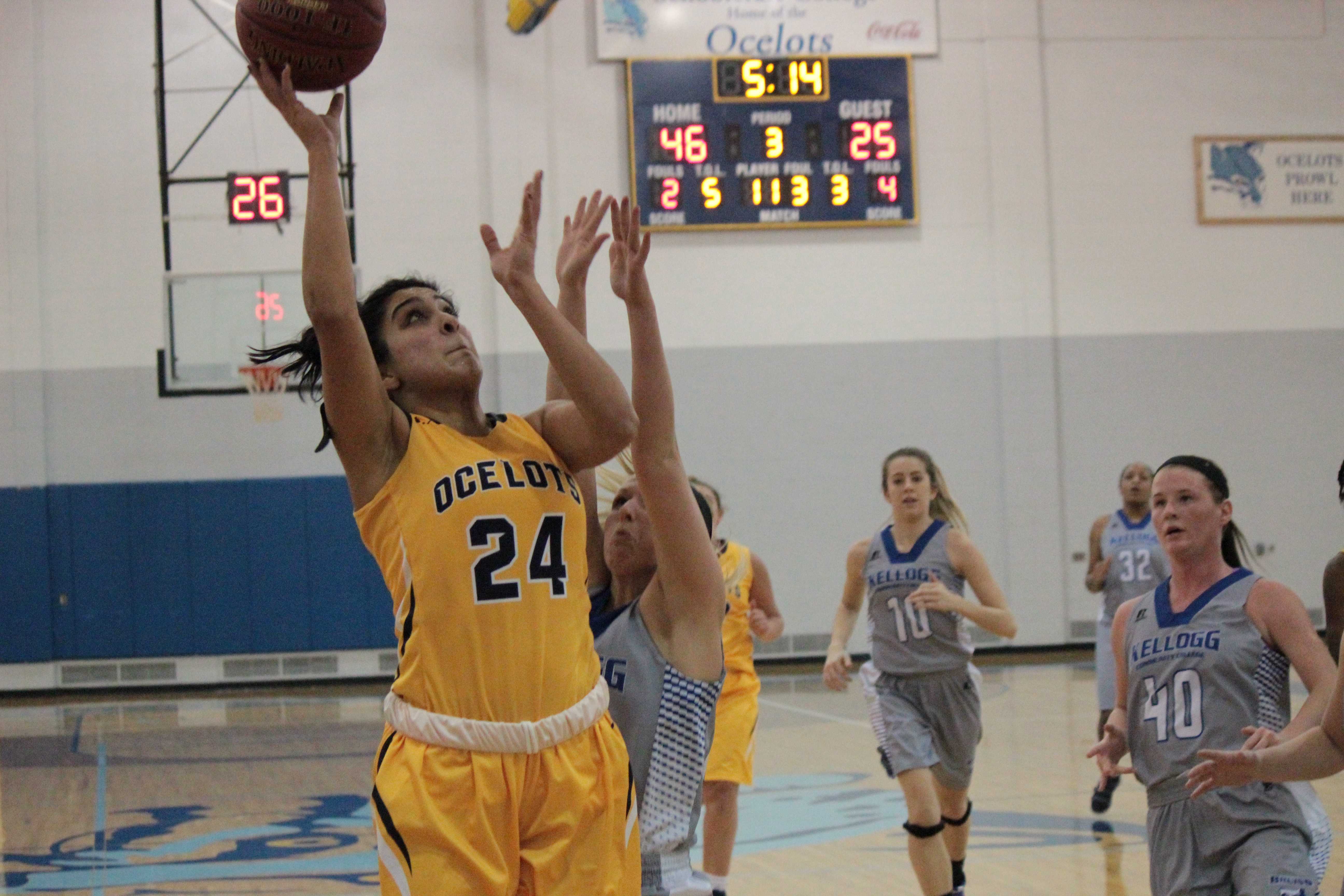 Freshman guard/forward Megan Sandiha (#24) seizes the moment as the Bruins close in and shoots for the basket.