"Project Runway," international style
ISO Fashion Show showcases trans-global culture
By Mariam Ahmad
 

Campus Life Editor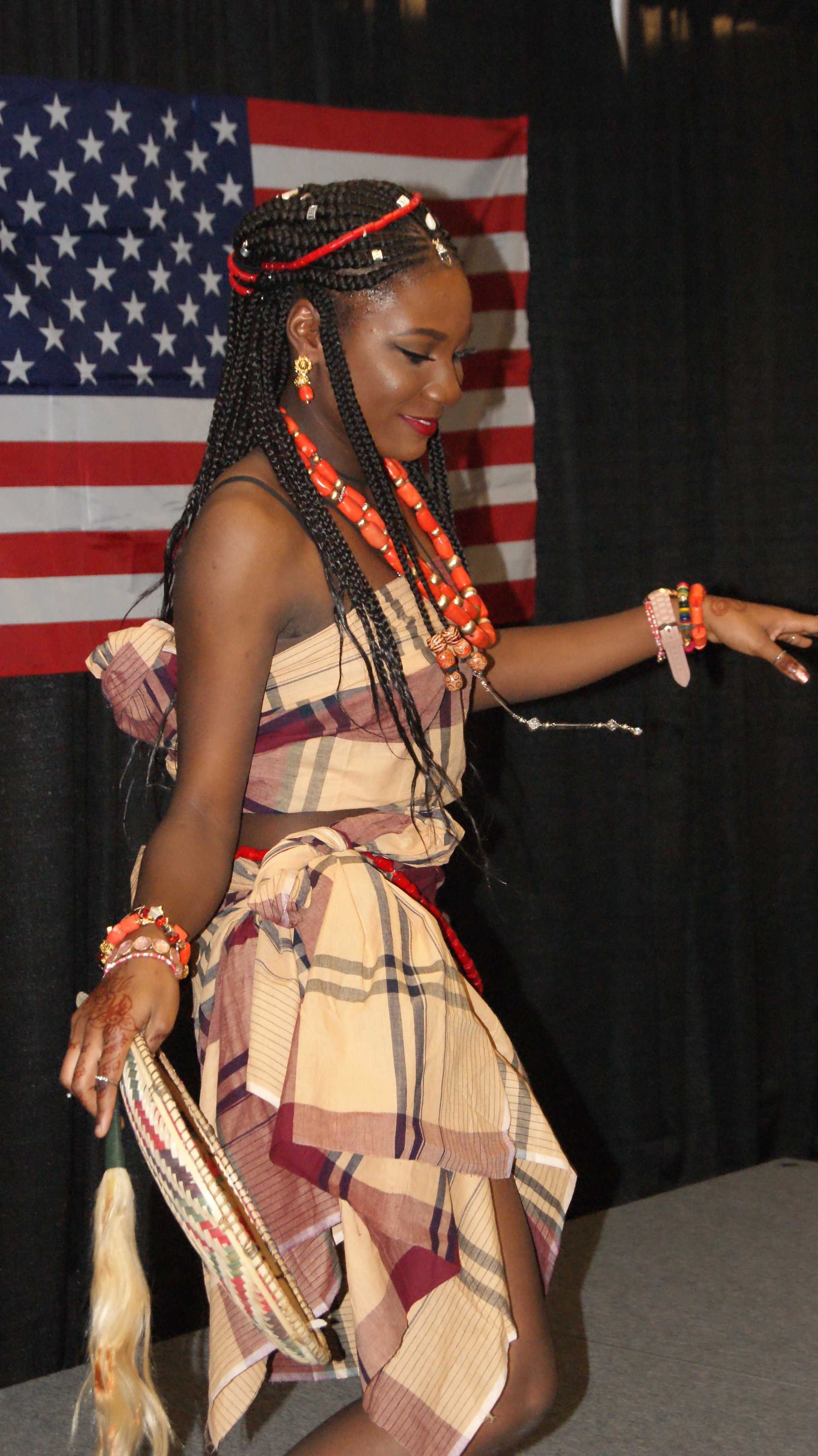 A total of 27 stunning models represented Schoolcraft's diverse student body in the International Student Organization's (ISO) second annual ISO Fashion Show Nov. 17 from 2 to 5 p.m. in the Lower Waterman of the VisTaTech Center. Students from all nationalities were afforded an opportunity to proudly share a piece of their culture with others.  
The idea behind the event began three years ago with only a pre-Thanksgiving potluck, which was an effort by the ISO to introduce and educate international students on the meaning of Thanksgiving to American families and how it is observed.  
"Since we are learning from (American) culture, why don't we also bring to the table some of ours," said student Hermann Chendjou, ISO coordinator. "We thought, 'what can we do that's going to represent each culture?' That's where we came up with the idea of having a fashion show where everybody will participate, display what they have in their country and display their culture." 
After having initial success with the pre-Thanksgiving potluck, the ISO expanded to include an International Fashion Show in its second year and now the premiere of the cultural street fair. 
"This is an experiment that we tried last year. Hermann had the vision. He thought about a special show where people could express their culture and just be able to socialize," explained ISO president, Ersa Kokalari,.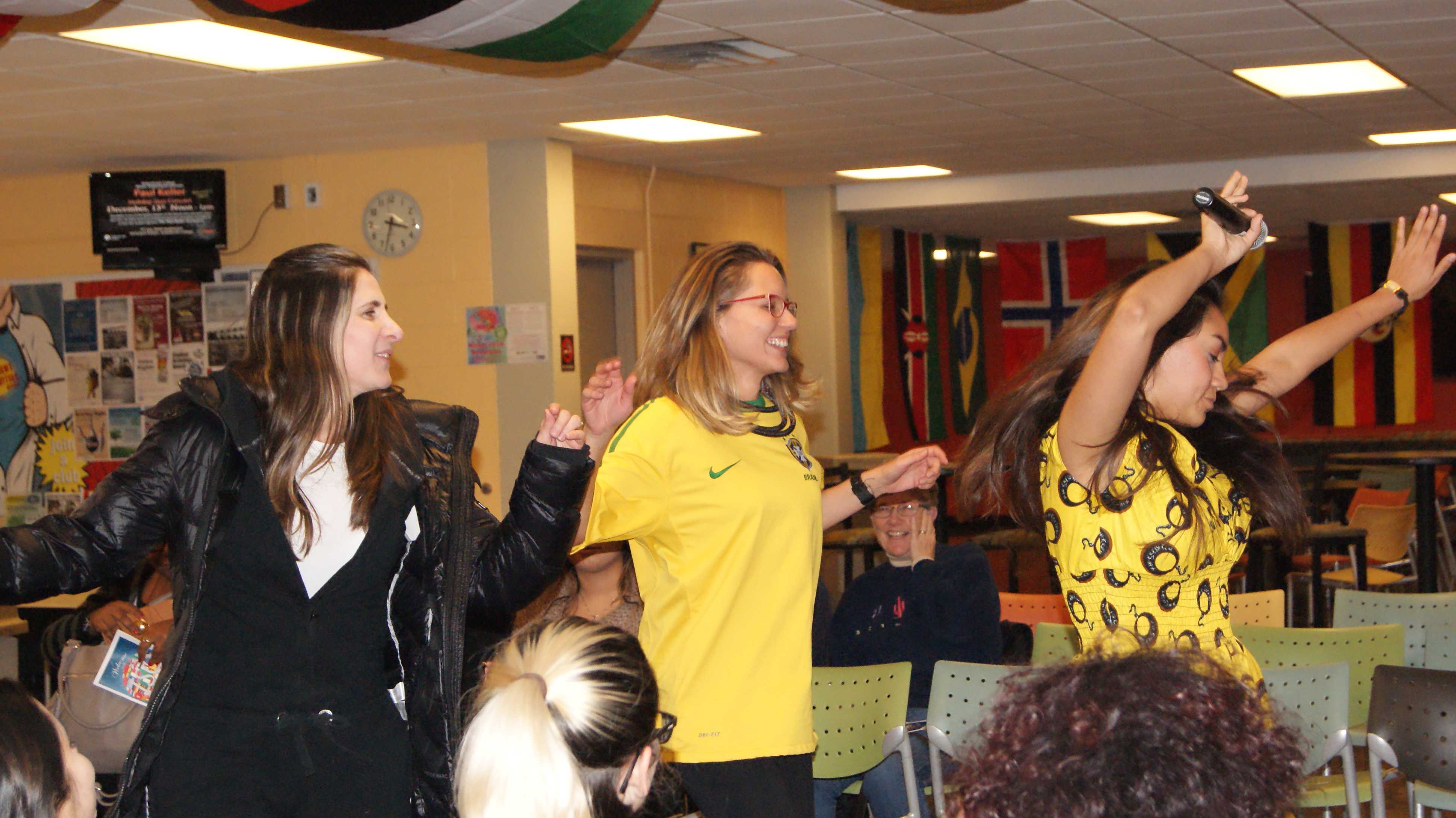 The Lower Waterman Wing of VisTaTech was alive with the vibrant music and merchandise from countries across the globe. The new edition to the show, the small street fair, was well received. Traditional vendors from cultures represented in the fashion show presented primarily handmade merchandise from participating nations.  
"We wanted vendors that are doing on the line of what we are doing… displaying some of the traditional art pieces, and also bracelets, jewelry and anything along those lines," explained Chendjou.  
In the spirit of giving this season, there was even a table where attendees could donate to sponsor a child to help pay for their school uniform and necessities.  
Keeping with the theme of cultural unity just a week before Thanksgiving, guests were served a traditional Thanksgiving meal courtesy of the Culinary Arts department. 
"I liked the Thanksgiving event because it gathers Schoolcraft student from different countries and it's a great opportunity to meet new friends and discover their clothing culture from the fashion show," said student Raja Asseffar. "It feels like we are one when we eat, dance and enjoy together."  
The fashion show commenced after 3:30 p.m., after everyone enjoyed the music and food. Guests and hosts alike were alive with the vitality of diversity. Each different dress, accessory and piece of clothing captured the beauty of our diverse world. Some dresses were more intricately designed than others which nonetheless had their own simplistic, charming style. Some clothing also strayed from tradition to explore a more modern style of fashion in the nations represented. 
Each model was very energetic, relishing the time they had to show off their attire.  
Student Stephanie Obi represented Nigeria in the show, and encouraged students to take part in the event in the future.  
"It is something that I will encourage everyone, especially international students, in Schoolcraft to partake in because that is where you know people from where you come from or from other countries, interact with them, know more about such people in the events and have fun with one another," explained Obi. "Something like that always brings and keeps us together with one family." 
Over 10 nations were represented, including China, Cameroon, Gambia and India. The ISO hopes to only expand the enriching event in the years yet to come, making it their mission to give people from everywhere a deeper understanding of cultures they may not be familiar with.