Meals in a mug
Ingredients, a mug and a microwave are all you need for these recipes
Compiled By Chrissy Beagle, Layout and Design Editor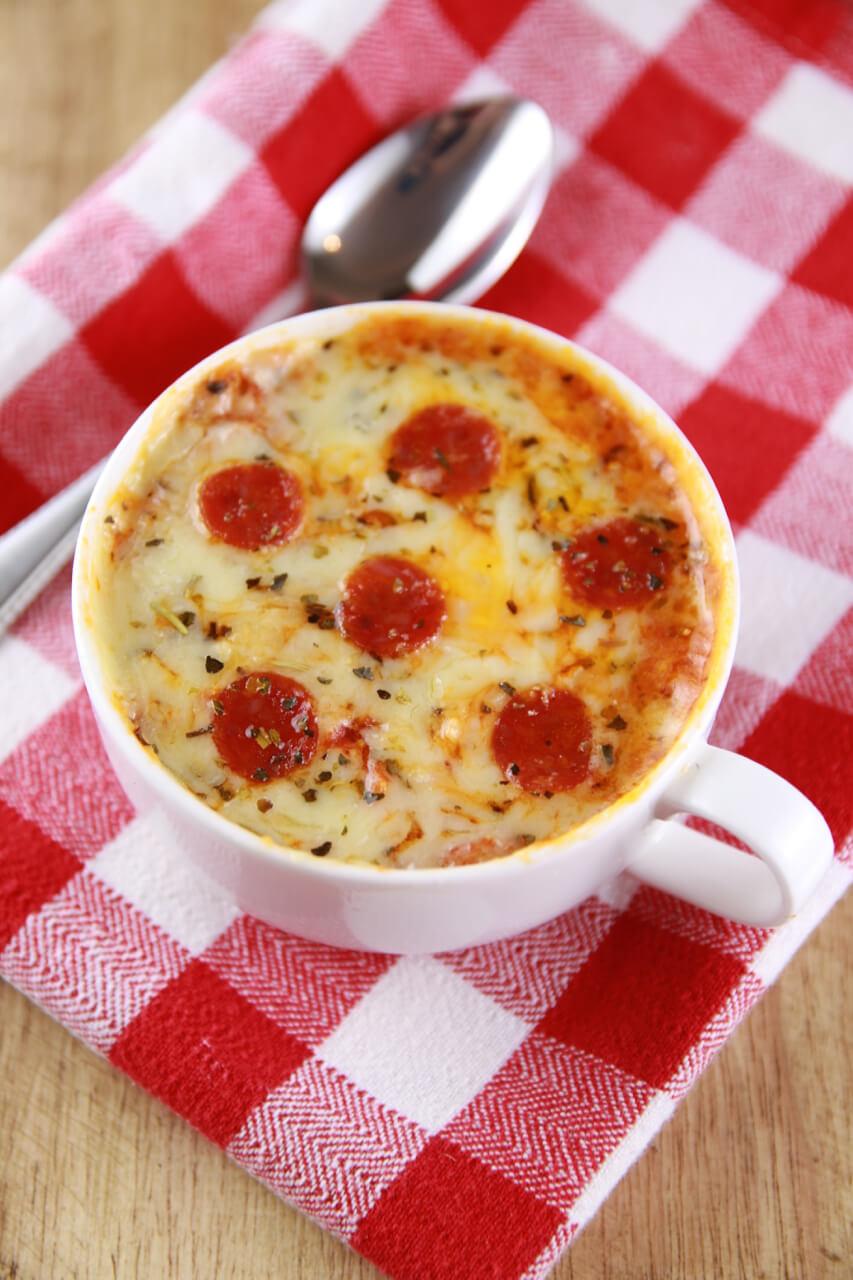 Ingredients:
4 tbsp. flour
1⁄8 tsp. baking powder
1⁄16 tsp. baking soda
1⁄8 tsp. salt
3 tbsp. milk
1 tbsp. olive oil
Marinara Sauce
Mozzarella
Pepperoni
Dried Italian herbs
Directions:
1. Mix the flour, baking powder, baking soda and salt
into a large, microwaveable mug.
2. Add milk and oil and stir.
3. Spread marinara on top of batter.
4. Sprinkle on cheese, pepperoni and Italian herbs.
5. Microwave for 1.5 minutes or until the cheese is bubbling.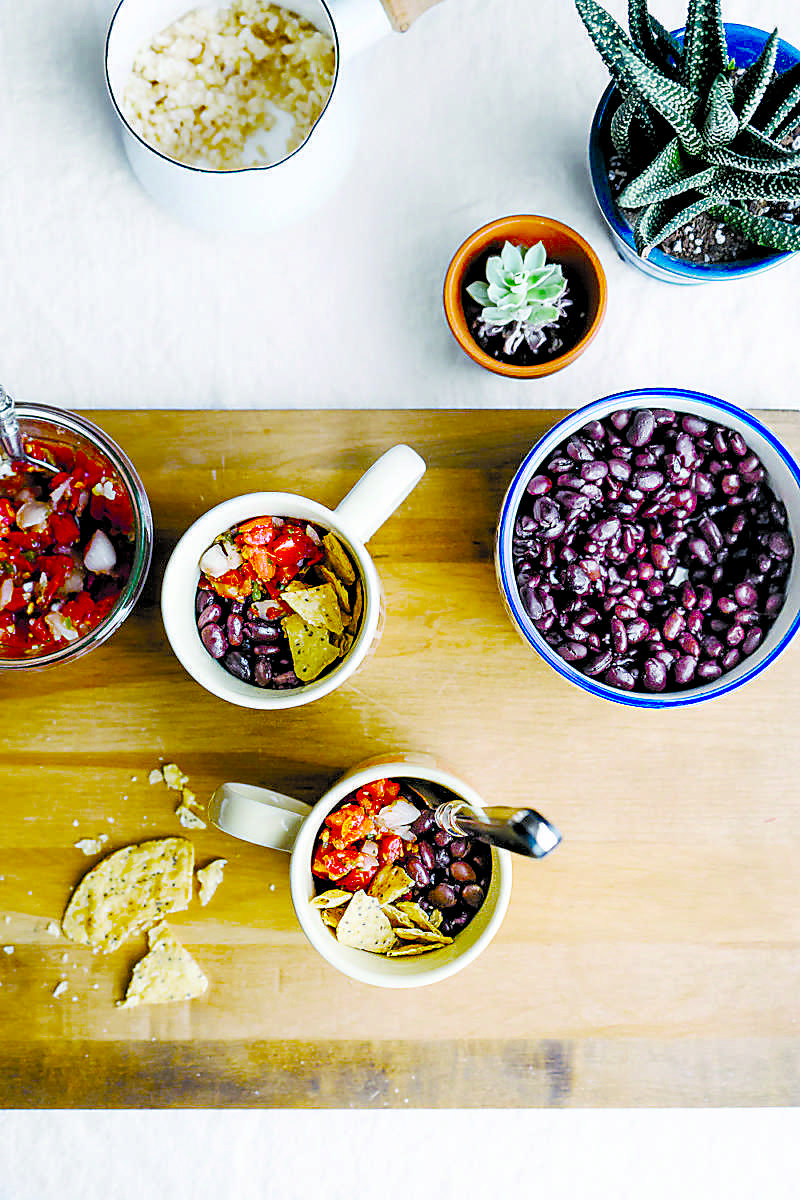 Burrito in a mug
Ingredients:
Cooked brown rice
Canned black beans
Your favorite pico de gallo
(or salsa)
A few pinches of salt
Your favorite corn chips
Diced avocado
Directions:
1. Place a few scoops each of the brown rice, black beans and pico de gallo (or salsa) in a mug.
2. Stir, and microwave on high for 1 minute to heat. Season with salt, to taste.
3. Finish off your mug dinner with more pico/salsa, a few corn chips broken into pieces, and diced avocado. A spoonful of sour cream, a sprinkle of cheese, and a squeeze of lime is also a good option.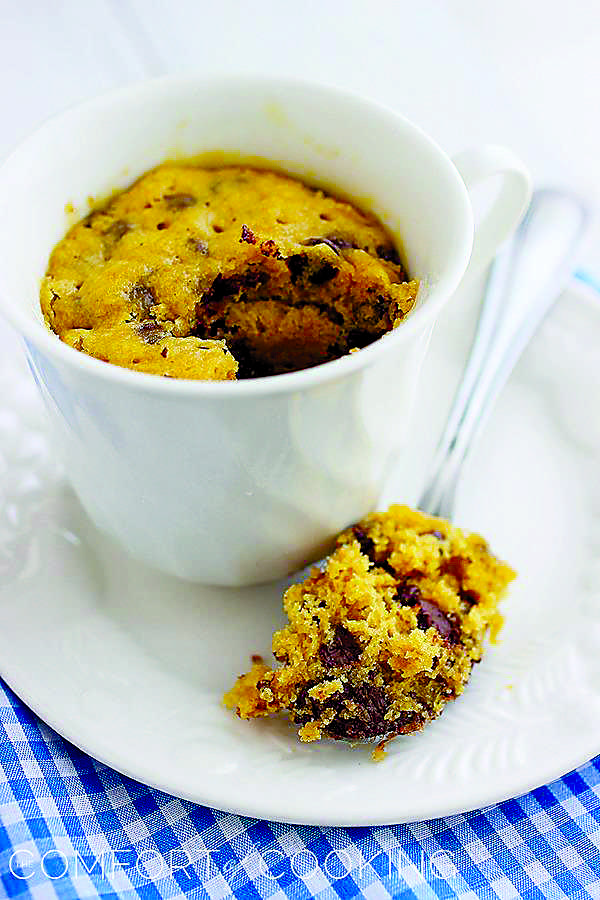 1-minute chocolate chip cookie in a mug
Ingredients:
1 tbsp. unsalted butter
1 tbsp. granulated sugar
1 tbsp. brown sugar, firmly packed
(light or dark)
½ tsp. vanilla extract
1⁄8 tsp. (pinch) salt
1 egg yolk
3 tbsp. all-purpose flour
1-2 tbsp. chocolate chips
Directions:
1. Microwave butter in a mug until melted, 30 seconds to 1 minute. With a spoon, mix in sugars, vanilla extract and salt until well-combined.
2. Mix in egg yolk until no traces of the yolk are seen. Mix in flour. Fold in chocolate chips.
3. Microwave on high for 40 seconds, or a maximum of 50 seconds. Serve warm (maybe even with a dollop of ice cream).