NOT ANYMORE
Campus program SC aware provides students a voice
By Christian Hollis And Alexis Tucker
Editor-In-Chief And Managing Editor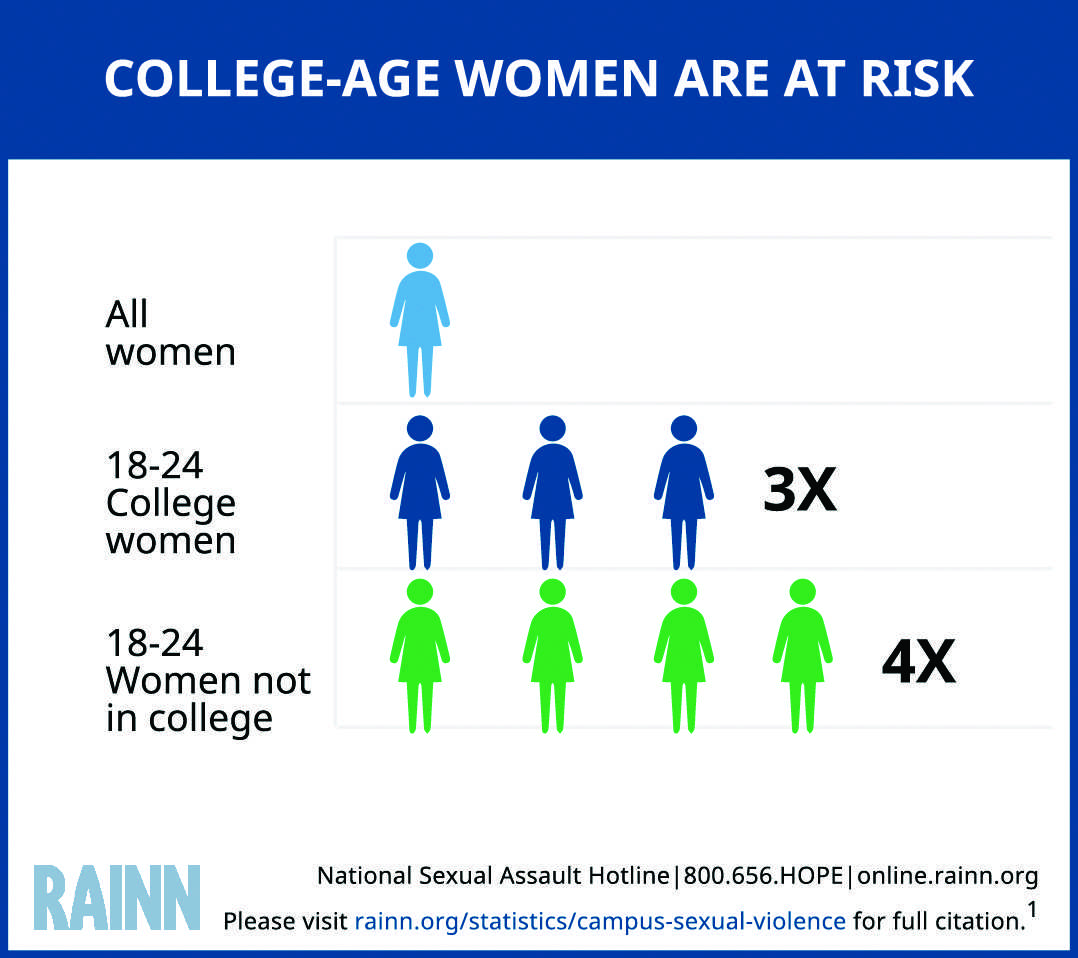 Sexual assault and harassment has been a hot topic in American culture. The high profiled case of Larry Nassar, a convicted serial child molester, has made international news.
Nassar was formerly an osteopathic physician at Michigan State University and was the USA Gymnastics team doctor. He sexually abused over 150 women and children, Olympic gymnasts and some one-time appointments. It is time to openly discuss this issue because ignoring it won't make it disappear.
According to the Schoolcraft handbook for gender-based and sexual misconduct, the definition of sexual harassment is defined as, "unwelcome sexual advances, requests for sexual favors and other verbal or physical conduct or communication of a sexual nature that interfere with a student's right to get an education or to participate in school activities."
This handbook can be found in print at the Student Relations office of the McDowell Center or in digital format at schoolcraft.edu/scaware.
During the Obama administration, there was an increase in attention in sexual assault on college campuses. The federal government reached out to community colleges and universities to call to action to sexual misconduct, prevention and response.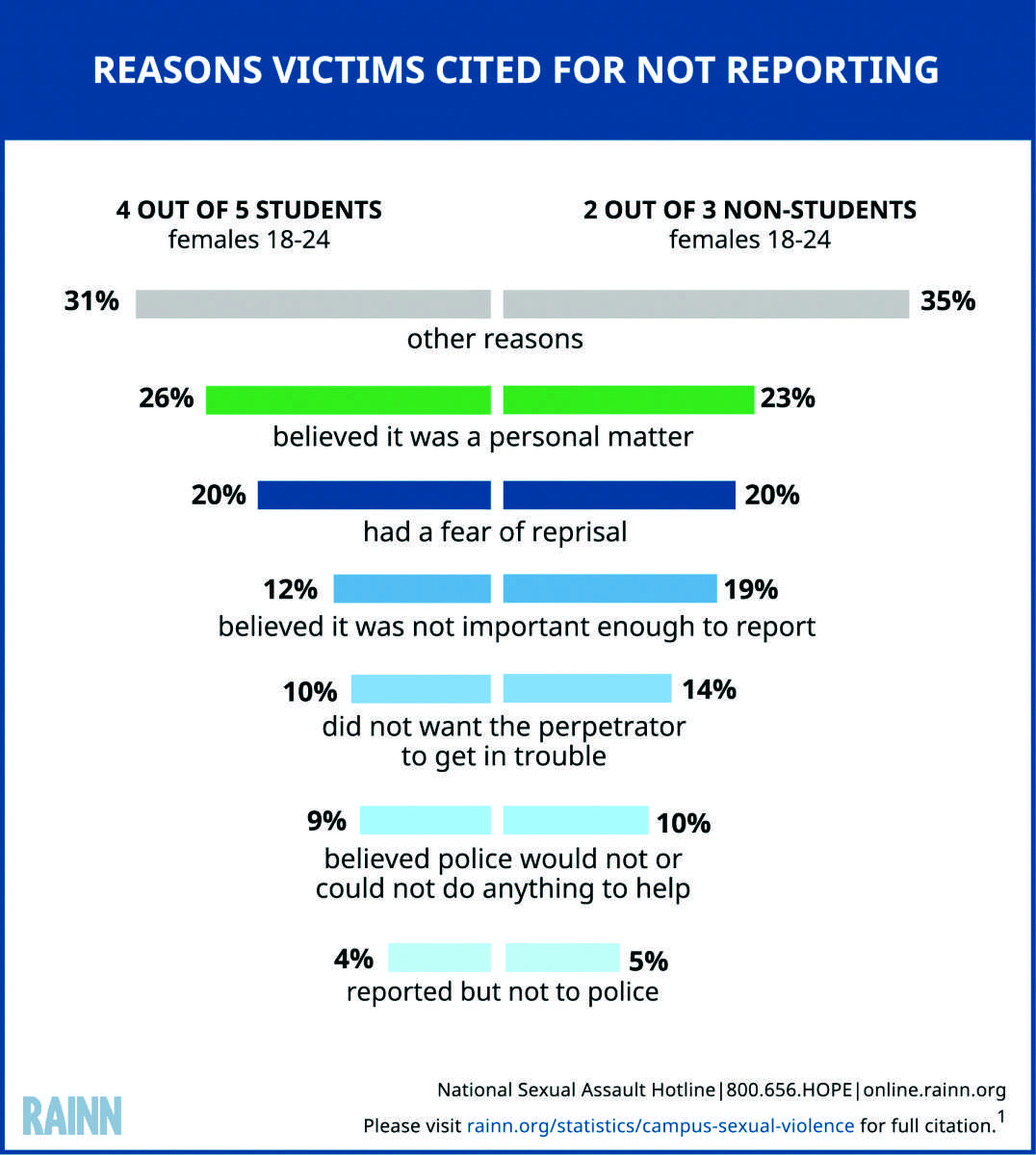 "You have to change the culture," said Marty Heator, Dean of Students. "You have to create a culture of reporting. So you want people to feel comfortable to report their concerns by giving them a tool to make it easy."
During the fall semester of 2017, 17 sexual harassment and misconduct reports were made to SC aware,none of which were sexual assault cases, but were instead sexual harassment cases. These cases must be taken seriously regardless of the severity.
After an initial report is made through SC aware, a staff member will immediately follow-up with the person who made the claim to acknowledge the report in a fair and impartial matter.
First year Schoolcraft students are expected to take the one-credit College and Beyond (CAB) class. In this class, students are required to view the "Not Anymore" program.
"Not Anymore" teaches students how to prevent and respond to sexual assault and sexual harassment. The program takes around 45-50 minutes to complete, and the student must achieve a 70 percent or higher to complete. Students who haven't taken CAB may also participate in this program at schoolcraft.edu/scaware.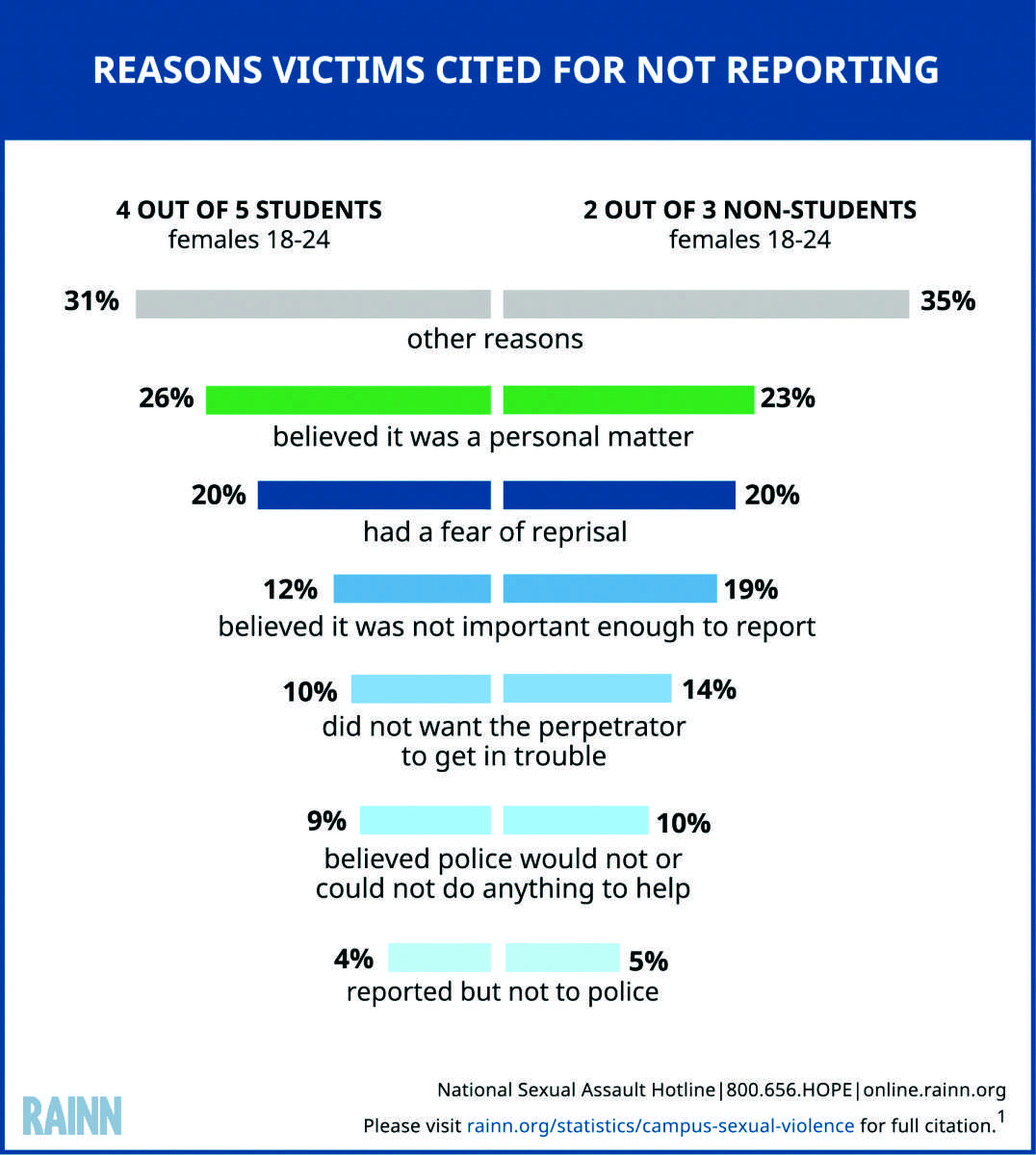 Faculty and staff at Schoolcraft are also required to go through online training about Schoolcraft's policy on sexual misconduct. The training focuses on how to report cases of sexual harassment and misconduct to proper authorities.
Anyone who feels they have been abused or taken advantage of in this manner should seek help. Students who wish to make an in-person report should contact Marty Heator at 734-462-4486 or go to schoolcraft.edu/scaware. Employees making a report should contact Executive Directive of Human Resources Laura Sensing at 734-462-4408.