Valentine's on a budget
By The Connection Editorial Staff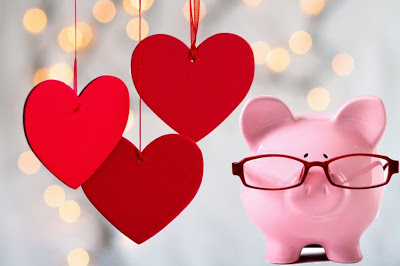 The Places You Go
Going out, even for Valentine's Day, doesn't have to break the bank or your date's heart and expectations. Some unique ways to enjoy the holiday of romance could be going out to pick wildflowers somewhere you could simply enjoy nature and the company of one another, or bundling up in the evening to gaze at the stars with your favorite takeout for dinner.
Metro Detroit has many romantic places to take your valentine. One of the area's favorites is Campus Martius, a skating rink in downtown Detroit. If you're on a budget, this is the place to go.
Skate rentals and skating fees will cost you less than twenty dollars, leaving you with some money to grab a bite to eat downtown. Ice skating is an affordable yet romantic way to spend Valentine's Day with your special someone.
A Walk In The Park
Michigan has many state parks to offer for couples to enjoy, and a day hiking gives opportunities of alone time in beautiful landscapes where talking isn't a necessity.
A picnic can be prepared beforehand to enhance the hiking experience and can give a more thoughtful and romantic approach.
Some nearby hiking areas include places such as Pinckney State Recreation Area, Maybury State Park, Farmington Hills Heritage Park and Carpenter Lake Nature Preserve.
Sometimes a group activity can help you save money by throwing your own fondue party with each couple taking a share in the ingredients, or getting a discount for something not generally done on Valentine's Day, like laser tag.
The Simple Things
A simple trip to your local Dollar Tree is a great spot to get some smaller gifts for your valentine. Dollar Tree currently has many gifts such as small stuffed animals, cards, Valentine's Day themed dinnerware and many options for chocolate or other sweets.
A simple card can be what your valentine really wants, to know that they are loved in your eyes. Especially if it's handmade, this little gesture will make your loved one's heart soar! Keep it sweet and simple in order to make your special someone feel loved.
Trying to find a Valentine's Day gift for that special someone can be a challenge, especially on a budget. A small indoor potted flower is a great inexpensive gift that shows you care. That with a simple dollar store card, and you'll be the hero of Valentine's Day.
Love Is The Currency 
If ballin' on a budget is the name of your game this V-Day, then stay inside. A comfy–cozy evening of Netflix with a home–cooked meal is an inexpensive and easy way to show affection to your crush.
Guys, run your girl a bath and light some candles. Keep the lights down low after dinner and maybe swap turns giving each other a shoulder rub.
Love is about how you feel when you are around that certain someone not how much you spend on them.