Value Valentine's Fare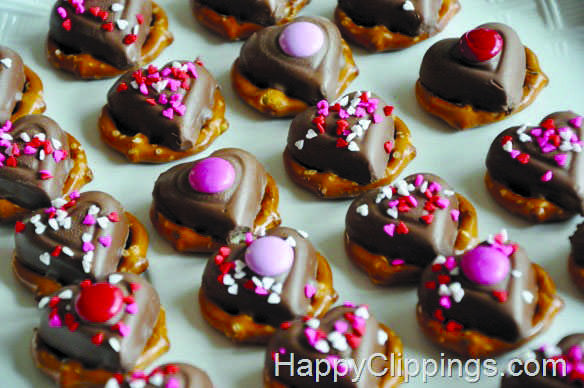 Recipes to make with your sweetheart that will satisfy both your wallet and your palate
By Chrissy Begle, Layout and Design Editor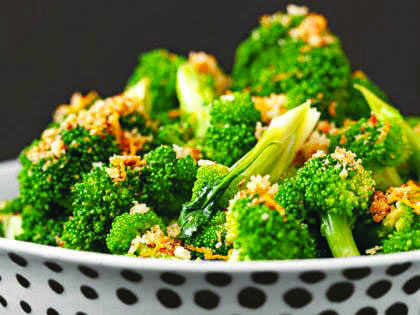 Broccoli with lemon crumbs 
(from myrecipes.com)  
Ingredients:  
1 large bunch broccoli, cut into florets  
Freshly ground black pepper to taste 
½ tsp. kosher salt 
1 lemon 
2 tbsp. butter 
2 slices whole-wheat bread 
Directions:  
Whirl the bread in a food processor or blender to make bread crumbs. Melt the butter in a small skillet. Add the breadcrumbs and sauté over medium heat until toasted.

 

Grate the zest from the lemon. Cut the lemon in half and squeeze the juice from one half into the pan. Add the salt and several grinds of black pepper and cook, stirring constantly, until dry. (The lemon crumbs can be made to this point up to 2 days ahead. Spoon into a plastic bag and set aside at room temperature.)

 

Pile the broccoli florets onto a microwave-safe plate and sprinkle with a few tablespoons of water. Cover with plastic wrap and microwave 3 to 5 minutes or until crisp-tender. Remove and sprinkle with the lemon crumbs before serving. 

 

Skirt steak with lemon and chili-roasted potatoes  
(from myrecipes.com)  
Ingredients:  
1 lemon, quartered 
1 ½ lbs. skirt steak 
8 sprigs thyme 
Kosher salt and black pepper 
1 tsp. chili powder 
3 tbsp. olive oil 
1 ½ lbs. Yukon Gold or new potatoes, cut into 1 inch pieces 
Directions:  
Heat oven to 425° F.

 

Mix the potatoes, oil, chili powder, 1 teaspoon salt, 1/4 teaspoon pepper, and thyme in a medium bowl. Transfer to a roasting pan and cook, stirring once, until crisp and golden brown, about 40 minutes. Remove the potatoes from oven, transfer to individual plates, and wipe the pan clean.

 

Heat broiler. Season the steak with 1 teaspoon salt and 1/2 teaspoon pepper. Place on the clean roasting pan. Broil the steak to the desired doneness, 3 to 4 minutes per side for medium-rare.

 

Transfer to a cutting board and let rest 5 minutes before slicing. Serve with potatoes and lemon quarters.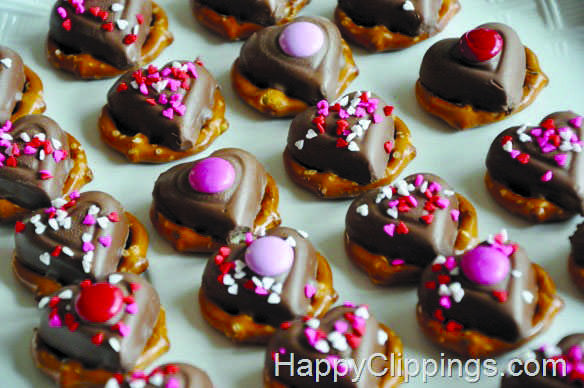 Valentine chocolate heart pretzels  
(from happyclippings.com) 
Ingredients:  
Mini salted pretzels 
Bite-size heart-shaped chocolates  
Pink and red Valentine's Day M&Ms 
Valentine's Day themed sprinkles 
Directions:  
Place pretzels on a baking sheet and top with a chocolate heart. Bake in oven at 170°F for about 3-5 minutes.

 
Remove from oven so that chocolate is soft enough to push an M&M on top. Overcooking will cause the chocolate to melt through the pretzel holes.

 
Decorate with sprinkles as desired and chill in the refrigerator so chocolate may harden.