Pink Zone sweep
Ocelots declaw Wildcats in double header for charity
By Casey Spencer, Sports Editor

The power of pink was evident Wednesday at Schoolcraft's 10th annual Pink Zone game  benefiting the Play4Kay foundation as both basketball teams dominated the Wayne County Community College District (WCCC) Wildcats.
In the month of February, colleges across the country do a similar event. This event's proceeds go directly to the foundation. According to their website, the Play4Kay foundation has raised more than $5.38 million in support of women's cancer research and related projects that serve the undeserved since its inception in 2009. Schoolcraft College alone has donated $10, 866 in Pink Zone donations.
Women Shut Down Wildcats 83-54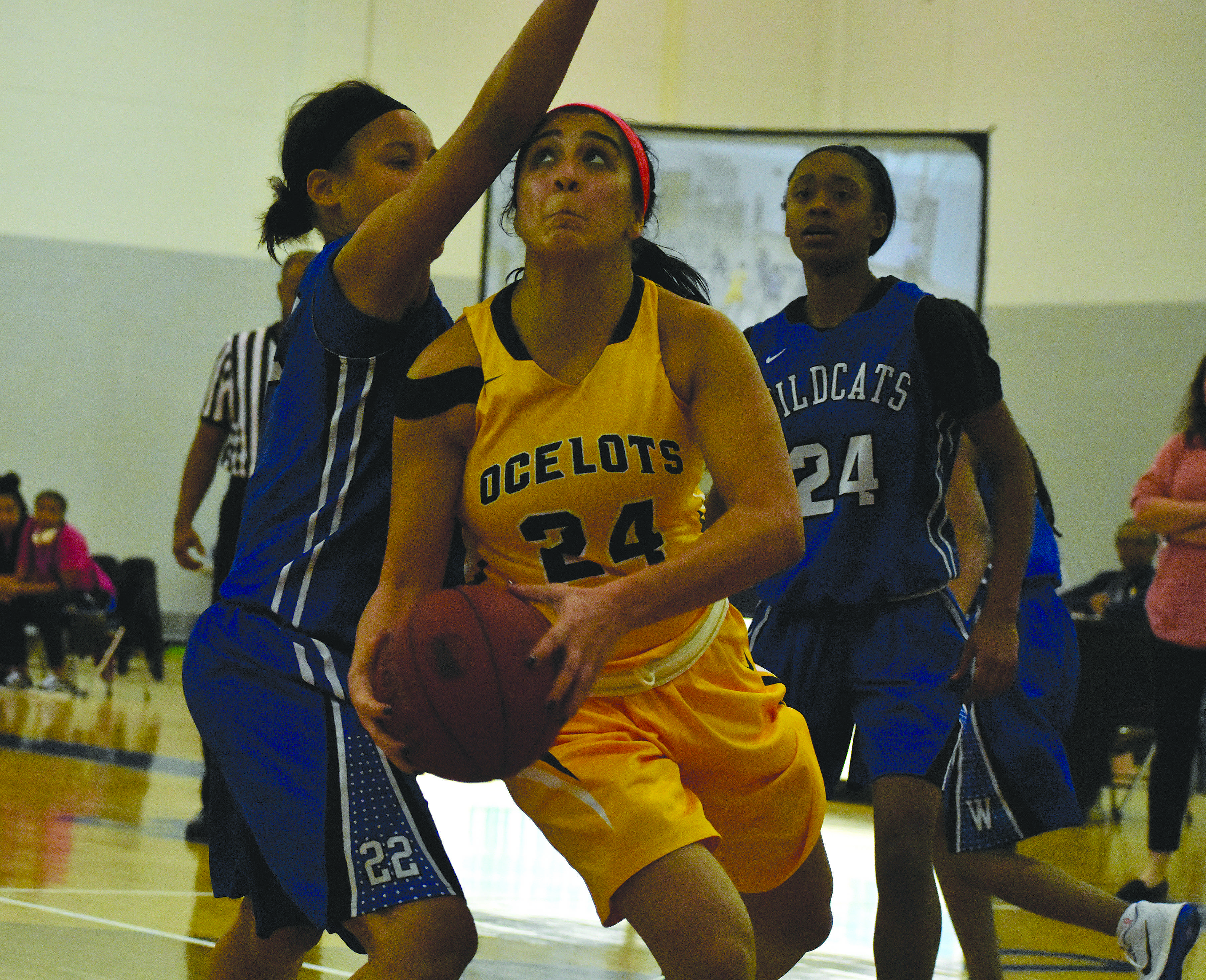 The women's basketball team put on a show in game one of the Pink Zone double header pushing their win streak to eight. Head Coach Kara Kinzer spoke to what the team has done best during that stretch. "As a whole, we have just been more focused on the game plan, and everyone has recognized their roles".
The team ran the Wildcats into the ground, scoring point after point on the fast break. Kinzer was asked how they were able to run the break so effectively, "Playing team defense on the other end… collapsing on all drives." Schoolcraft guard Megan Sandihi played well, adding to the team's combined effort as she finished the game with 26 points. Guard Paige Nemeth shot the lights out, putting up a three in each quarter and finishing the game with 15 points. By halftime, the Ocelots had firm control, 47-22.
The second half was more of the same from Schoolcraft, continuing to score easy buckets off the break. Solid defensive effort, and work ethic clinched the win for the Ocelots, 83- 54.
Men Win In Overtime, 69-57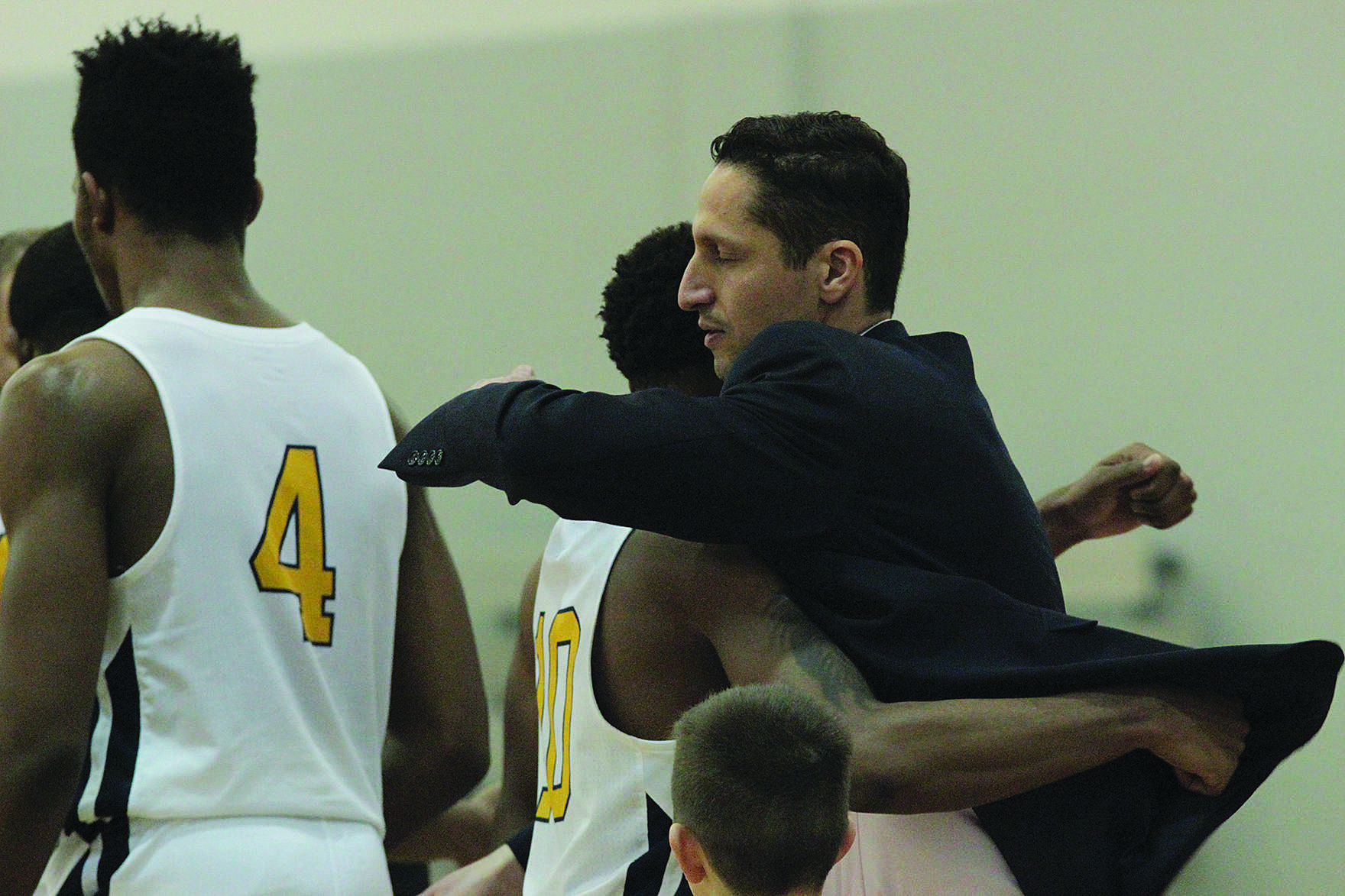 The men's basketball team came out firing as guard Demetruis Lake knocked down two deep threes in their first two possessions. The Wildcats wasted no time responding with 10-1 run. The Wildcats defense forced the Ocelots to rely on their three-point shooting throughout the first half. Even with timely threes, Schoolcraft trailed going into the second half 26-30.
In the second half, the Ocelots struggled to capitalize on their scoring chances but made up for it defensively. Guard Walt Kelser turned it up a notch scoring 11 points in the final 13 minutes of the game. Kelser's efforts were enough to keep Schoolcraft tied 54-54 with three minutes left.
"Late in the game we ran our man to man offense against their zone to get better movement and that seemed to work well," said Head Coach Abe Mashhour.
A late foul sent Ocelots forward Juan Warren II to the free throw line, giving them the lead 56-54. The Wildcats next possession ended in a three-point shot giving them the lead 56-57 with only a minute and a half left in the game. Schoolcraft forward Trenton Temple pushed the game to overtime by drawing a foul and knocking down one of his two free throws.
In overtime, Warren II took over, scoring six of the team's 12 points in the extra time. By defeating the Wildcats, the Ocelots improved their win streak to 5 games. "[We] figured out how to win in adverse situations when we aren't playing well… shooting well or guarding well," said Mashhour.
All teams played well, and the Pink Zone concluded with another success for the Ocelots as well as breast cancer awareness. For more information on scores, schedule and team standing, go to www.mccaa.org.