Romantic revelations
What to expect in realm of romance as Valentine's Day approaches
By Alexandra Lachine, Arts and Entertainment Editor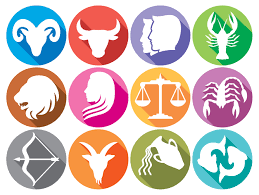 Aquarius (Jan. 20-Feb. 19): This season of romance, your sense of love and passion will grow deeper. Someone will find that being in love with you is life-changing, which is why your affection is not easily won. It is your right to continuously demand loyalty from your lovers, but don't shadow your wise, temperamental heart and the qualities that make your love unique in doing so. 
Pisces (Feb. 20-March 20): As a Pisces, you are devoted to the most idealistic and romantic notions of love. As a student of love, you must trust yourself in your inclination toward grand gestures, but avoid panic if you don't get exactly the reaction you have already fantasized and hoped for in your mind. Try to reduce your rather romantic responses to possible courtship as well. 
Aries (March 21-April 20): Oftentimes, you have found that you carry all the weight of enthusiasm in love partnerships. This Valentine's Day, do not let your lovers off the hook so easily. Make them work for your attention, using your passionate force to guide you and demand what romantic honors you deserve. 
Taurus (April 21-May 20): Romantic ideals and dreams of someone to worship in love linger in your mind. Take pride knowing that your charm regarding such ideals are realistically based. People do talk about your loyalty, but do not fully understand it. This season, give yourself some of the same loyalty and love you give so freely to others through the practice of self-care. 
Gemini (May 21-June 20): You may be surprised to realize that your long-term partner has grown bored of the same old routine in your romance. They value your loyalty and commitment above all, but crave for you to take the reins and escape routine. Plan something new for you and your lover to explore and enjoy, like perhaps taking a long weekend vacation to a new place.
Cancer (June 21- July 22): You crave the undivided attention of another, which is what you give in hopes of reciprocation. On that note, it is important to remember that your lover or love-interest has to be as invested in you as you are in them. You deserve love everlasting. 
Leo (July 23-Aug. 22): To you, dear Leo, there are few things more romantic than self-examination and recognizing what a gift you are. When finding love, ensure that they are someone who wants to live as and worship who they are as well. 
Virgo (Aug. 23-Sept. 22): Look for the one who makes your passions and desires soar because of the things they do for you and not the endless things you do for them. Remember to notice the tiny gestures of love that you can magnify to create the most pleasure in your relationship.
Libra (Sept. 23-Oct. 22): Love is undeniably happening for you this year, so let your playful approach to romance shine. This will both protect and highlight your pure spontaneity. 
Scorpio (Oct. 23-Nov. 22): This season, embrace self-improvement by visiting love's purest and most captivating root, commitment and letting true love change you for the better. Don't be afraid that this may dull you because if the love is true, it will brighten every part of who you are. Remember to identify where that romantic spark is most strong. 
Sagittarius (Nov. 23-Dec. 21): Lucky for you, even when you're headed toward an island of isolation, someone is always pulling you back. As a Sagittarius, you will always believe in love, its endless possibilities and making sacrifices on its behalf. 
Capricorn (Dec. 22-Jan. 19): Your general stability as a Capricorn is overstated when it comes to love. You may feel that your greatest love has gone or that you're in it now, but don't be easily fooled by either possibility. It's time for you to become captivated by romance, try everything again and be more than you may think you are.