One less light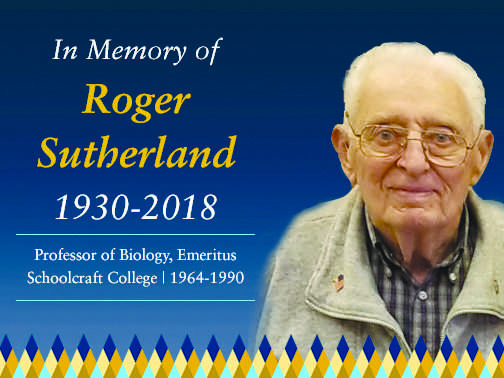 Celebrating the life of Roger Sutherland
By Christian Hollis and Alexis Tucker
Editor-In-Chief and Managing Editor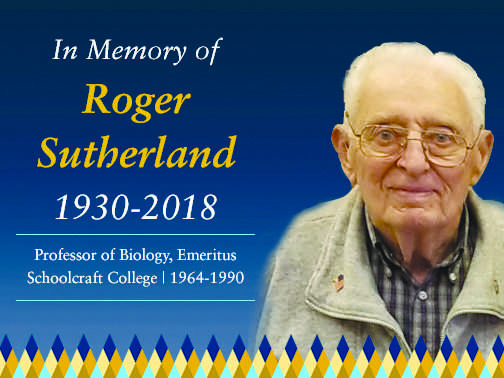 Every time the words are heard, our hearts sink; minds fill with memories, and it is hard to accept that they have left us. A beloved member of Schoolcraft, Roger Sutherland, has left us.
He passed in the early morning of Feb. 11. The family will hold a memorial service for Roger Sutherland in the Sutherland room in the VisTaTech Center April 8 from 1 to 4 p.m.
Roger Sutherland worked for Schoolcraft from 1964 to 1990 as a biology professor, and was one of the first instructors to teach at Schoolcraft. He helped build the Biology Department.
In his late life, Southerland found a place within the SC Retiree Committee. Sutherland also introduced many to beekeeping, for which he devoted a great deal of time to.
Roger Sutherland will be dearly missed, but his legacy lives on at Schoolcraft. He was 88 years old.