Detroit's newest addition opens to the public
Tour Little Caesars Arena with Schoolcraft's Business Club
By Christian Hollis and Lauren Englehardt
Editor-In-Chief and Staff Writer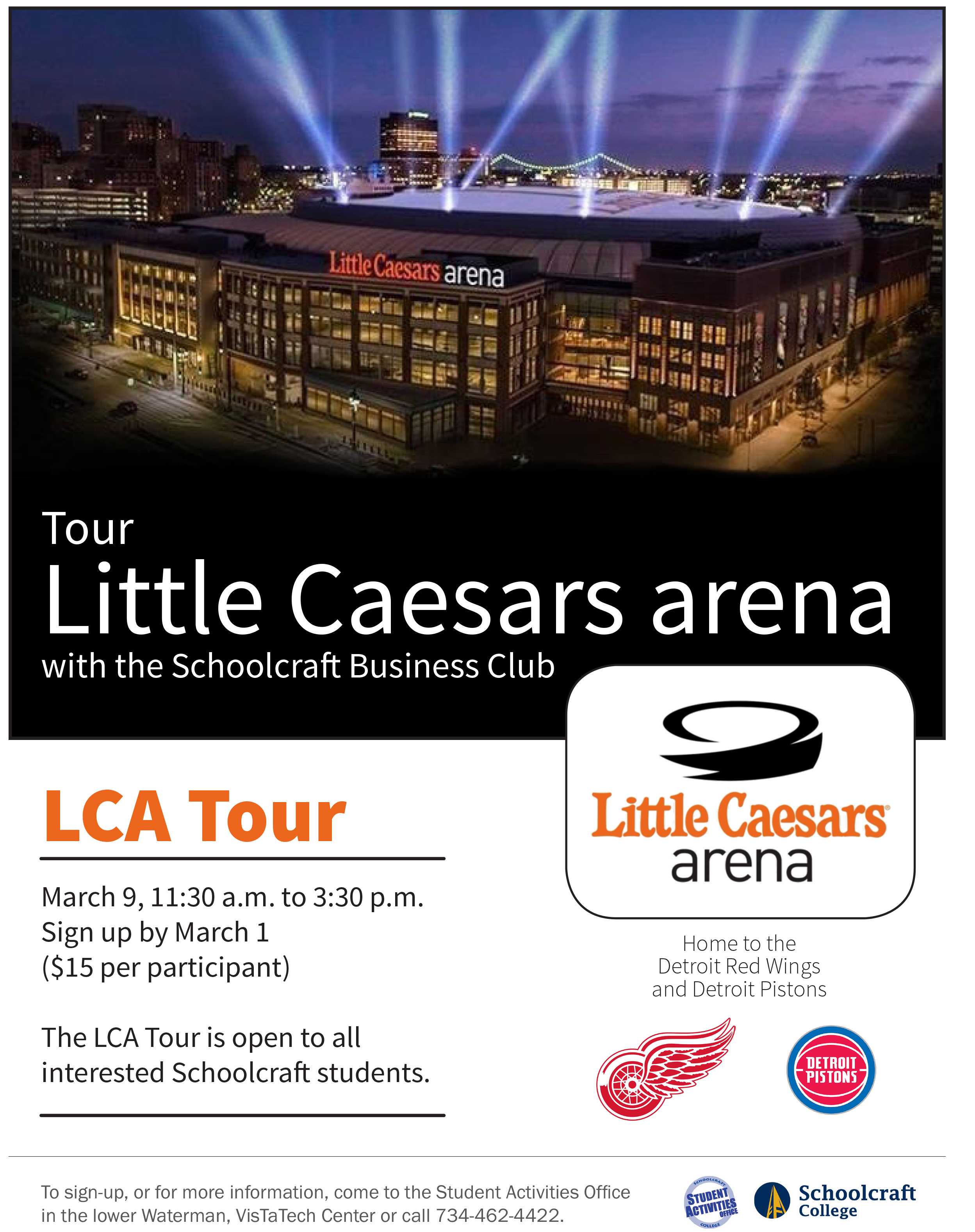 The Schoolcraft Business Club is hosting a tour to the Little Caesars Arena March 9 from 11:30 a.m. to 3:30 p.m. Students must sign up at the Student Activities Office in the lower Waterman of the VistaTech Center by March 1. Admission is $15 per participant.  
"[Schoolcraft students] get to go tour one of the best arenas in the country." said Joshua Hunter, President of the Business Club. "It lets a lot of students go downtown and see what's happening down there. [Detroit is] creating really great buildings down there and business is really picking up." 
Detroit is 50 blocks of thriving businesses, parks, restaurants, bars and event destinations, and the Little Caesars Arena became another beacon for Detroit, much like the Joe Louis Arena, with its debut in September 2017.
The arena is located on Woodward Avenue, north of Ford Field and Comerica Park. Both the Detroit Red Wings and the Detroit Pistons play their home games in the arena along with hosting many other countless events including concerts and college sports.
Some unique amenities that are included in the building: four full-service restaurants, an upper level of gondola seating, high-definition televisions in the bathrooms, updated technology such as new apps, better Wi-Fi, updated audio-visual components and a state of the art gym. The Little Caesars Arena also revitalized the roof with LED lights that will match the event that is taking place.  
For those who are interested in events like these but can't make it to the LCA tour, the Schoolcraft Business Club meets every Tuesday from 1 to 2 p.m. For more information, contact the Student Activities Office at 734-462-4422.