Bounce back
Last second shot drives Ocelots past Hawks, 71-66
By Casey Spencer, Sports Editor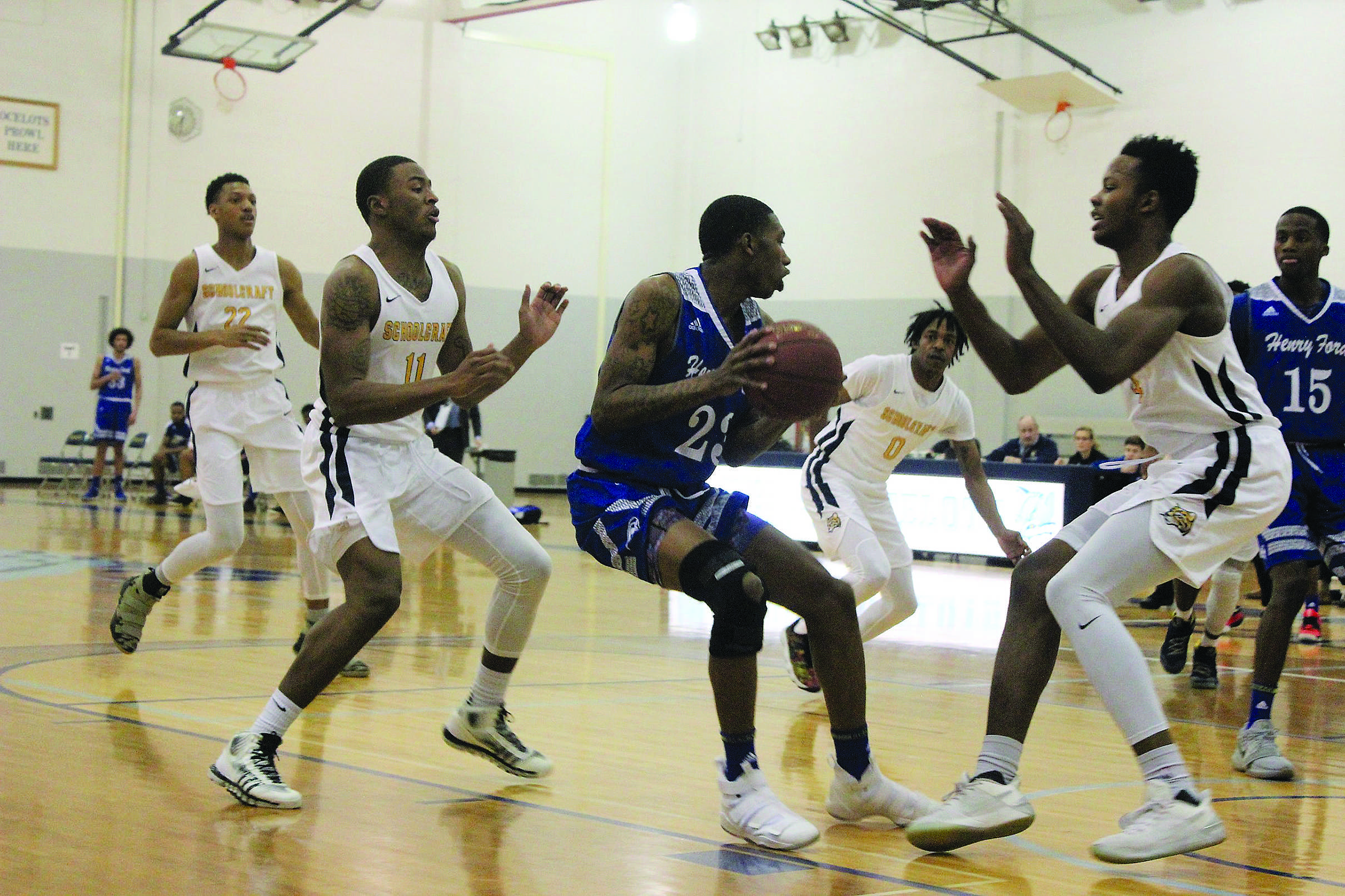 Schoolcraft's five-game win streak was snapped Feb. 3 by Oakland Community College but the Ocelots bounced back into the win column in epic fashion with a 71–66 win against the Hawks of Henry Ford. Thanks to a last second shot from freshman guard Walk Kelser, who then added two free throws to seal the game.
Both team's offenses came ready to play, but halfway through the first half the defenses woke up, playing more aggressive and forcing errors, because of this the score was tied 18–18 with under 10 minutes left in the first half.
Hawks freshmen guard Luster Johnson held his team in the game with 10 points in the first half. Kelser, and freshmen forward Juan Warren II, combined for 20 of the Ocelots 30 first half points. The Ocelots and Hawks exchanged the lead throughout the first half, but neither team was able to gain any ground as the score was tied 30–30 heading into halftime.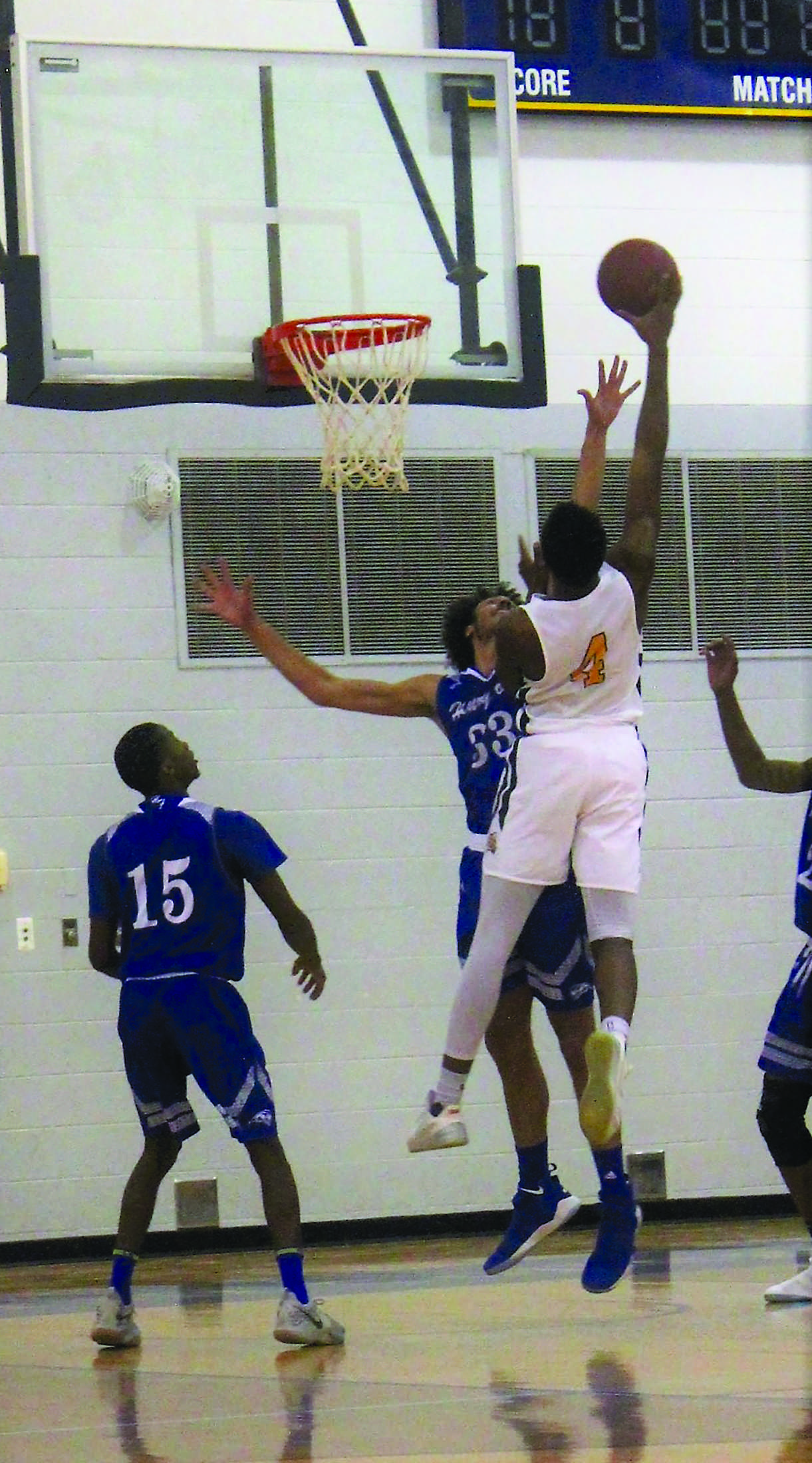 The second half started fast for Schoolcraft sophomore forward Donavan Williams, who drew a foul and added a nice fast break layup to give the Ocelots the early edge. Kelser's great control, and timely scoring combined with Schoolcraft's tough interior defense allowed the Ocelots to go on a ten-point run with seven minutes to go.
Henry Ford was able to crawl back into the game by making free throws and causing turnovers. Because of this, the Ocelots found themselves down 66–64 with two minutes remaining.
Kelser took control for Schoolcraft, driving the lane converting the layup almost untouched tying the game late, 66–66. The Ocelots defense stepped up by forcing everything to the outside, not allowing any points in the final 1:30 of the game and were able to gain possession with 20 seconds remaining in the game and call a timeout.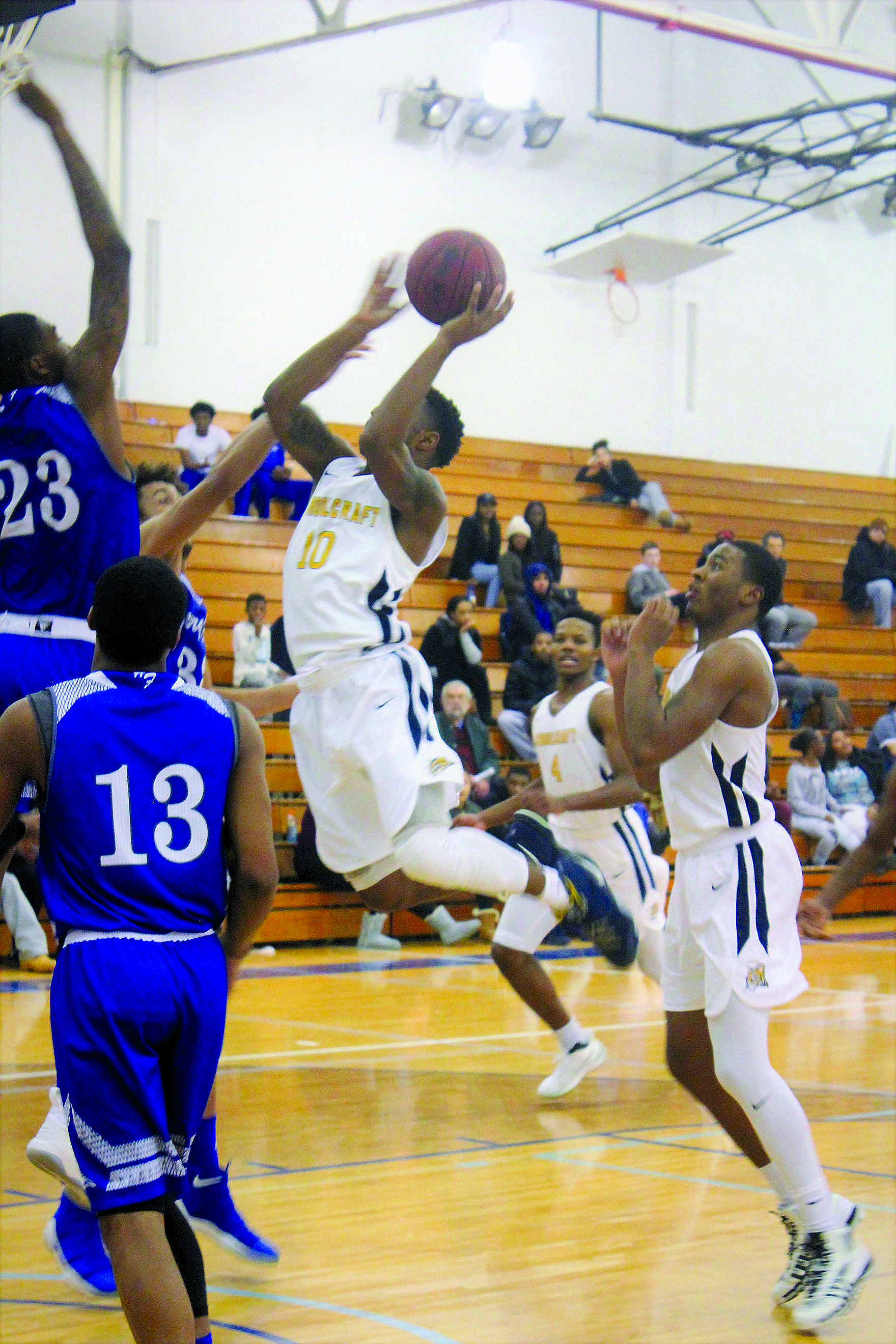 Schoolcraft's Head Coach Abe Mashhour said the message to his team in that timeout was simple "We wanted to take the last shot of the game, and not give (Henry Ford) the opportunity to come back and score."
Kelser once again was the leader for the Ocelots, killing time until the clock dwindled down to eight seconds. Kelser called for a screen, set by Williams came off the screen, and took a pull-up jumper from the three-point line and knocked down the shot with 1.1 seconds left.
Mashhour stated, "We set up our play and were actually expecting a double team and were going to play out of that, but Kelser made a great shot to finish the game."
Kelser ended the game with 30 points, 5 rebounds and 3 assists, with 19 points coming in the second half. Williams also had a strong game on both sides of the ball finishing with a double -double, 12 points, 12 rebounds and 3 blocks.
"Walt is extremely vital to our team as he forces teams to figure out how to guard him." said Mashhour, on the role Kelser play on the team, "He is a great scorer but what makes him a great player is that he is a selfless winner who puts the team first and makes winning his priority."
Mashhour added on how well the team bounced back, "This team is built with a bench of competitive guys who take a lot of pride in what they do, so us being ready to play Wednesday was more an expectation than it was a surprise."
Schoolcraft 54, Oakland 63
Sophomore guard Joan Andoni scored 17 points going 5–11 from three-point land, freshmen forward Juan Warren II added a double-double scoring 10 points and grabbing 10 rebounds.
Despite Warren and Andoni the Ocelots had their five-game win streak broken by Oakland on Sat, Feb. 3. Oakland had balanced scoring among the starting five which carried them to victory, outscoring Schoolcraft's starting five by 27 points.