Syria torn apart by civil war, little attention is paid
By Adam Nowak, News Editor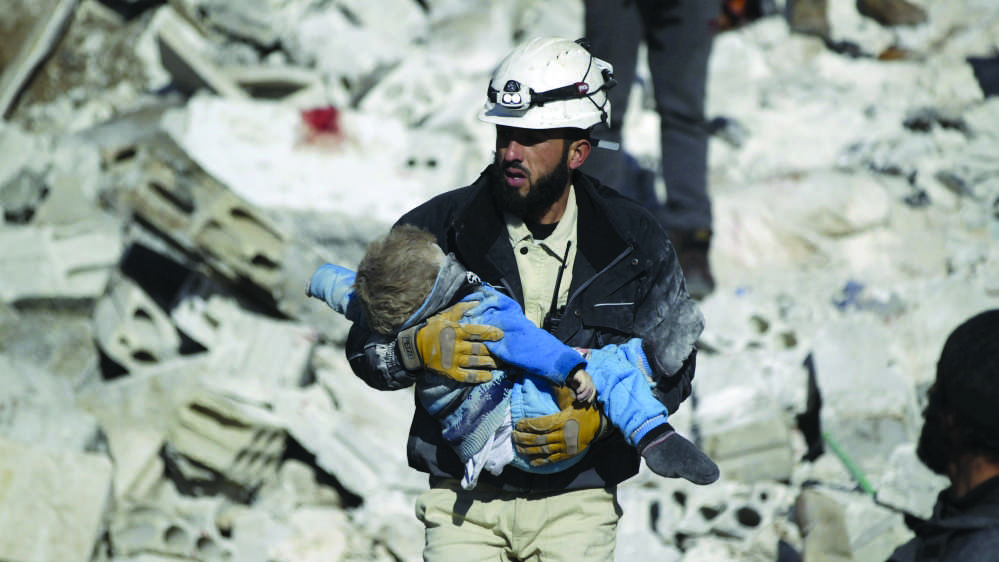 The Syrian Civil War is nothing short of a genocide. Chemical attacks and bombings have killed tens of thousands of innocent civilians. Meanwhile, most everyday Americans know absolutely nothing about what is happening.
Since March 2011 civil war has consumed Syria. On one side, the Syrian government, allied with the Russian government. The other, the Syrian rebels, backed by the United States and France.
The United Nations Security Council passed a resolution calling for a ceasefire in Syria Feb. 24, and it has been violated every day since. If the Russian government continues to back the tyrannical Syrian government, peace seems far out of reach.
Other groups such as Islamic State of Iraq and Syria (ISIS), who are aligned with no particular side, are also involved in the bloodshed, combating any forces that come into contact.
The devastation across Syria is hard to fathom. According to an article by The New York Times, "The report from the Syrian Center for Policy Research said that at least 470,000 Syrians have died as a result of the war, almost twice the 250,000 counted a year and a half ago.
The Syrian Civil War seems to be escalating with no indication that the war will meet an end. Entire cities within Syria have been obliterated. Millions of Syrians have become displaced, begging for acceptance in neighboring countries.
The Kurds, an ethnic group who reside in various regions across the Middle East, have been countering the Syrian government since the beginning of the war. The U.S. has a strong relationship with the Kurds, providing military equipment and training.
However, Turkey, a longtime ally of the United States, views the Kurds as the "Rojava", a coalition of different groups that have attempted to gain control of a specific area in northern Syria to open a new government. Turkey and the Kurds are very close to an armed conflict, causing the United States, an ally of both parties, to soon be faced with picking sides.