Breaking the ice
Business Club presents n

etworking and small talk

 presentation
By Anthony Plescia, Staff Writer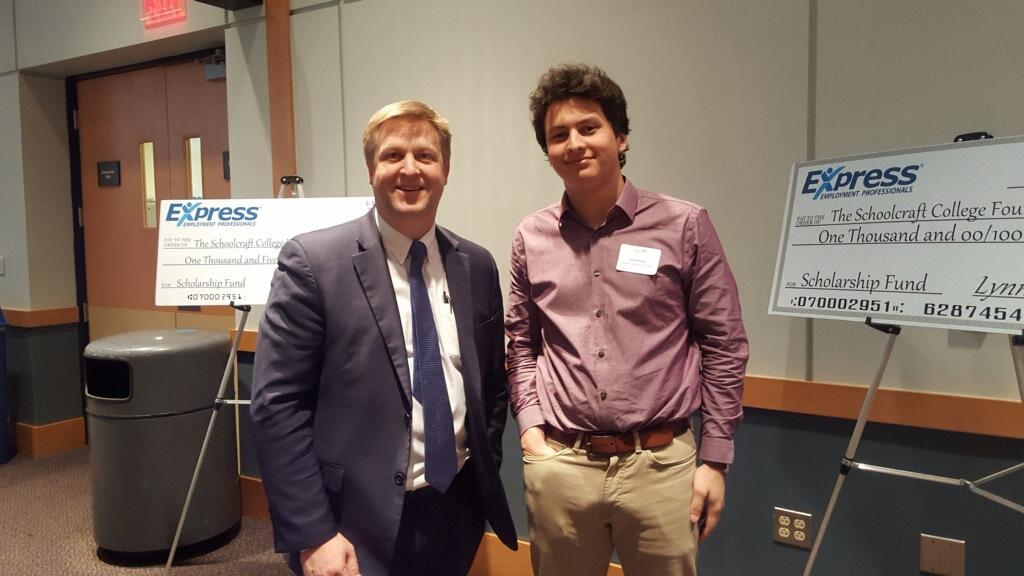 Schoolcraft's Business Club will be hosting a presentation on networking and small talk for job seekers April 10. The presentation will be held in Conference Room C of the lower Waterman, VisTaTech Center from 1 to 2 p.m., free and open to the public. Mike Brace, the chief of business development for Express employment professionals , will be the keynote speaker.
Brace is a highly respected and a very active community participant that plays a major role within the Westland Chamber of Commerce. His employer is a top-tier temporary employment agency, searching for job seekers to hire as opposed to serve temporarily with businesses.  
 "I would recommend Schoolcraft students come to this event," said Joshua Hunter, President of the Business Club. "No one has total confidence when going up and talking to someone, but you just got to fake it until you make it." 
Hunter has worked for Express Employment Professionals in the past. Thanks to networking, Mike Brace is the reason Hunter was able to work there.  
"Networking and small talk is important because it's not just used in business, it's used in everyday life," said Business Club Vice President Khevna Bhatt.
"I think it's a really good skill set to be able to communicate with people, especially in our generation where everyone is texting and on social media," continued Bhatt
Express Employment Professionals has its headquarters in Oklahoma City, Oklahoma but has hundreds of offices located throughout the United States and Canada. In Michigan, the company has 22 offices, two of which are located in Farmington Hills and Westland. 
For more information about the Business Club or this event contact the Student Activities Office at 734-462-4422.