Closing the lanes
Schoolcraft's bowling teams end season with  appearance at Nationals
By Casey Spencer, Sports Editor
Schoolcraft's bowling teams bowled their way to the national tournament but fell short in the end. The women's team finished 13 out of 16 while the men finished 6 out of 20.
Aside from nationals, both teams performed well in the Michigan Community College Athletic Association (MCCAA) regional tournament with the women placing third and the men taking home the first-place prize.
Women's bowling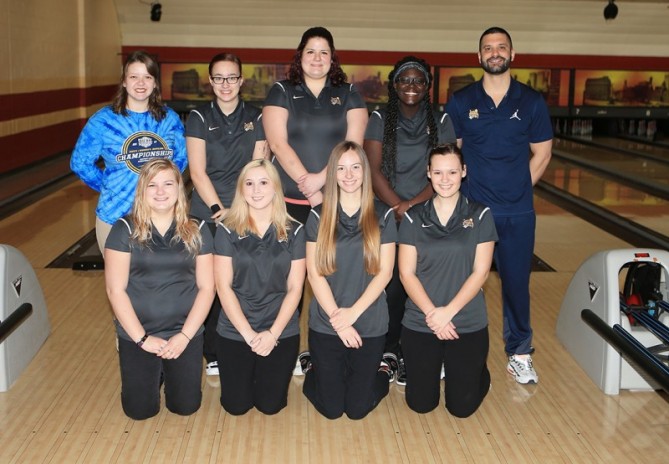 The women's team finished third in 6 out of the 7 tournaments they competed in this season. Head coach Patrick Yelsik added his thoughts on the team finishing third, "Our girls were good, we just ran into a couple of teams that were having special seasons, and that's sports."
In the Kirkland invitational Jan. 19, Ocelot sophomore Kayla Jackson topped the individual competition, bowling a 560 series through three games, beating the next closest by 12 pins. Jackson was the only bowler on the team to be first in the individual competition all year, partly because the strength of the other colleges.
Ancilla College was the team to beat, as they were undefeated in tournament play all season and won by significant margins.
Yelsik gave his thoughts on the strength of Ancilla, "Frankly, I'm surprised they didn't win the National Title, they were that good. Even though they got the best of us this year, we did the same thing last year, and we're looking forward to
competing against them next year."
In the MCCAA bowling championship, the Ocelots placed third with 7,180 pins through 16 games, runner-up to only Muskegon who placed second with 7,876 pins, and Ancilla who placed first with 8,496 pins.  Ancilla made history by becoming the first team in 92 years to win the MCCAA championship from outside the state of Michigan.
Men's Bowling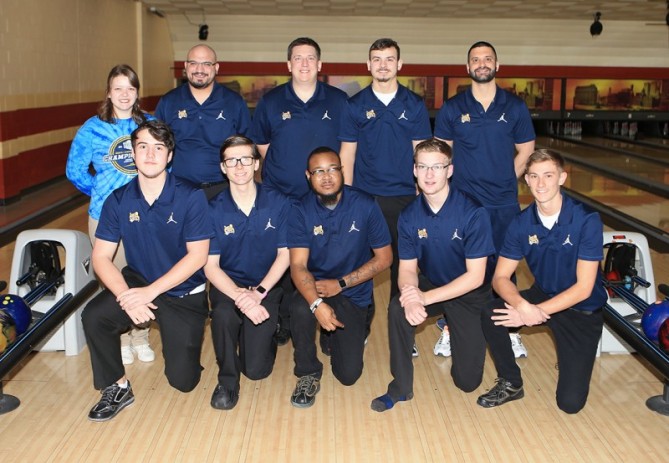 The men's team took home first place at the regional tournament that allowed them to advance to the national tournament where the team performed well, finishing 6 of 20. Yelsik put it in his perspective on what nationals means to the team.
"Finishing 6 out of 20 teams is still a great accomplishment, and I'm expecting
the freshmen on the team to use the experience they got from this to be ready to lead us next year."
The Ocelots had early season success winning the first tournament of the season,
Ancilla College Invitational Jan. 5, beating the host by 66 pins. Sophomore Matthew Gury topped the individual competition by nine pins, with a 625 series through three games.
In the Kirkland tournament, Jan. 19, the team won again, this time with a slim 41 pin margin. Freshmen Mike Pituzzi bowled extremely well with a 643 series through three games.
In the MCCAA Championship, the Ocelots dominated winning easily by 348 pins. Yelsik gave his perspective on how the team performed, "The fact that our guys had their best day of the season here really speaks to what they're made of."
The Ocelots had three players in the top four for all individual events, Gury
finished second, bowling a 1,648 through 8 games, freshman Richard Taylor tied Gury for second with 1,648, and freshman Jared Stevens finished forth with 1,619.
Both teams are looking to build off the success they experienced this season and finish even higher in the national tournament next year.