Round 1: The Battle of the Sequels
Thor: The Dark World vs Iron Man 2
By Alexis Tucker, 
Managing Editor
Thor: The Dark World

Iron Man 2

Year Released

2013

2010

Running Time

1 hour, 52 minutes

2 hours, 4 minutes

Opening Weekend (USA)

$85,737,841

$128,122,480

Cumulative Worldwide Gross

$644,783,140

$623,933,331

Internet Movie Data Base (IMDB)

7/10 (70%)




(475,638 ratings)

7/10 (70%)




(588,655 ratings)

Rotten Tomatoes

66%

73%
Statistics from IMDB.com and rottentomatoes.com
The case for Thor: The Dark World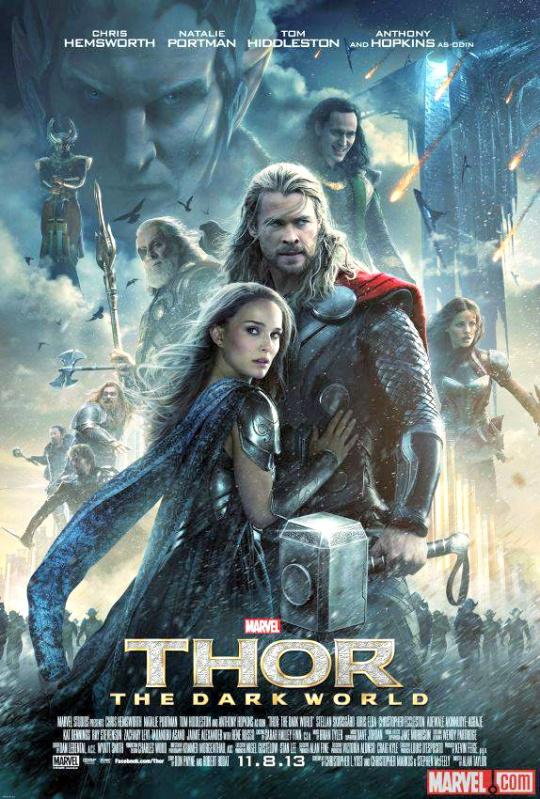 Dark World introduces the fans to the reality stone, one of the 6 infinity stones, and this slowly sets up the universe for Infinity Wars. As of current time, there is only one stone left unseen in the MCU. Dark World introduced some features and explores the galaxy some, which adds to the interest of the film. Jane having the infinity stone inside of her gives her some abilities, and it allows Jane to have more power in the story as opposed in the original Thor.
The case for Iron Man 2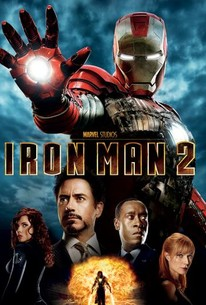 There is much to like about Iron Man 2, and it is nice seeing Tony Stark develop. There are hints of him beginning the path toward Iron Man 3 where he just wants to be Iron Man rather than a businessman. It truly makes sense that he becomes so self-destructive because he thinks he's getting metal poisoning. Metal poisoning is a real and scary thing, and Tony doesn't think there is any way for him to fix this, so he is a huge jerk and always drunk. Tony also is only interested in his "hobby" of building the suits, and this is where he is building his huge collection, which gives Iron Man 3 more meaning. It is also confirmed that the little boy in the Iron Man mask Tony saves is in fact Peter Parker, and this is just a nice nod to the later continuity of the MCU.

Poking Holes—spoilers ahead
Thor: The Dark World did add to the universe, but ultimately, it fell flat. Loki predictably betrays Thor, and at times, it felt like a repeat of parts of the original Thor. Jane and Thor's relationship seems too cliché, and their relationship in general adds very little to the story, especially when Jane is still the typical "Damsel in Distress." In general, Thor: The Dark World wasn't as enjoyable.
Iron Man 2 was more enjoyable during the rewatching, but there are still some major plot parts that stick out. Whiplash's entire reason for hating Tony doesn't really fit, and it feels forced. Justin Hammer's side partly makes sense, but if Hammer really wants to sell well, he should make good products. If you make a less than ideal product, it should at least be usable, and the public will buy the product over the more expensive but better product at least some of the time.
Conclusion Iron Man 2 WINS
Iron Man 2 wins for being more interesting overall, and looking back on the movie, it wasn't as bad as some people make of it. Thor: The Dark World is sadly forgettable.

Best Quotes
Thor: The Dark World
Iron Man 2

"

You lied to me! I'm impressed."




—

Loki

"Sir, I'm gonna have to ask you to exit the donut."




—

Nick Fury

"You told your dad about me?"




—

Jane Foster

"If you try to escape, or play any sort of games with me, I will taze you and watch "Supernanny" while you drool into the carpet."




—

Agent Coulson

"The universe hasn't seen this marvel since before my watch began. Few can sense it, even fewer can see it. But while its effects can be dangerous, it is truly beautiful."




—

Heimdall

"I'm not saying I'm responsible for this country's longest run of uninterrupted peace in 35 years! I'm not saying that from the ashes of captivity, never has a Phoenix metaphor been more personified! I'm not saying Uncle Sam can kick back on a lawn chair, sipping on an iced tea, because I haven't come across anyone man enough to go toe to toe with me on my best day! It's not about me. It's not about you, either. It's about legacy, the legacy left behind for future generations. It's not about us!"




—

Tony Stark