Dressed up to the nines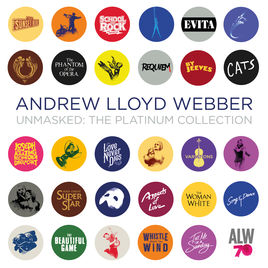 Industry stars pay tribute to legendary composer with "Unmasked: The Platinum Collection"
By Alexandra Lachine, 
Arts and Entertainment Editor
4.5/5 stars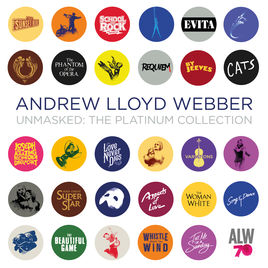 Ahead of British composer Andrew Lloyd Webber's 70th birthday and hot on the heels of his autobiography, some of the biggest names in modern music and theater have united to pay tribute to the legendary composer with "Unmasked: The Platinum Collection." The entire collection is divided into four individual albums, spanning across nearly five hours through 71 enchanting tracks.
Over the four parts, 17 of Webber's shows are presented in platinum, pensively reflecting on a career that has flourished across five decades. With Webber himself curating, there's also a sublime recognition of some lesser-sung moments in his canon. The collection includes some fresh twists on old favorites and unreleased material capable of making any Webber fan rejoice, including a brand-new quintet of orchestral suites.
"Jesus Christ Superstar" carries the most weight with eight tracks, while "Phantom of the Opera" and "Evita" fall in just behind. There is also a rich assortment of singles such as highlight track "Amigos Para Siempre," beautifully mused by Sarah Brightman and legendary tenor José Carreras. Carreras's longtime friend and professional partner, tenor and composer Plácido Domingo stops by to lead Sarah Brightman, the English Chamber of Orchestra, Lorin Maazel and the Choir of Winchester Cathedral with his powerful pipes for "Requiem: Hosanna" from "Requiem."
The brightest gem from "Jesus Christ Superstar" features rocker Alice Cooper in a rendition of the nefarious "King Herod's Song." Perhaps some of the most artfully covered songs are those from "Evita." Songstress Lana Del Rey puts Madonna to shame with her haunting rendition of "You Must Love Me," while Julie Covington shines through with "Don't Cry for Me Argentina." Philip Quast and Elena River team up with the original cast of "Evita" to bring fresh energy to "I'd Be Surprisingly Good For You" as well.
The Beyoncé moment comes into play with her cover of "Learn to Be Lonely" from the film version of "Phantom of the Opera" while Barbra Streisand cements her position as a musical theater icon on "With One Look." Nicole Scherzinger's dynamic talent is showcased with her sensuous rendition of "Memory" from 1981 musical "Cats."
One choice that neuters the vibe of the piece in question is the "Glee" cover of what should be the vibrant "Buenos Aires" from "Evita." Instead, the new rendition feels too heavy and lost. While it is also no question that Sarah Brightman's thrilling talent in the form of a soaring soprano should be recognized and the singer has a strong professional relationship with Webber, her appearances across nearly 10 tracks begins to feel old after a while.
Nonetheless, this impactful lineup of some of the best voices of music today and yesterday serves as an impressive trek through the dominating presence Webber has established through the years in musical theater.