Weekend getaway
Plenty to see in Niagara Falls, Canada
By Alexis Tucker, 
Managing Editor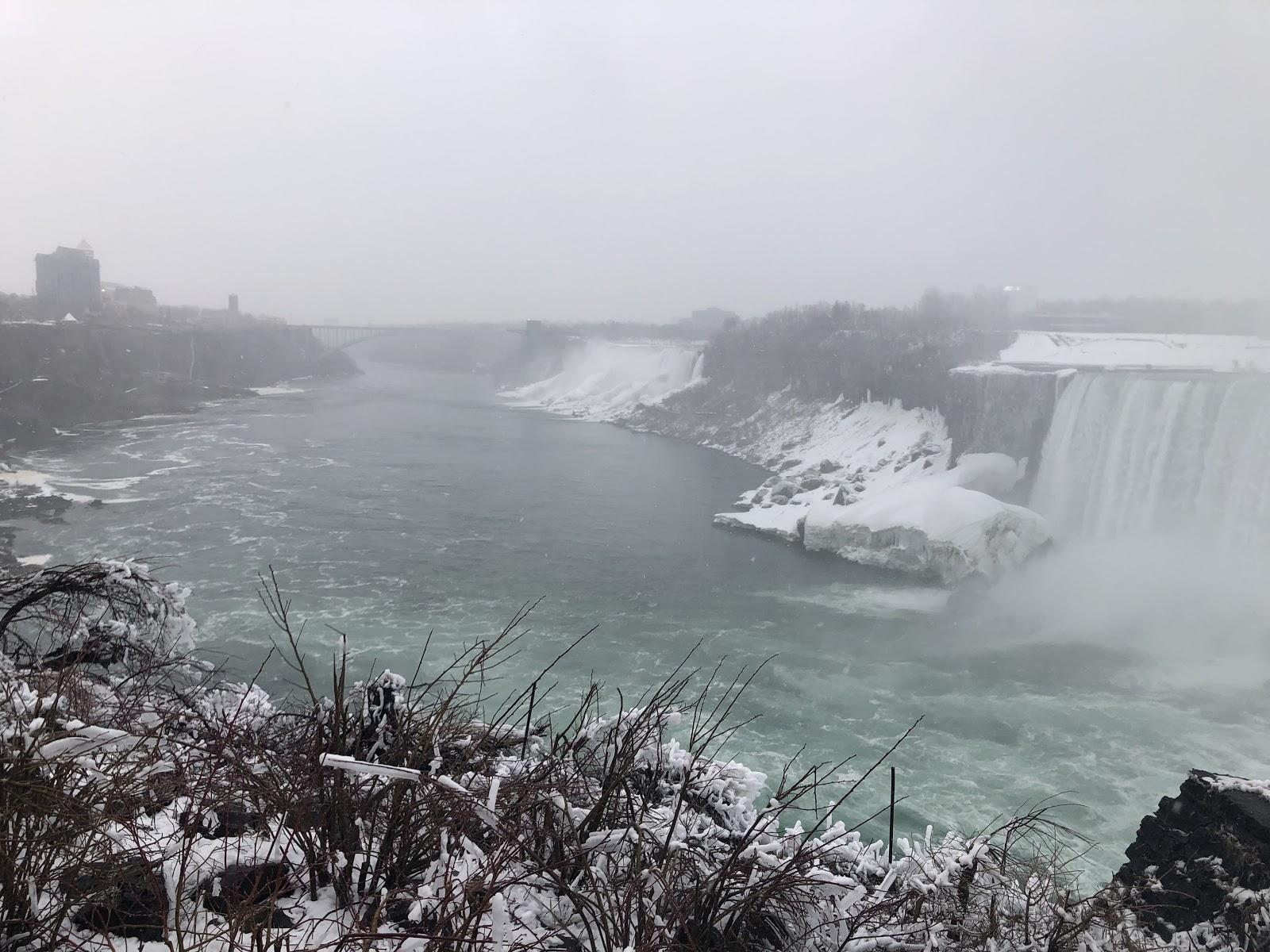 The day we arrived, it was snowing and very windy. The sky was hidden behind the clouds, and we walked to an area right above the Falls. The left side is the Canadian side while the right side is the New York side, and a hint of the bridge connecting the two can be seen.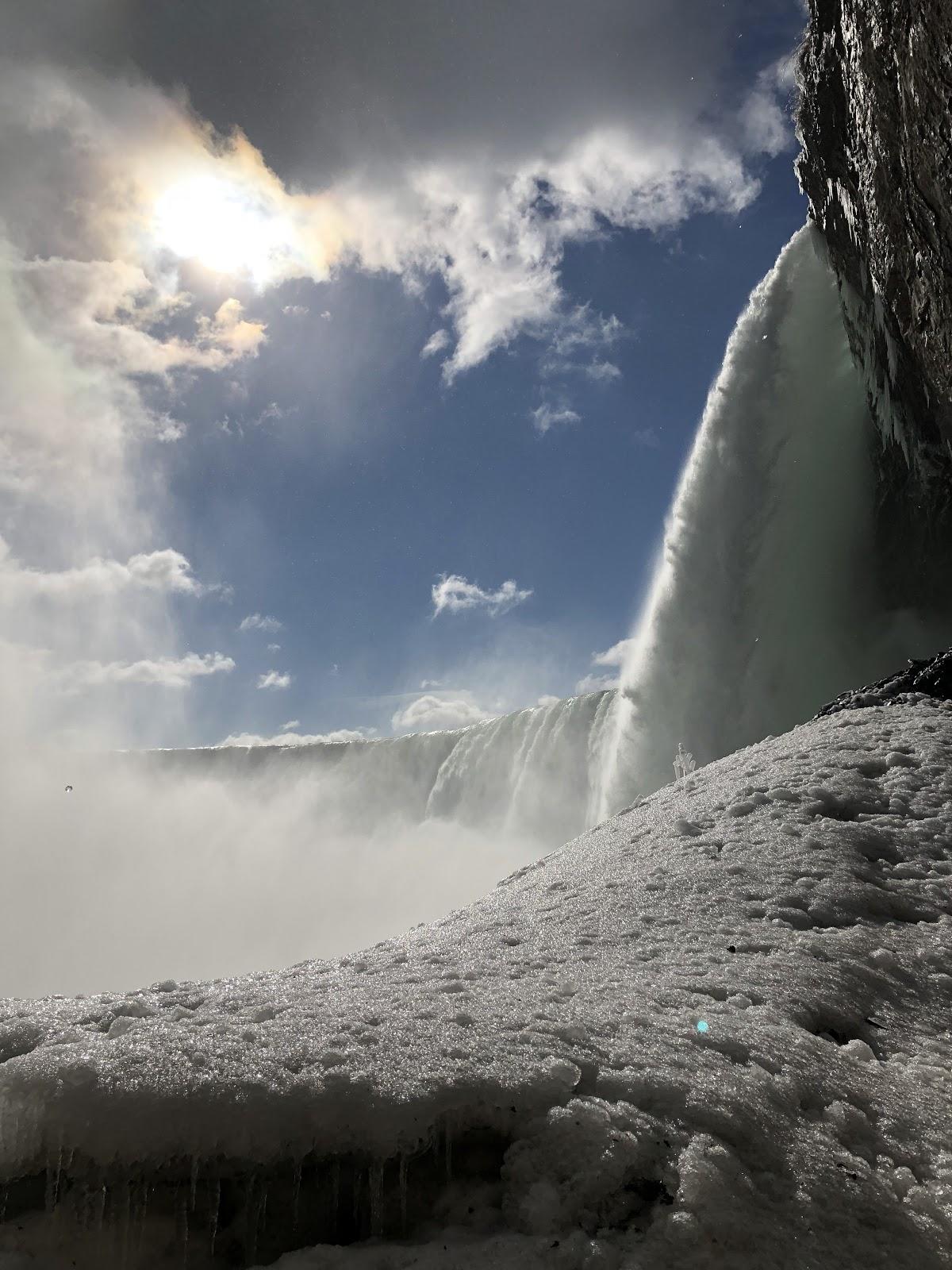 The morning and day after was beautiful and only marked by a partly cloudy sky; however, it was still very bright. Underneath the overlook of the falls, there is a small network of tunnels to peer at the mighty Niagara from different angles. This is called "The Journey Behind the Falls", and for only $25, one can get a bus pass and access to 10 attractions around the city of Niagara Falls, which pictures like the one above can be taken.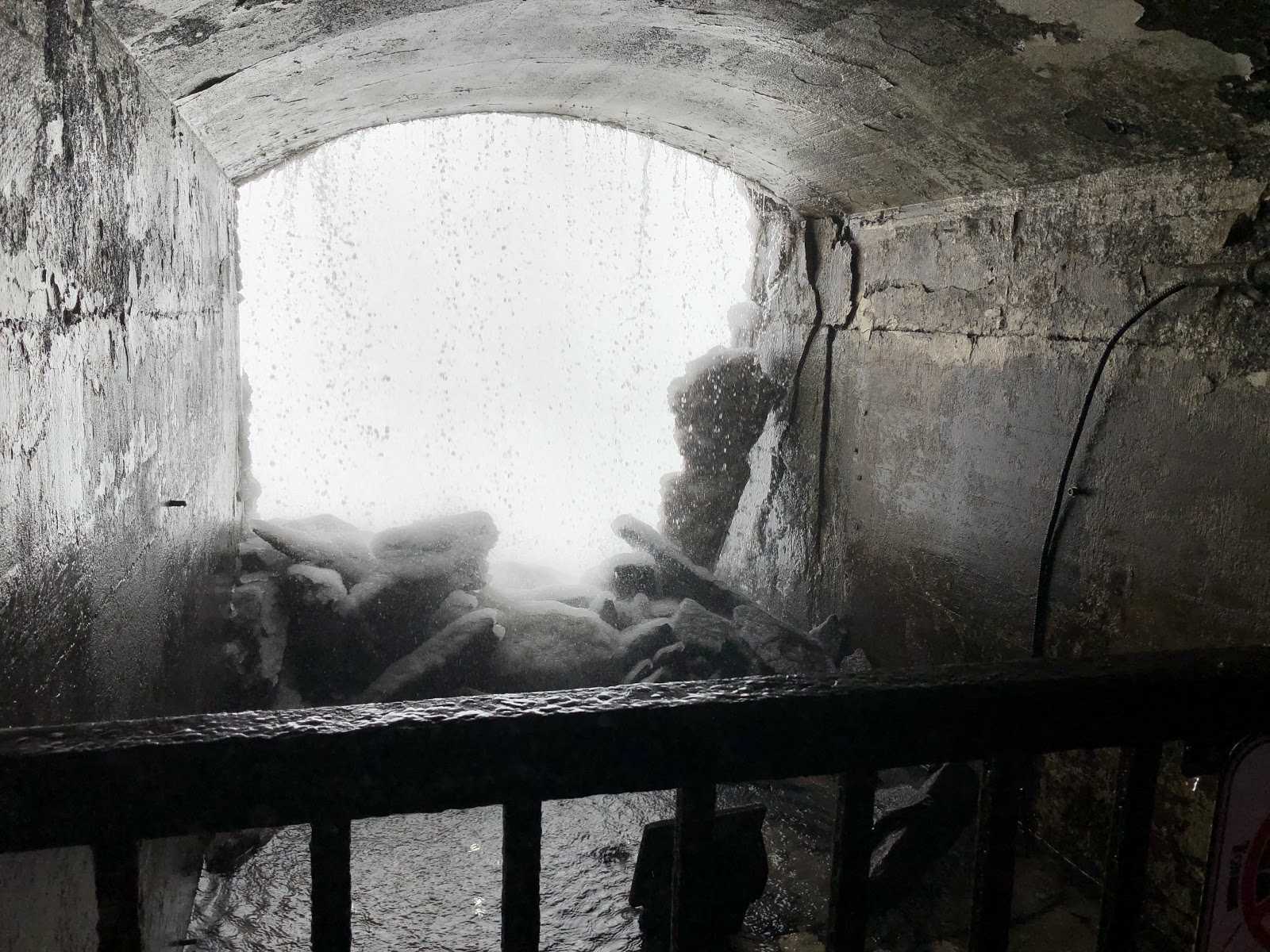 Among the network of tunnels, one can learn about some historical aspects of the Falls like the stunts pulled and those that survived the drop, when the American Falls stopped and when these tunnels were built, which was around the 1900s. There are two "portholes" (like the one above) where one can be right behind the waterfall. Approaching these portholes, a thundering rush of water can be heard, and the power of the waterfall can be felt.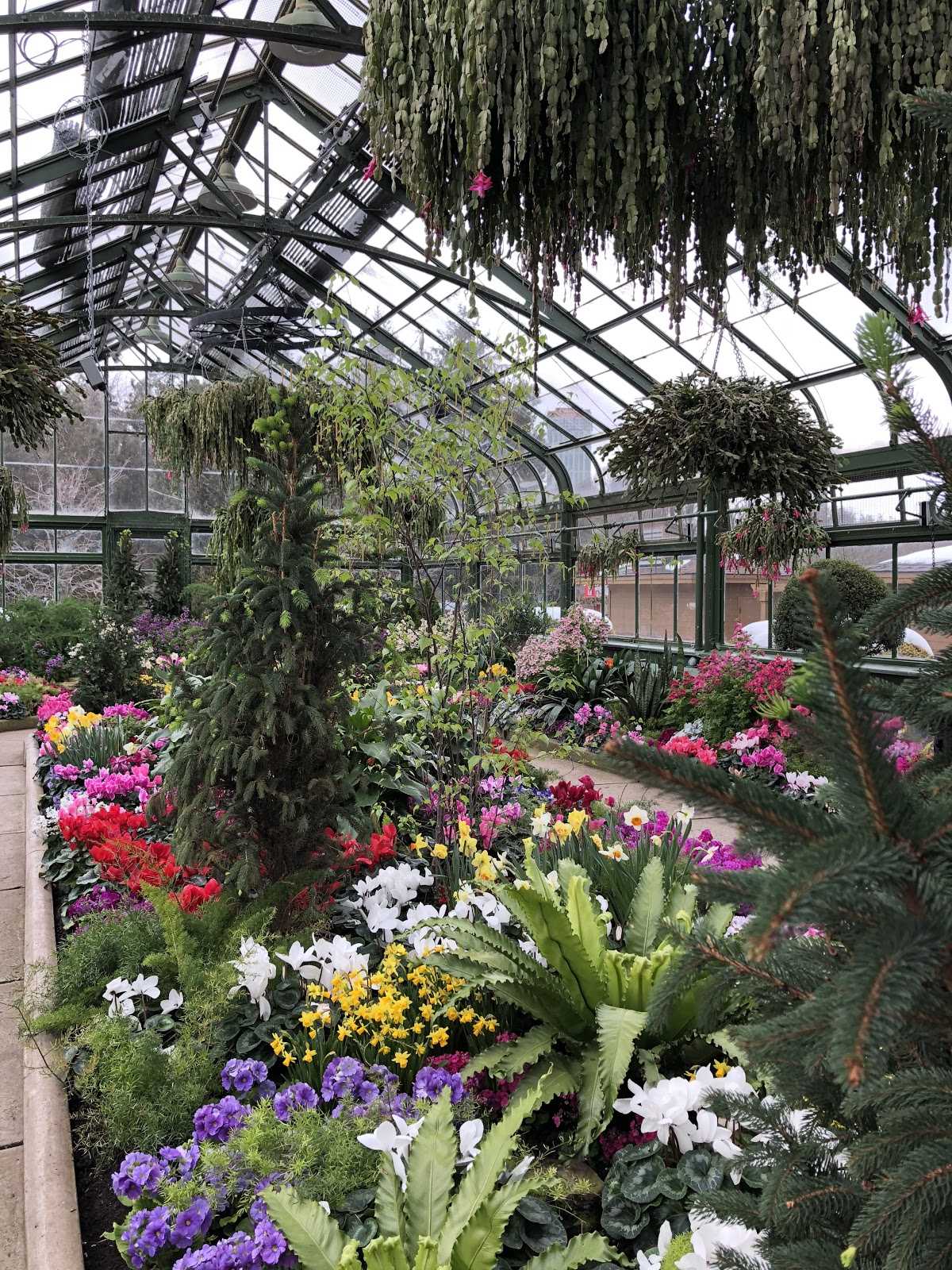 There is the Floral Showhouse less than a mile away from Horseshoe Falls, and this greenhouse is one of the many attractions that can be accessed with the pass mentioned before. A myriad of plants can be seen inside with some familiar and some foreign.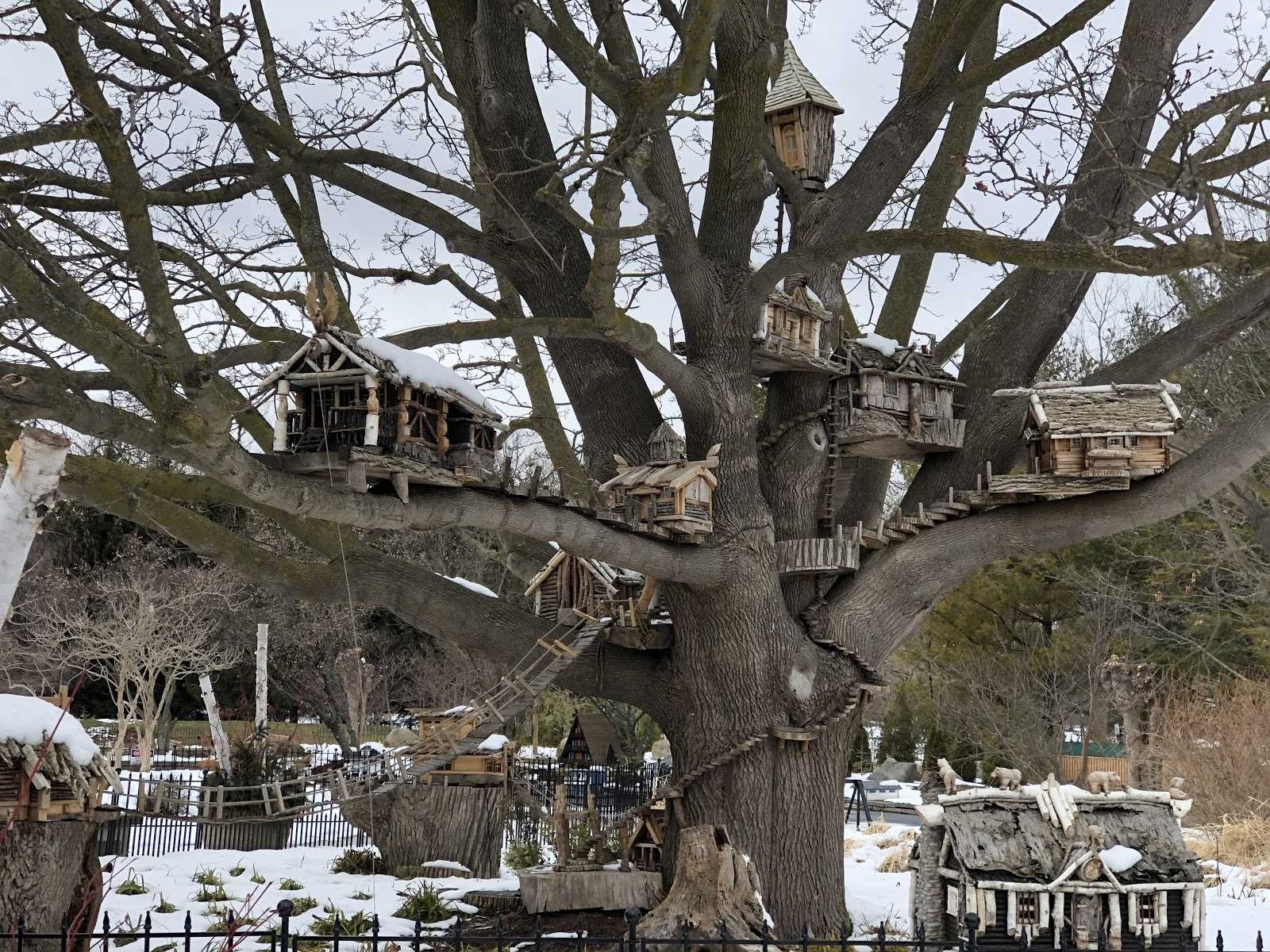 Outside of the greenhouse, a small city is represented with birdhouses, and one can only imagine what the seen would like in the summer.
The aviary is on the other side of the city, but the stop was well worth it. The floor is covered in little bird feet to direct visitors where to go, and leading up to the main aviary, there are several small areas showcasing a variety of rescued animals. Once getting to the main aviary, it opens up drastically, and a walkway slowly encircles the sides of the building. Above shows the miniature waterfall one can pass by on the ramp down, and a bird stares into the water.
Visitors of the aviary can get extremely close to the birds with few restrictions. Most of the birds are fairly friendly or else used to the presence of humans.
Following a road all the way around the city and the gorge, the Niagara Parks Butterfly Conservatory can be found, and it is yet another attraction found in the pass. It feels much like the greenhouse, but all around are fluttering butterflies. Small bowls are placed around the conservatory to feed the butterflies, and these areas are the most populated by the insects.