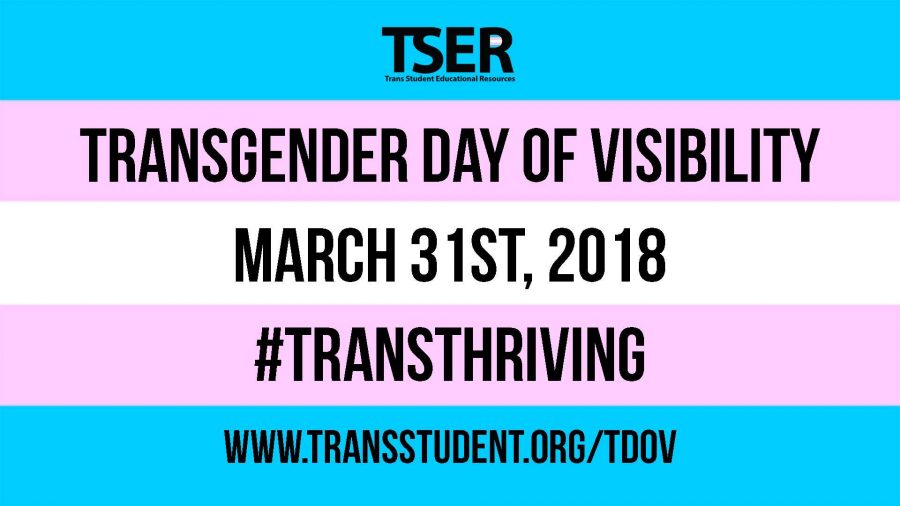 March 31 celebrates Trans Day of Visibility
By Breanna Barton, Staff Writer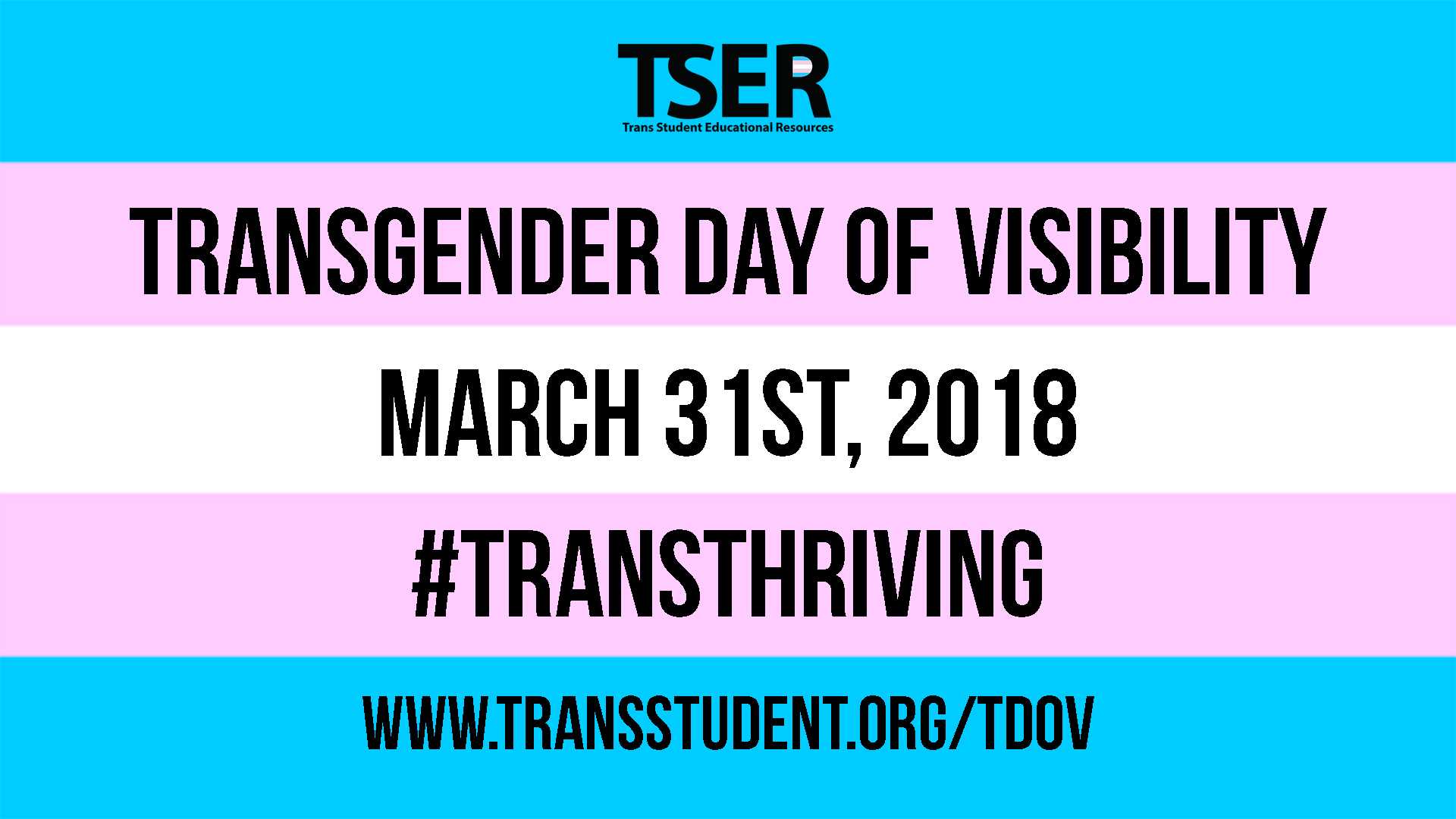 Transgender Day of Visibility (TDOV) is a day to honor and celebrate the accomplishments of the transgender community from the past year. TDOV, slated for March 31, aims to bring attention to trans accomplishments worldwide, and the fight for transphobia and cissexism through spreading knowledge of the community as well as empowerment and recognition.
The theme for TDOV this year is "Surviving, Thriving" (#TransThriving). It not only celebrates the accomplishments from the last 12 months, but also celebrates strides made even with setbacks from the Trump administration, and making strides to transform how people are thinking and talking about gender around the globe.
Critical points for safety and well-being of the trans community include speaking out, taking direct action and educating others. Recognizing this shows that while visibility is key, taking action against transphobia is also a major factor.
According to transstudent.org, 80 percent of trans youth feel unsafe at school because of how they express their gender. On top of that, 58.7 percent of gender non-conforming (GNC) youth have experienced verbal harassment compared to 29 percent of their peers.
In a 2007 survey held by transstudent.org, trans people reported physical abuse at a 49 percent rate, and 50 percent of trans people have been raped or assaulted by romantic partners. Trans people of color are six times more likely to experience physical police violence.
In Michigan, there is no non-discrimination policy, along with 24 other states. Transstudent.org reports that one in eight transgender people have been evicted due to being transgender and one in five have experienced homelessness at some point in their lives.
Visibility is key in any LGBT group, but for trans people, it might be the key to diminishing the 41 percent suicide attempt rate epidemic the group is currently facing.