RESTORING MILLAGE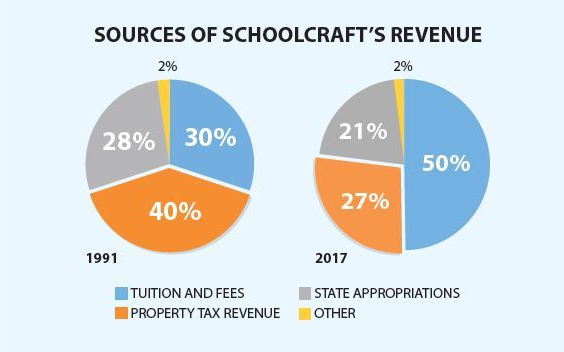 Schoolcraft on midterm ballot to increase funds
By Adam Nowak, News Editor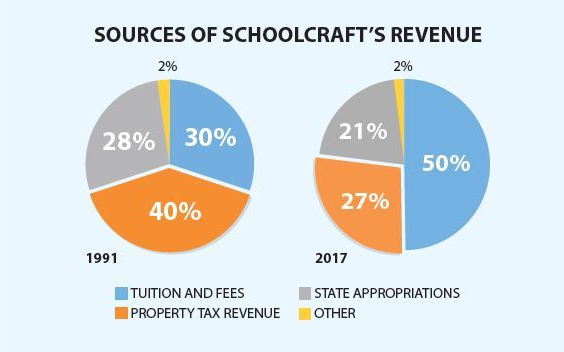 The Schoolcraft College Board of Trustees passed a vote March 28 during a regular board meeting to bring the millage restoration to voters. The proposal would override the Headlee Amendment, a 1978 state amendment that limits the amount of revenue community colleges receive from property taxes.
It would increase the property tax by less than 50 dollars a year for a house worth $200,000. The current millage rate for Schoolcraft's District is 1.7766 mills; the Board aims to increase it by .4934 mills to 2.27 mills, the original amount from 1978.
"There are only three pots of money there," said Schoolcraft College President Conway Jeffress, referring to revenue sources. "The state's pot is shrinking year by year, if we don't get more money from local taxes; where else do we get it? It comes from the students pocket. When you look at (the millage restoration), financially, it's for the students."
The school districts within Schoolcraft's taxing district that will have the opportunity to vote on the proposal are Clarenceville Public Schools, Garden City Public schools, Livonia Public Schools, Northville Public Schools and Plymouth-Canton Community Schools. Along with these school districts, portions of several communities will also have the opportunity to vote on the millage restoration, including Canton, Farmington Hills, Livonia, Northville, Novi, Plymouth, Westland and Salem Township.
"In order for us to do the continued program expansion that we want to do and serve the community, the resources that the voters already passed in 1986 are what we need to get," said Schoolcraft College Vice President Chief Financial Officer, Glenn Cerny.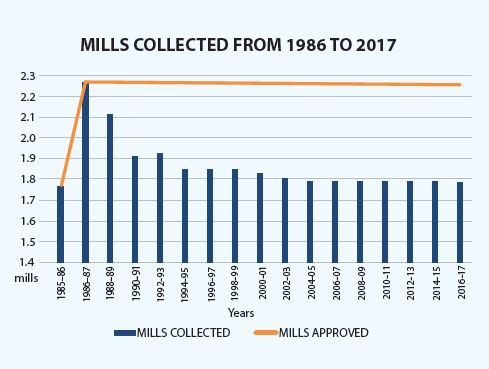 Currently Schoolcraft College operates on a $6 million structural deficit. With the additional funds received by a millage restoration, the college would be able to continue to provide students with quality education, proper learning assistance, student activities and more.
"It's all about the students," said Gretchen Alaniz, Secretary for the Board of Trustees. "We want to make sure we are accommodating them."
For more information on the Headlee amendment, go to schoolcraftconnection. com and search "Headlee."