Schoolcraft Foundation creates fund to help students with financial difficulties
By Christian Hollis and Adam Nowak
Editor-In-Chief And News Editor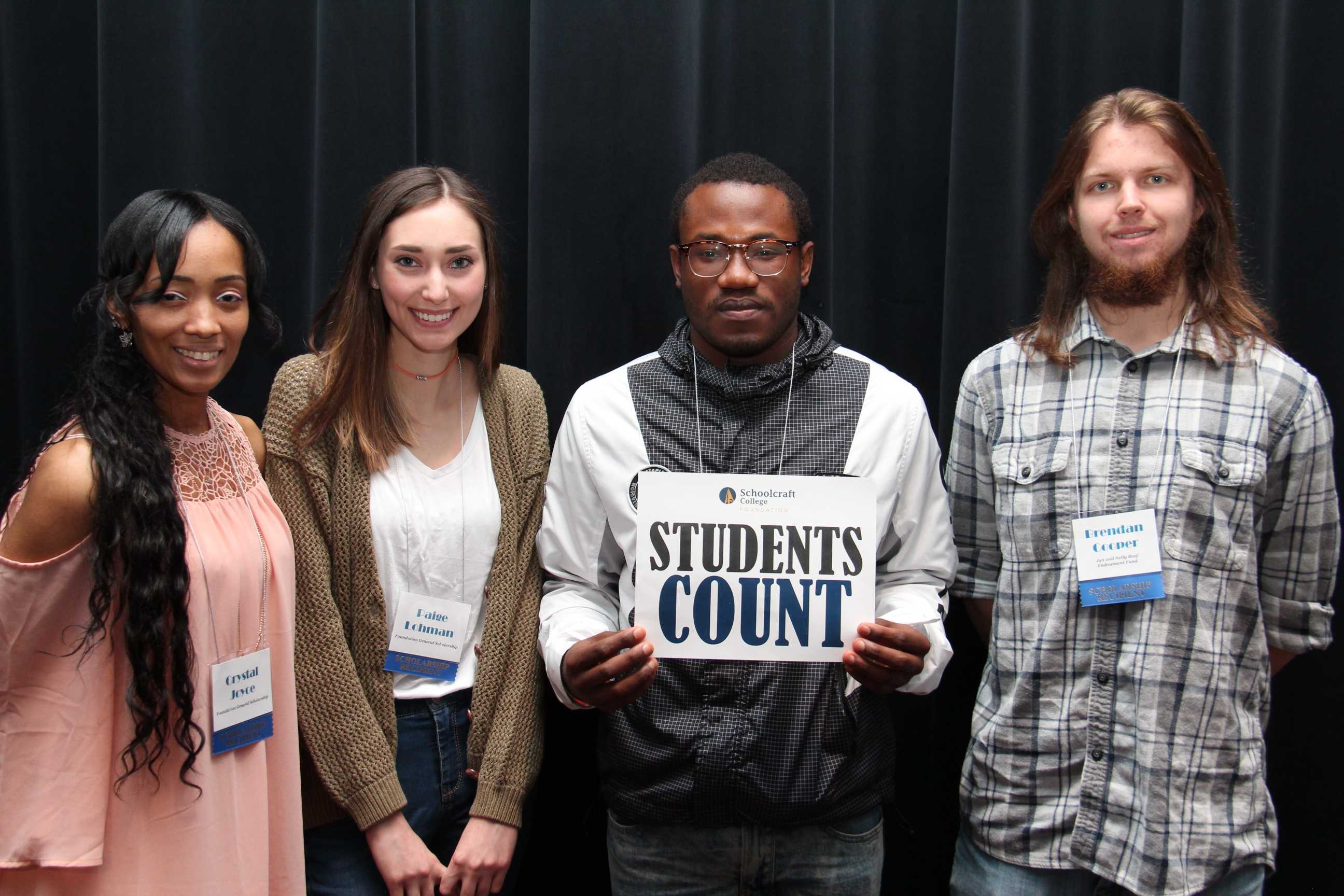 Many times college students are met with circumstances that require them to pay for something unexpected, and it can change whether or not they can continue their education. The Schoolcraft Foundation has started the Student Emergency Needs Fund for students to access when these circumstances occur.
The Student Emergency Needs Fund is only available for students who are working towards a degree or certificate and are enrolled in classes required for graduation. Students may only draw a one-time grant of up to $500 from the Student Emergency Needs Fund.
To apply for the fund, students must provide a statement describing the emergency, including a budget that details the amount of funds required. Approval shall be granted by the Associate Dean of Counseling and Student Support Services. Funds are dispersed by the office of Financial Aid. Applications take two-to-three business days to process, and awards may take five-to-seven days to appear in the student's account.
The fund is open in case of an unexpected complication with transportation, minor car repairs, childcare, healthcare, housing or any other situation that may cause a student to drop from their class.
One anonymous student applied for the Student Emergency Needs Fund due to a smaller refund than expected from the Pell Grant. This student planned on using the grant to pay past bills and catch up on rent.
"Gosh, I really need help," the student wrote to the Schoolcraft Foundation.
The student's request was approved. The combination of the Student Emergency Needs Fund and the Pell Grant refund gave the student just enough to pay past due rent and bills.
"(The student) was able to stay in (their) home, and was able to stay in school," said Dawn Magretta, Executive Director at the Schoolcraft Foundation. "That is the goal with this fund."
As of right now, the Schoolcraft Foundation estimates a $15,000 need. Funds will be raised through special events and the Employee Giving Campaign.
Employees on campus have the option to donate via payroll deduction. Currently, 8 percent of employees contribute, but the Students Count Committee set a goal of 25% participation with employees for the Employee Giving Campaign.
The committee has created prizes to incentivize employees to donate such as personal training sessions at the Fitness Center and entries into various prize pools.
To see if you are eligible for receiving the Student Emergency Needs Fund, visit the Hinkle Center in MC 119 or call 734-462-4443 to schedule an appointment.