For $24 you could buy…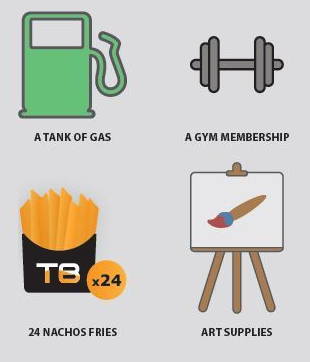 Compiled by Connection Editorial Staff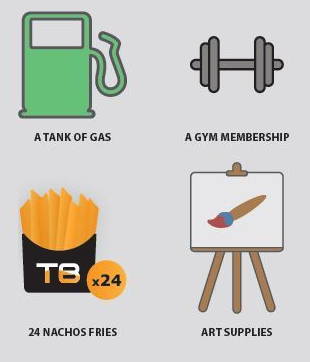 Schoolcraft College is on the ballot Nov. 6, 2018. The college is asking for additional funds through raising property tax values. Under the current proposal, citizens living on a property worth $100,000 would only pay an additional $24 in taxes.
For $24 or more, you could fill up your gas tank for a week or you could vote for the millage restoration to help fund Schoolcraft. Twenty-four bucks could also buy you and a friend lunch at the coveted American Harvest, or help fund the college's programs like our prestigious Culinary Arts. For $24 or more, you could get a fancy monthly gym membership, or opt for the Fitness Center instead for free with your classes.
With $24, you can buy a beginner's acrylic paint and brushes set, or help fund Schoolcraft to keep the creative spirit alive. Twenty-four dollars isn't enough for an art lesson at Painting with a Twist or similar venues, but it can fund Schoolcraft so that you can continue to take affordable art classes for credit and in the continuing education department.
For $24 or less, you can buy all kinds of ridiculous things. You could buy 8 bottles of ranch, 24 of Taco Bell's nacho fries, a Blu-ray Disc (if you even have a Blu-ray player any more), a beard apron from Amazon or you can save the college.
You can buy eight bags of Doritos, or a used video game. Instead of buying these items, come down to the student activities center and enjoy our free popcorn and free game play. With just $24, you could help save the college and keep enjoying the perks Schoolcraft provides.
For $24, you could get a ticket to the right field lower grandstand and watch the Tigers lose at Comerica Park – #EatEmUpTigers.
That money would also cover the cost and tip of getting your eyebrows threaded  #EyebrowsOnFleek. You could go to Tropical Smoothie and possibly get a drink and food for less than $24? #TropSmoove #expensive Or, ya know, for $24 you could save a college.
The choice is yours.