ENOUGH OF THIS
People insulting Parkland survivors are losing political footing
By Christian Hollis, Editor-In-Chief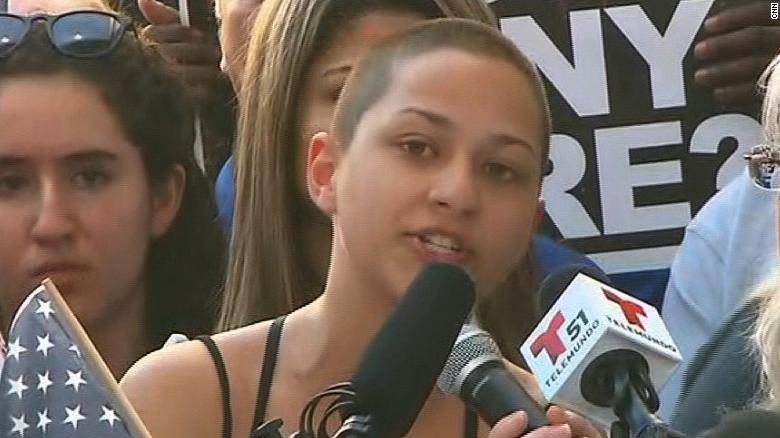 Following the horrific shooting at Stoneman Douglas High School, survivors have taken upon themselves to demand change. They have inspired millions, including myself, across the country and hosted a national walkout March 14 and a national March for Our Lives March 24.
Though millions have been inspired, others have looked at the protest as an infringement on the Second Amendment. Disagreement in political arguments is fine, but some post trending on social media is unacceptable.
One twitter user with a Pepe the Frog meme as their profile picture posted a doctored video of Stoneman Douglas High School shooting survivor, Emma Gonzales, ripping the US Constitution. The fake video was altered from a Teen Vogue cover.
This is misdirected hatred. Believers in the second amendment are hurting their own cause by promoting character destroying imagery. People have taken to social media to insult these brave survivors, some trending Facebook posts calling Gonzales a "lesbian skinhead" and Hogg a "pussy." This is too far.
The point of the March for Our Lives is not to take away all weapons. Survivors Emma Gonzales and Alex Wind declared their points in an interview with CNN's Jake Tapper, "Banning the use of assault rifles, amending the dickey amendment, making sure the ATF (Bureau of Alcohol, Tobacco, Firearms and Explosives) is able to digitize gun sales as well as expansive and universal background checks," said Wind.
"And [banning] high capacity magazines." added Gonzales. "We are not trying to take your guns," said Parkland survivor, David Hogg during a separate interview with CNN. "We understand you have a right to the Second Amendment and to own a firearm. We just don't think if you have a criminal history, history of mental illness or a history of domestic violence that you should be able to get a weapon."
You can disagree with these students, but to insult and even defame 17-year-old children for being politically active after losing their friends in a mass shooting is wrong.
There is no benefit to any political party to take a stance like that.