Summer skincare encompasses more than superb sunscreen
By Alexandra Lachine, Arts and Entertainment Editor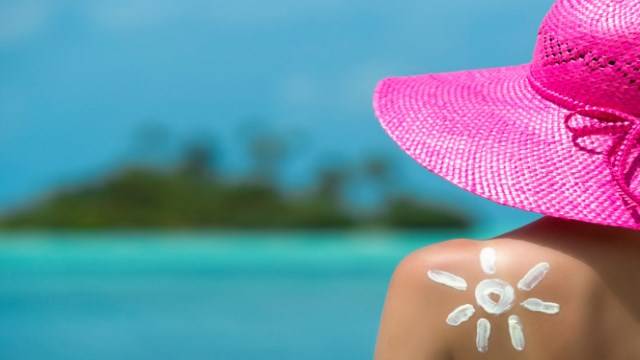 Summertime is a time of bliss, a time to embrace longer days and warmer weather. While the harshness of winter will take its welcome hiatus that doesn't mean that you should skimp on caring for your skin in the summer months. With this virtue in mind, it's important to recognize that SPF shouldn't necessarily be the most important part of your summer skincare routine. From managing acne to exfoliating, your summer skincare regimen is one that can be effective and enjoyable.
Skin cancer is the most common form of cancer in the United States. From the American Cancer Society, an estimated 178,560 new cases of melanoma will be diagnosed in the U.S. in 2018. While these figures may seem troubling, there are steps we can take to prevent the disease.
In addition to basic cleansing, toning and moisturizing of the skin, SPF is essential year-round. When choosing a SPF that is right for your skin type and lifestyle, know that there are types that are to be used only for the body, the body and face or the face alone. While they may be a little more pricey, lightweight and non-comedogenic facial SPFs are worthwhile investments, especially if you have troubled or acne-prone skin. Protecting your pout is imperative as the sun's rays easily dry and burn the delicate tissue  of the lips. A richly textured lip balm with SPF 15 or higher is always a good idea. If you still like to go glam with your makeup beat despite the heat, there are several primers, foundations and even setting powders and sprays on the market with SPF already formulated in them, which will definitely help add an extra layer of defense to your arsenal.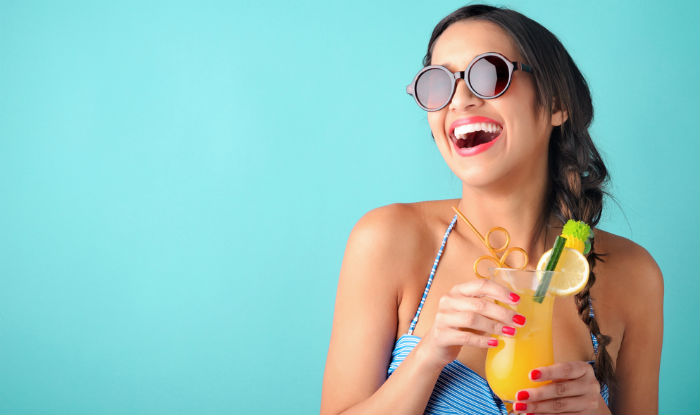 If you have been craving some sunshine since November, don't be afraid of tanning either. But as with anything, soaking up some rays should be done in moderation and done while protected. If you fall victim to sunburn, don't be fooled by tricky remedies you may stumble upon. Two tried and true treatments to cool the affected areas and heal the skin are pure aloe vera gel and pure Vitamin E lotion.
Staying hydrated while in the sun is not only good for the skin, but for the entire body as well. Hydration in the form of plain water is especially important as the temperature climbs. This alongside exercise will flush harmful toxins out of the body, sugar among them, and prevent them from troubling your skin. The CDC recommends consuming no more than 10 percent of your daily caloric intake from sugar, so while they can be tempting, try to avoid those sugary summer beverages, desserts and cocktails.
Summer will not necessarily make you a stranger to dry skin, despite common misconceptions. One of the most effective ways to exfoliate is to use a pre-shower scrub on dry skin. A couple of minutes after toweling off, finish up with a body cream or lightweight body oil to retain moisture, especially around the knees and elbows.
Another key to glowing summer skin is antioxidants, and rejoice in knowing that there are several ways to work them into your beauty routine. Whether you enjoy more of nature's candy, particularly berries, or opt for an amped up antioxidant facial serum, this extra step will help keep your skin healthy and ready to conquer any adventure of the season.
The final point is the dreaded, maniacal thing called acne. Warmer weather and humidity can cause even your clearskinned cousin to break out. It's important to keep acne at bay with face and/or body washes that are antibacterial. Adding these to your morning and nighttime routine are excellent ways to help battle blemishes. In the spirit of self-care, don't be afraid to try out a new mask this summer as well. Formulas that use soothing ingredients like glycolic or salicylic acid coupled with natural hydration heroes like green tea or jojoba oil can certainly help. Moisturizers that are non-comedogenic and mattifying can help control acne while also caring for your face.
Alas, everyone has different skin so the information above just scratches the surface of skincare in the summer, and I am certainly no dermatologist. Take these tips with a grain of salt, and try some new and different products to fit your lifestyle.