More pop-up coffee stops
Ocelot Spot expands, educates students about the LAC
By Alexis Tucker, Managing Editor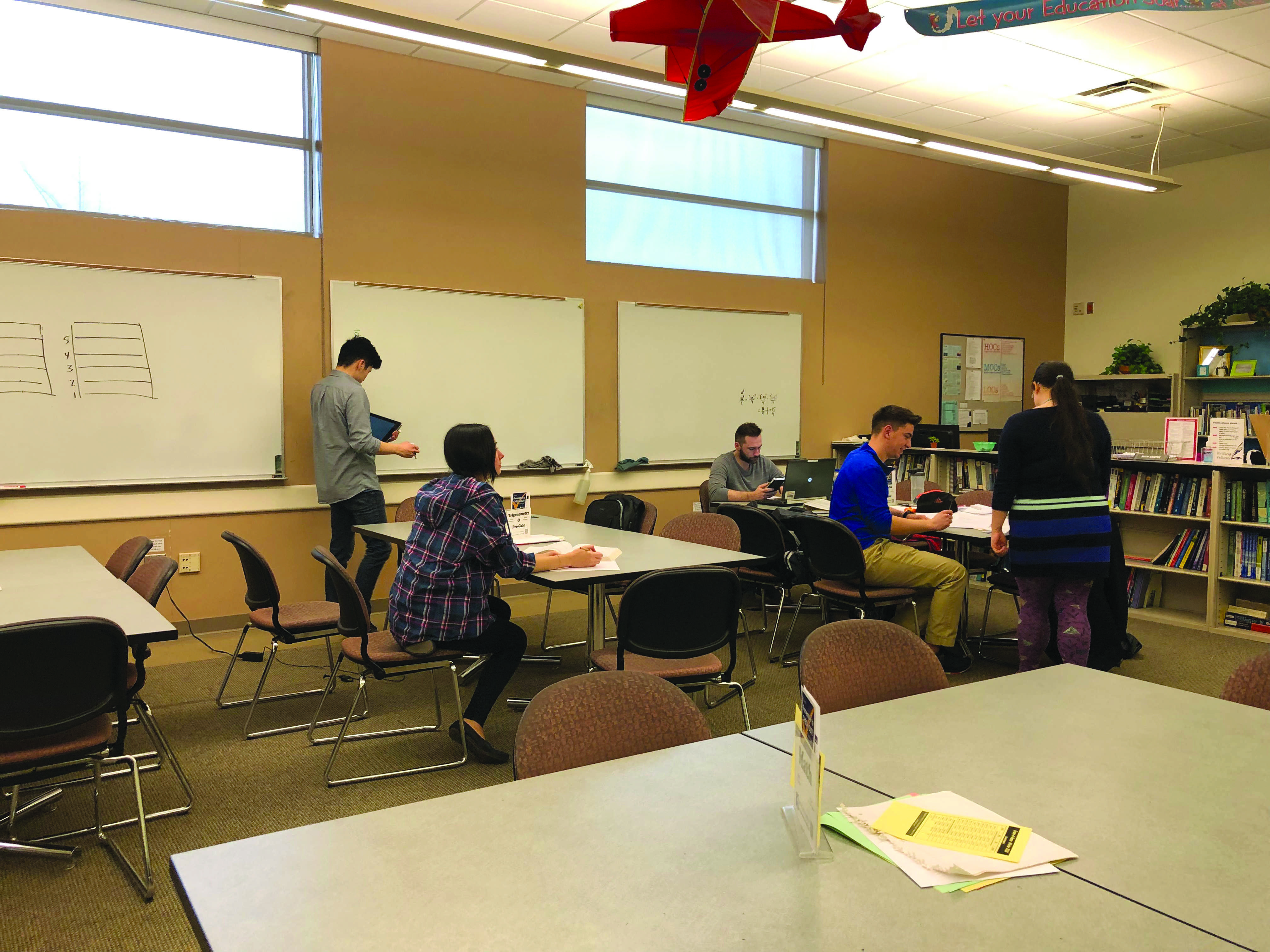 The Ocelot Spot made its debut in March inside the Bradner Library. Many students won a variety of items including gift cards, books and even a kindle fire. Free coffee and hot chocolate were provided, and several of Schoolcraft's Success Coaches were around to give tips for studying and class work.
Following the success of the first Ocelot Spot, the Learning Assistance Center (LAC) have committed to bring more Ocelot Spot to the students. The LAC set up two more Ocelot Spots April 10 in the Biomedical Technology Center and another later in Liberal Arts.
"(It) is strategically placing … a coffee spot where we can get a lot of students to inform them about our services," said Ryan Lemasters, Student Athlete Support System Coordinator.
Many students struggle in class at one point or another, and help is always available at Schoolcraft. There are specific tutoring hours at the LAC on schoolcraft. edu to allow students plenty of forethought before going into the office.
"(Students) may be studying in a way that they're not learning, so learning strategies on how to learn is a good starting point for students," said Melissa Schultz, Associate Dean of Retention and Student Success. Specialists within the LAC can provide students with information on how they can improve their grades. Students can also learn about how to manage test anxiety and how to read textbooks meaningfully, which may make or break a student.
The Ocelot Spot gives students a less stressful way to interact with student success coaches, especially get to know them to use these services when students need it. Questions always arise, and the LAC can give guidance and refer students to where they need to be.
The Ocelot Spot will be popping up at varying times during the spring, summer and fall semesters to discuss finals and withdrawal dates.
For more information, visit the LAC inside the Bradner Library or call 734-462-4436.