Tragic teen romance at night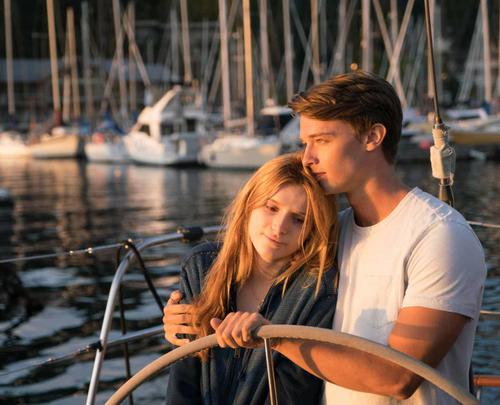 "Midnight Sun" geared toward young audience with cheesy 

clichés
By Alexandra Lachine, Arts and Entertainment Editor 
2/5 stars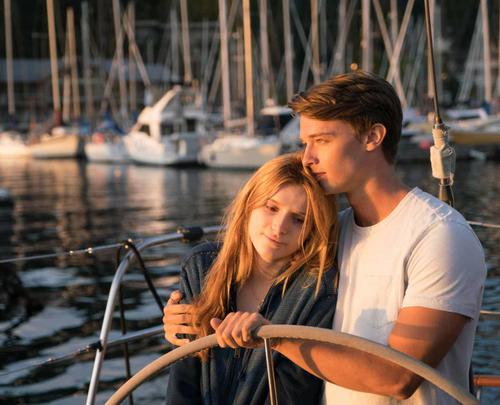 If Bella Thorne and Patrick Schwarzenegger are two things in director Scott Speer's "Midnight Sun," they are attractive and comically awkward.  
From the first few scenes, the film feels far more akin to a parody of a summer romance film than what it is supposed to be. The average moviegoer that isn't a girl in her early teens be forewarned, the absurdly awkward nature of this film may actually make you laugh and feel extremely uncomfortable at the same time. 
Katie Price (Bella Thorne) is a homebound teen suffering from a severe case of xeroderma pigmentosum (XP), a genetic disorder that makes her gravely allergic to sunlight. Her life is cautious and quiet with only her single father (Rob Riggle) and friend Morgan (Quinn Shepherd) for company. Her dad also happens to be a photographer with a dark room for his photos to develop in.  
Spoiler alert: his photos aren't the only thing that comes to develop in the darkness. 


Katie sets out one night to play her guitar at a nearby train station (this part feels unsettlingly cliché and Taylor Swift-y) when she meets Charlie (Patrick Schwarzenegger), the neighbor boy she pines after.  
Of course, Charlie is supposed to be the hot teen heartthrob, unrealistic boyfriend prototype that society still thinks every young woman is attracted to. He's a star swimmer and kind hearted, so the pair quickly develop their own brand of summer romance around Katie's disorder.
With another sappy metaphor like that of dad's photos, Katie tells Charlie, "I'm free at night," at which point middle school girls who are just learning about figurative language can simultaneously go "awe." Viewers wonder from the beginning if their love is doomed as Katie fears informing Charlie of the disorder so he does not see her as her disease. 
"Midnight Sun" truly isn't entirely awful for younger, perhaps less mature viewers, and the meaning behind it regarding finding love and developing as an individual despite the adversities in life is one that anyone can appreciate.
For the average person, it's clear that this romance wasn't meant for any audience. Some things should be kept in the dark, and it's safe to say this American adaptation of Japanese director Norihiro Koizumi's "Taiyo no uta" (2006) is one of them.