Easy breezy summer deserts
Layout by Chrissy Begle, Layout and Design Editor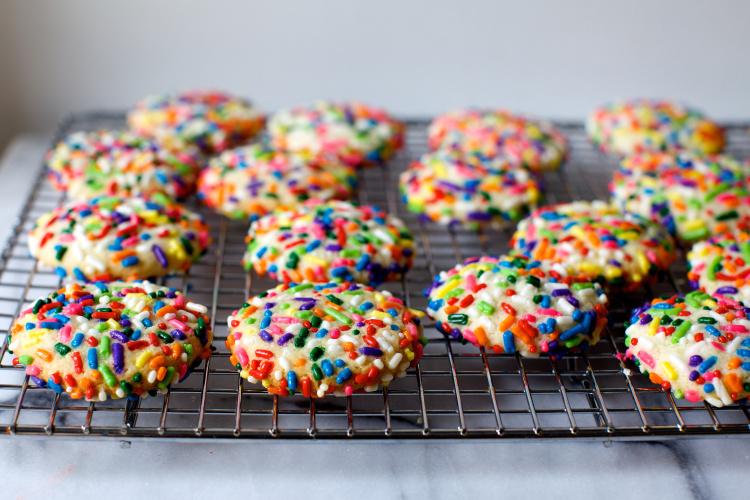 Confetti Cookies
(from SmittenKitchen.com)
https://smittenkitchen.com/2016/05/confetti-cookies/

Yields: 48 2.5" cookies

Ingredients:
   
   3 cups all-purpose flour
1 teaspoon baking powder
¼ teaspoon baking soda
¾ teaspoon fine sea or table salt
1 cup unsalted butter
¼ cup cream cheese
1¼ cups granulated sugar
1 large egg
2 teaspoons vanilla extract
1 cup holiday candy sprinkles

Directions:

Heat oven to 375°F.

Combine flour with first four ingredients and whisk to blend.

In a large bowl, beat cream cheese, butter and sugar until fluffy.

Add egg and vanilla extract to cream cheese bowl and blend again.

Add flour mixture and beat until flour just disappears.

Chill dough in the fridge for 20 minutes.

Scoop balls of dough with a cookie scoop. Roll in your hands until smooth.

Gently roll the dough balls in a bowl of sprinkles.

Transfer to parchment-lined baking sheets at least 2 inches apart.

Use the bottom of a drinking glass to evenly press down cookies until they are about ¼" to ½" tall.

Bake for 9 to 10 minutes until they look under-baked but lightly golden underneath.

Let sit on the baking sheet for a few minutes before transferring to cooling racks.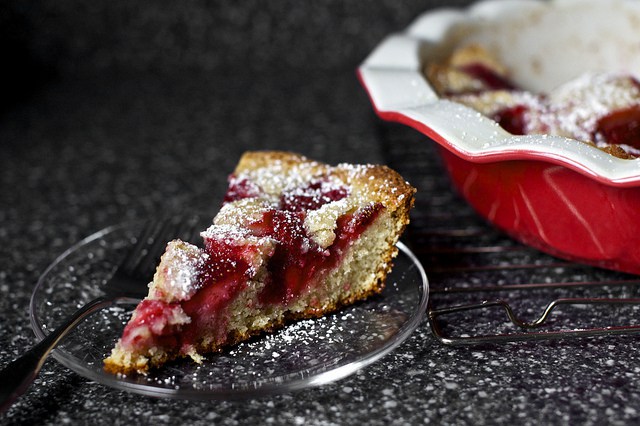 Strawberry Summer Cake
(from SmittenKitchen.com)
https://smittenkitchen.com/2011/05/strawberry-summer-cake/

Ingredients:

6 tablespoons unsalted butter, room temperature, plus extra for pie plate
1½ cups all-purpose flour
1½ teaspoons baking powder
½ teaspoon table salt
1 cup plus 2 tablespoons granulated sugar
1 large egg
½ cup milk
1 teaspoon vanilla extract
1 pound strawberries, hulled and halved

Directions:

Preheat oven to 350°F. Butter a 10 inch pie pan or a 9 or 10 inch springform or cake pan. The 10 inch would make a thinner cake than pictured.

Whisk flour or flours, baking powder and salt together in a small bowl.

In a larger bowl, beat butter and 1 cup sugar until pale and fluffy with an electric mixer, about 3 minutes. Mix in egg, milk and vanilla until just combined. Add dry mixture gradually, mixing until just smooth.

Pour into prepared pie plate.

Arrange strawberries, cut side down, on top of batter, as closely as possible in a single layer. Sprinkle remaining 2 tablespoons sugar over berries.

Bake cake for 10 minutes then reduce oven temperature to 325°F and bake cake until golden brown and a tester comes out free of wet batter, about 50 to 60 minutes.

Let cool in pan on a rack. Cut into wedges. Serve with lightly whipped cream.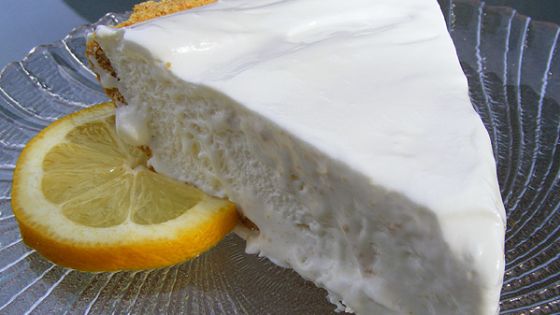 Frozen Lemonade Pie
(from GeniusKitchen.com)
http://www.geniuskitchen.com/recipe/frozen-lemonade-pie-362742

Ingredients:

1 14 oz. can sweetened condensed milk, chilled
1 6 oz. can frozen lemonade concentrate
12 oz. whipped topping, thawed
2 prepared graham cracker crusts

Directions:

Beat milk with a mixer.

Add lemonade directly from freezer and beat until very thick.

Fold in whipped topping slowly, keeping as much air in the mixture as possible.

Spoon into crusts and freeze at least 2 hours.

Remove from freezer 30 minutes prior to serving to allow the pie to thaw to a creamy state.