Mo Pop leaves concert-goers craving more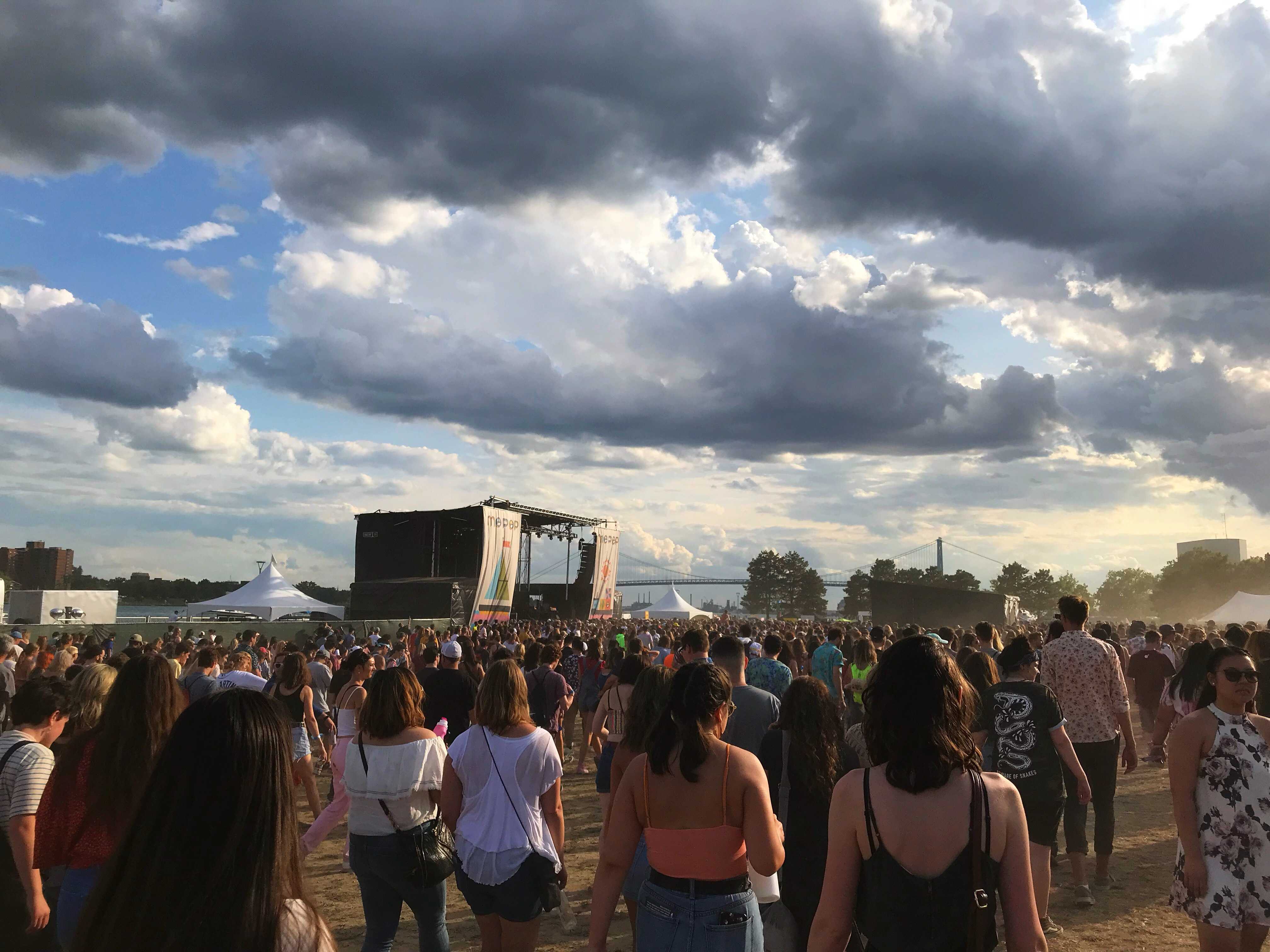 by Mikey Cebulski, Staff Writer
Tens of thousands of music aficionados gravitated to Detroit's West Riverfront Park on July 28 and 29 for the sixth annual Mo PoP indie music festival. The park provided the perfect backdrop to the city with a 20-acre green oasis overlooking the Detroit riverfront. Concert-goers of all ages expressed themselves in individualistic styles and bonded over their passion for alternative music.
The festival spanned over two days and provided attendees with the ultimate musical celebration experience from early afternoon into late evening. The sweltering heat and throngs of people did little to dissuade the passionate fervor of music lovers. A total of twenty-two acts took the stage over the course of the weekend.
In an attempt to mirror the array of individualistic personality and style of each person, this year's festival musical-lineup was just as varied. There was a musical experience for all walks of life to experience together with artists such as R&B act Rex Orange County, Hip-Hop artist Vince Staples, Folk rock outfit Bon Iver and self-appointed "boyband" BROCKHAMPTON.
A major draw to Mo Pop is the opportunity to not only discover new music, or revisit old favorites, but to do it in a live setting. There is something about live music, living in that moment, with friends and strangers all bonding over every bass drop, over every chord or lyric that creates unique experiences and memories.
The free love atmosphere is only punctuated with instances of struggle when festival goers are forced to decide which artist they want to see the most, as the acts are speared between two stages. Though, the stages are close proximity to one another, the new addition of no overlapping artist set times, gave attendees the opportunity to experience more acts versus having to choose one artist over the other.
In addition to the music, the festival offered villages featuring Mo Arcade (a air-conditioned tent featuring original classic arcade games and local DJs, a craft bazaar (featuring a variety of handmade goods from talented artists, a food truck rally alley (featuring over 15 food trucks provided food for all taste buds and the shipyard (featuring restaurants with an enhanced eating and drinking experience for concert-goers).
Mo Pop continues to aid to the revitalization of Detroit by adding more life into the city's cultural atmosphere since relocating to this location a few years ago. It has an immense pull that wills people who are fans of alternative music of all genres. It is within the festival grounds that fans will brave the unpredictable Michigan summer weather, scorching heat, to frigid gusts of air, to create bonds, and memories that will forever be attached to songs, to different experiences. For that, it is invaluable. Mo Pop will be missed until July of 2019.