Back from recovery
Drake delivers one-year summary
by Marvin Poindexter, Arts & Entertainment Editor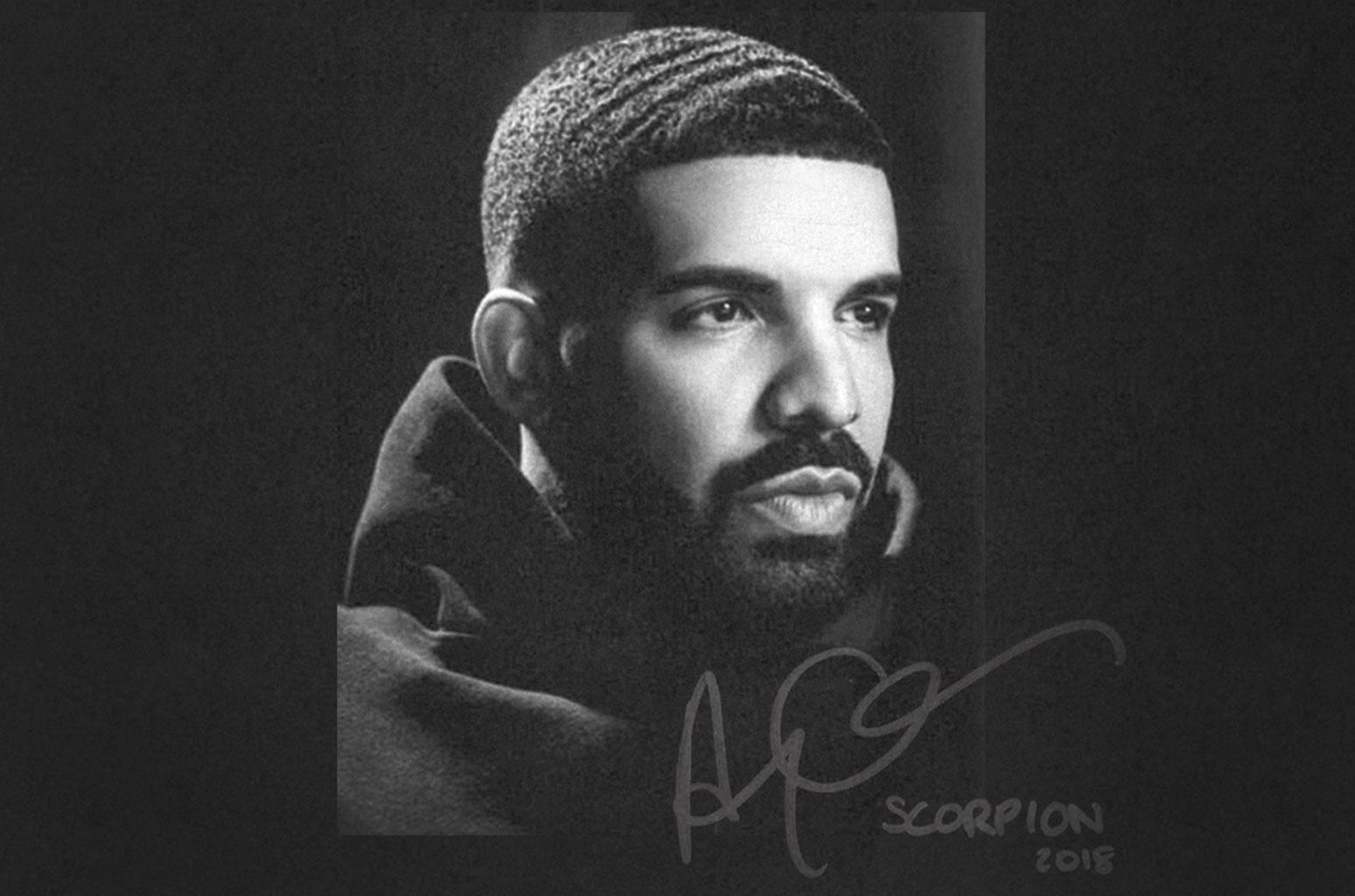 8/10
In 2017, on what he called a 22-track project a "playlist" of sorts titled "More Life," Drake made a statement on a song called "Do Not Disturb," revealing that he would be taking a break from music to focus more himself and well-being. "Taking summer off 'cause they tell me I need recovery." In the song, he also stated that he would come back in 2018 to essentially give a summary or report on how things went during his break period. "Maybe gettin' back to my regular life will humble me I'll be back in 2018 to give you the summary More Life."
It's been over a year and the Toronto rapper is back with his "summary" as promised in the form of his double sided fifth studio album "Scorpion." Leading up to the release, Drizzy released four singles, two of which were released in an EP titled "Scary Hours." The songs "God's Plan" and "Diplomatic Immunity" were on the EP. "God's Plan" (which went 7x platinum) made the album while "Diplomatic Immunity" did not. The other two singles "Nice For What" and "I'm Upset" appear on the album as well. All of these releases have kept Drake on the Billboard top 100 for 30 consecutive weeks.
"Scorpion" starts off with the intro track called "Survival." The track is essentially about Drake's experiences he's had throughout his career up until now. Experiences such as past beefs with artists such as Meek Mill and rap icon Sean Diddy Combs. Lines such as "I've had real Philly n***** try to write my endin" and "I've had scuffles with bad boys that wasn't pretendin" clearly state who Drake is talking about.
Right before the release of "Scorpion," Drake finds himself getting caught up in yet another beef with G.O.O.D Music's Pusha T. A moment that many could assume affected the content within the album. During the beef, there were a total of three diss tracks released. The track that ended the feud came from Pusha T, titled "The Story of Adidon." The feud ended because of its brutal cover art and lyrical content. In the venomous disses "A baby's involved it's deeper than rap" and " Deadbeat mothaf**** playin border patrol," Pusha-T infers that Drake is hiding a child along with the woman of whom he allegedly had the child with. With more lines in the song giving away the child's name, "Adonis is your son and he deserves more than an Adidas press run." "The Story of Adidon" clearly made an impact on Drizzy and his album. There are certain lyrics that are sprinkled throughout the project on tracks such as "Emotionless," where this can be interpreted as a response to Pusha's diss,"I wasn't hidin' my kid from the world…"I was hidin' the world from my kid."
Another track titled "March 14" gives more insight on Drake and his son. In this song, Drake goes deeper in-depth about his son and the relationship with the baby's mother, whose name is Sophie Brussaux. This track can also be treated as response to "The Story of Adidon" as well. According to Genius.com, "March 14" was also the date that Drake flew to Wyoming to meet Kanye West to help record his album Ye. It can also be assumed that "March 14" was the date that Drake found out Sophie was pregnant.
Diss tracks and baby mama drama aside, "Scorpion" still gives fans what they have been waiting so long for. What makes this album unlike any other project from Drake is the fact that "Scorpion" is a double album that is split into 12 tracks on each side, side A and side B. Side A is considered the all rap half of the album, while side B is the more R&B half of the album, which gives the more emotional side of Drizzy that fans know, love and are used to.
On side A, tracks such as "God's Plan," and "I'm Upset" make an appearance. Fans are also treated to a Jay-Z feature, on the song "Talk Up" on side A. Aside from Jay-Z being the feature on the track, it's what Hov said on the track the made it really stand out, making it have one of the most memorable lines from the album. On the track, Jay-Z not only talks about his experiences "running" the streets and the rap game, but also him being socially aware of what has happened in society and what has been happening, referencing the killing of deceased artist XXXTentacion, and George Zimmerman being a free man after the killing of Trayvon Martin. " Y'all killed X and let Zimmerman live, the streets is dead."
On side B, one of Drake's singles, "Nice for What" appears. Tracks such as "Summer Games," "Rachet Happy Birthday," "Blue Tint," and "In My Feelings" all stand out from this side of the album. In particular, "In My Feelings" stands out more than the rest because of how it's Drake's latest single off the album but is the cause of the infamous viral "In My Feelings" challenge.
Other Features that make an appearance on "Scorpion," consist of Future on "Blue Tint," Ty Dolla $ign on "After Dark," and the king of pop Michael Jackson appearing on "Don't Matter to Me." According to Billboard.com, the late king of pop managed to gain his 30th hot 100 top 10 thanks to Drizzy.
Side A of the album accomplishes what set it out to do by giving a soul-y feeling and giving fans the rap version of himself. Side B, however doesn't exactly feel like it accomplished its goal. When thinking of the R&B side of Drake, fans should be reminded of past songs such as, "Marvin's Room," "Just Hold On," "We're Going Home," "Keep the Family Close," and etc. The type of songs that essentially should bring up certain emotions, reminiscing past relationships and things to that degree.
Overall, "Scorpion" isn't Drake's best album, nor is it anywhere near his worst.