Renaissance Festival
39 Years of Tomfoolery
by Alexis Tucker, Managing Editor
The 39th annual Michigan Renaissance Festival has dazzled patrons in its 17-acre village with its weekend events since 1979. Located in Holly, Mich., this year features a 7 weekend event, which began with its traditional Royal Pet and Ale festival, with themes being Highland Fling, High Seas Adventure, Wonders of the World, Shamrocks and Shenanigans, Harvest Huzzah, Festival Friday and ending with Sweet Endings.
Each weekend has special events attached to it such as contests and competitions. Other events that cost extra include the Pig'N'Swig where you try samples of bacon with bourbon or whiskey, walk with a Hawk for fifteen minutes with the Hawk Walk, the 6 course meal Feast of Fantasy, and a Masque Ball.
Throughout the Festival, there are several hundred vendors that can be visited to see their craft from blacksmiths to seamstresses to candlemakers. Some of these vendors can actually be seen creating items while attendees peruse their collection of items for sale. During any of the weekends, patrons can watch the brave knights joust and ride people-powered rides.
The Renaissance festival annually restores the magic with its beautiful scenery and carefully-crafted ambiance, and there is a reason to visit each weekend with its unique attractions and themes. It is a must see in the Southeast Michigan area.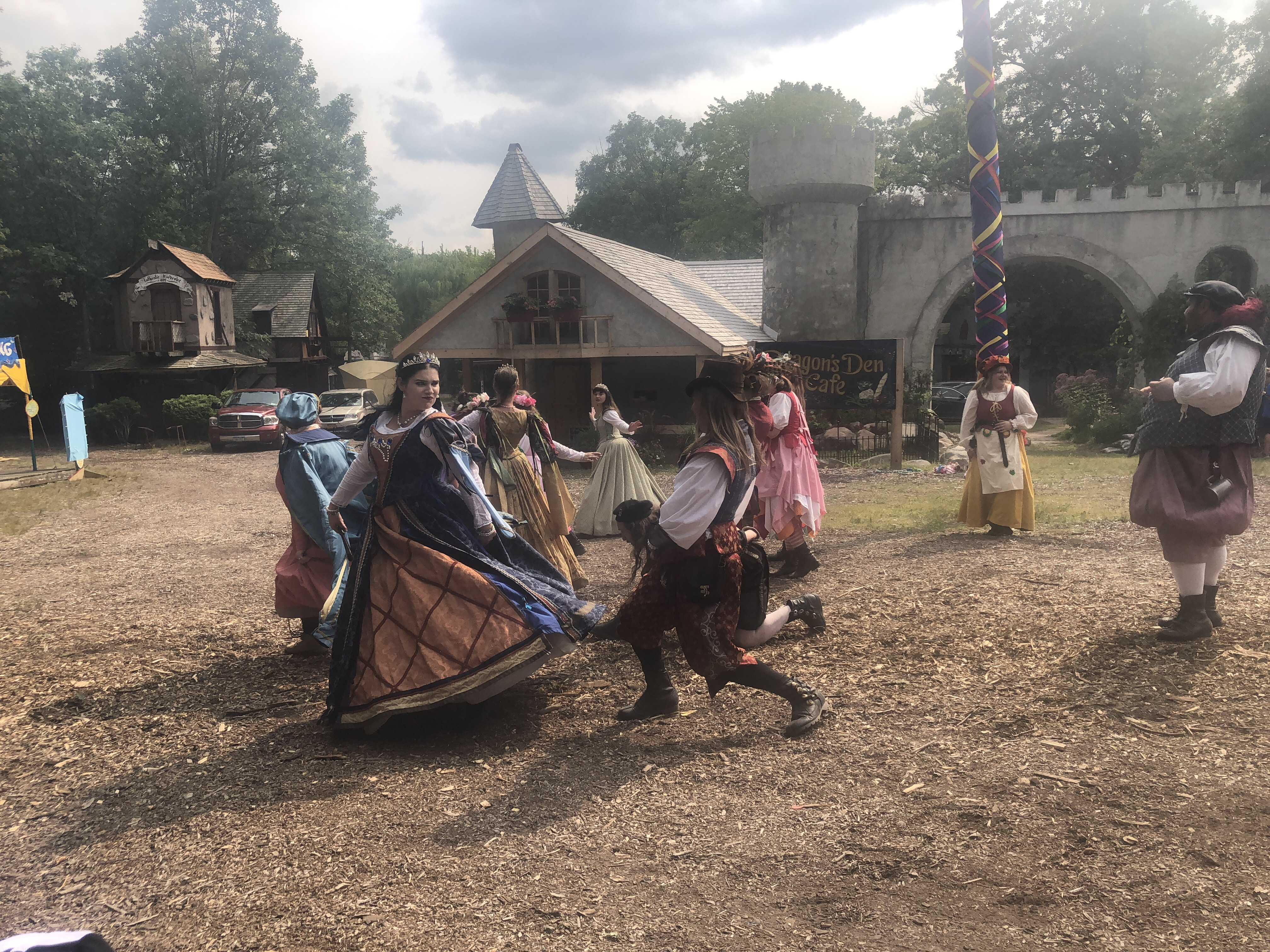 There is a dance routine by the maypole (the colorful pole in the back right) every hour, right in front of the entrance. Attendees of the Festival may take part in certain dances.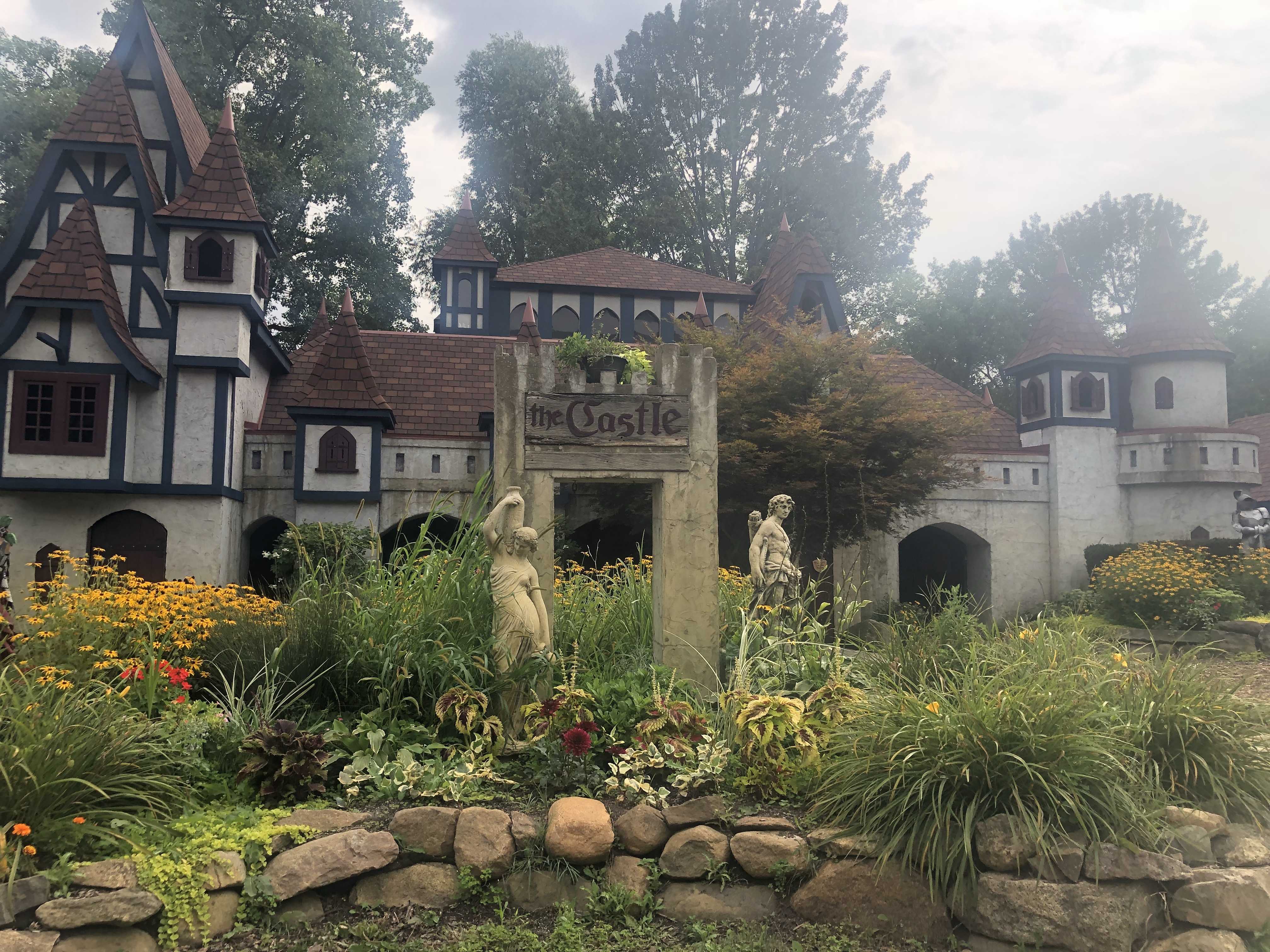 The Castle stands in the middle of the sprawling 17-acre village, and it being one of the main attractions to see. Inside, it is a small wooden hall with high-vaulted ceilings.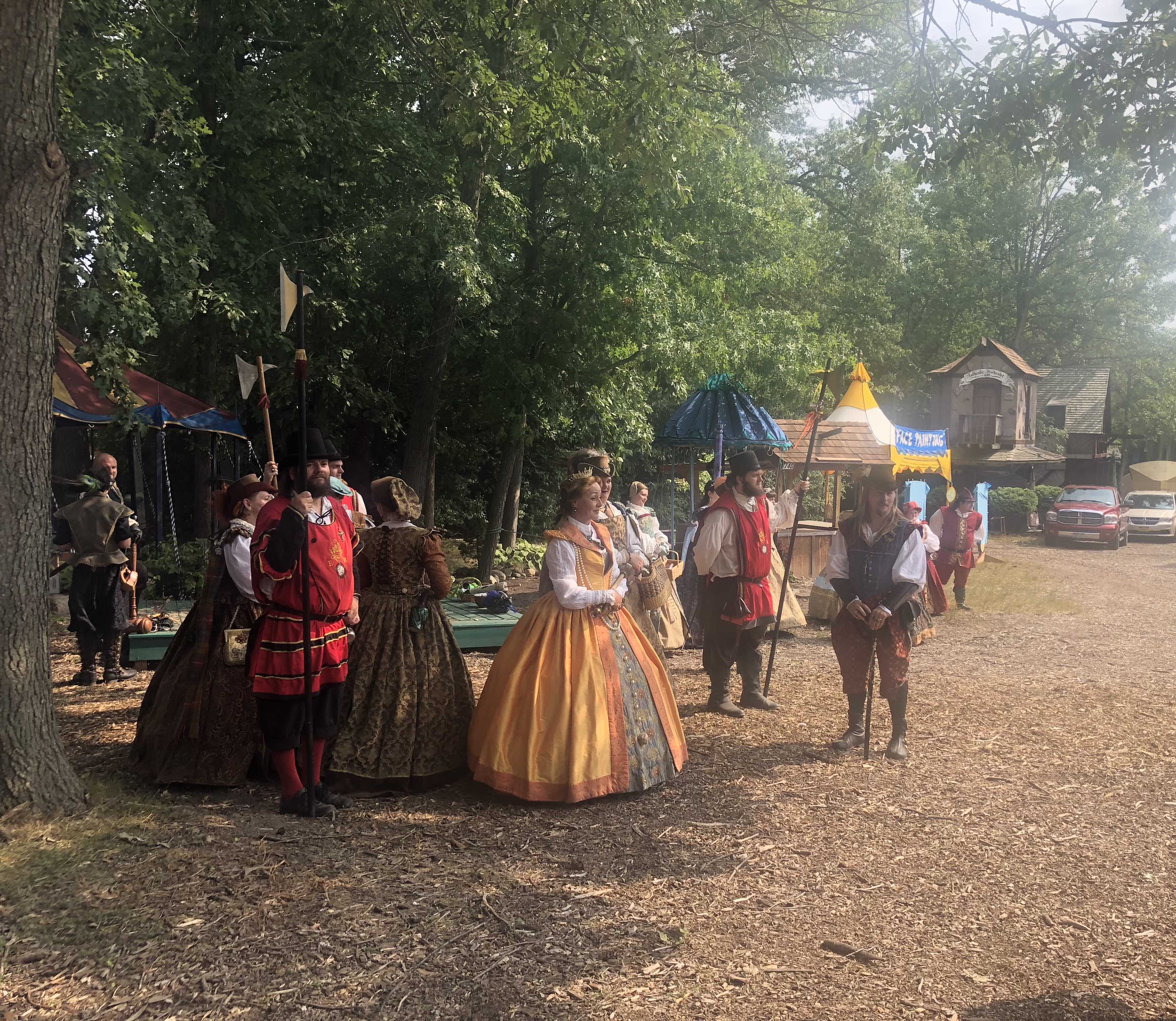 The Queen surrounded by her royal court walks the entirety of the festival from time-to-time, meeting her subjects. Here, she is watching one of the many dance routines.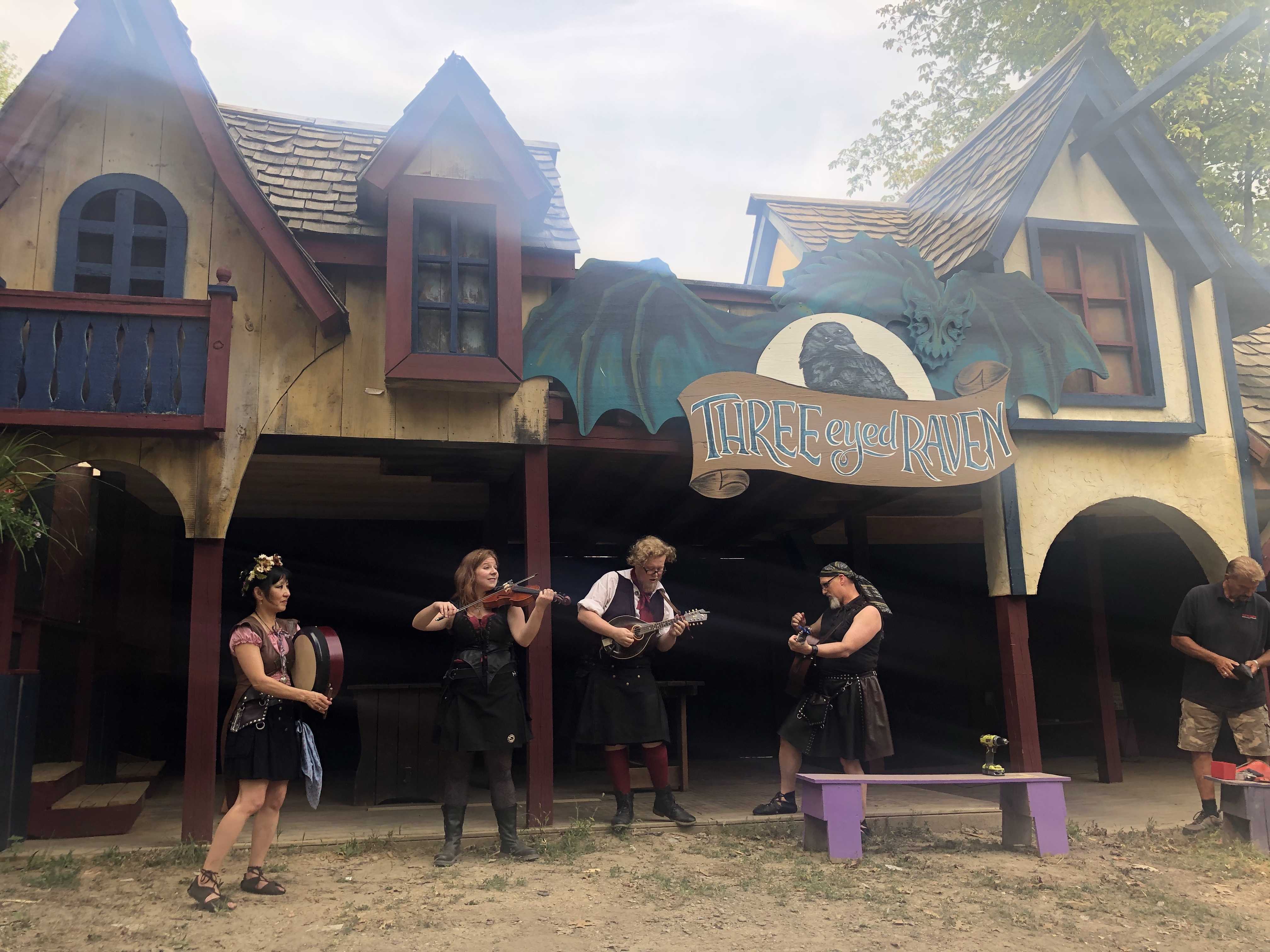 The Three-Eyed Raven Pub is a Game of Thrones inspired pub, equipped with an Iron Throne replica and a faceless men wall on the inside. Many bands play around the festival, creating a movie-like experience.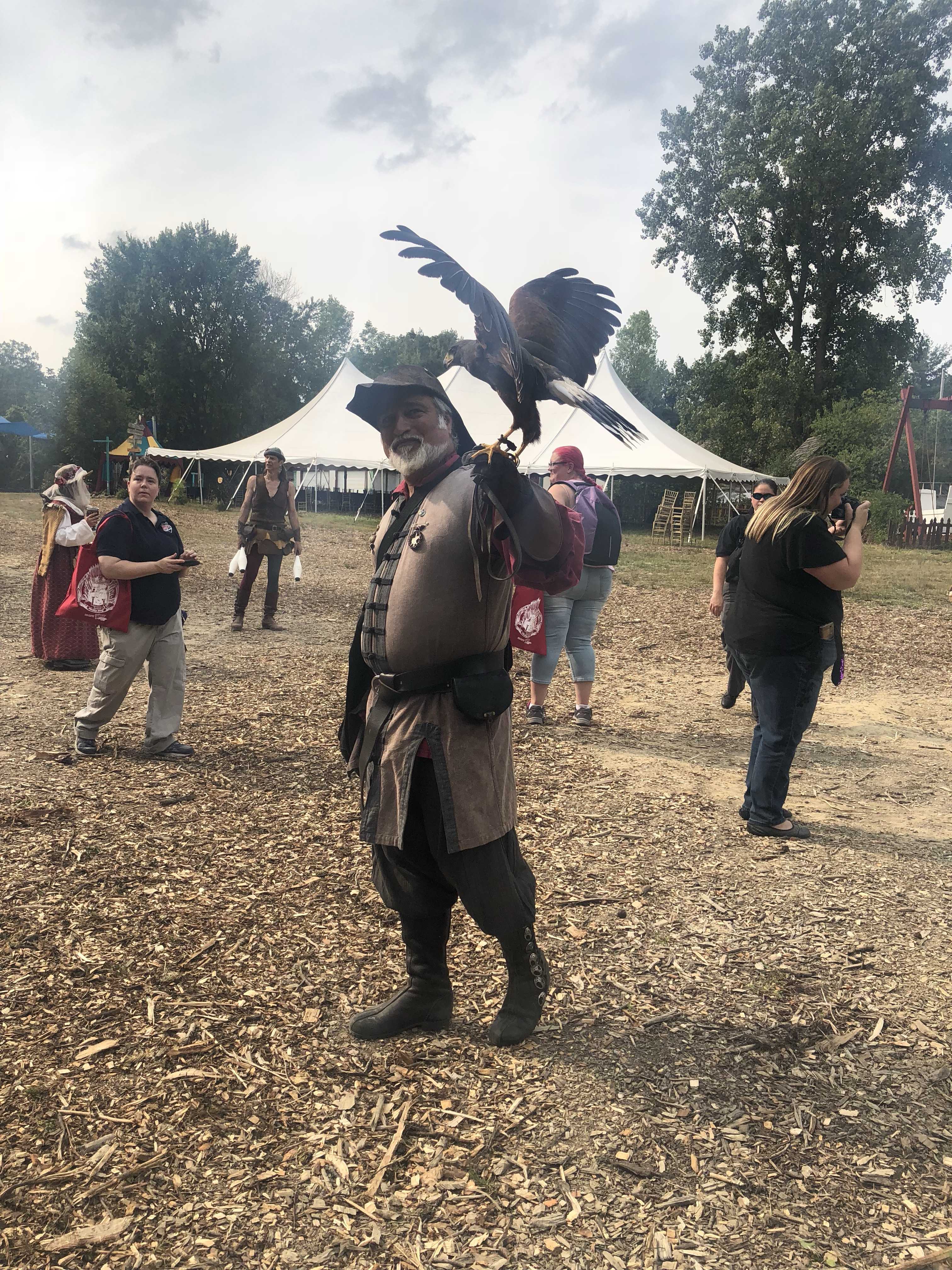 The Halk Walk is $50 a person, which people get to walk with this hawk for around 15 minutes, and when those 15 minutes are up, they get a cheese platter and beverages. There is a limit for 3-4 couples at a time.


Vendors fill these buildings to add to the experience, which patrons can buy handmade weapons, clothing, candles, and more.