Business Club plans for a new future
Scheduled events geared toward young professionals
by Josiah Thomas, Staff Writer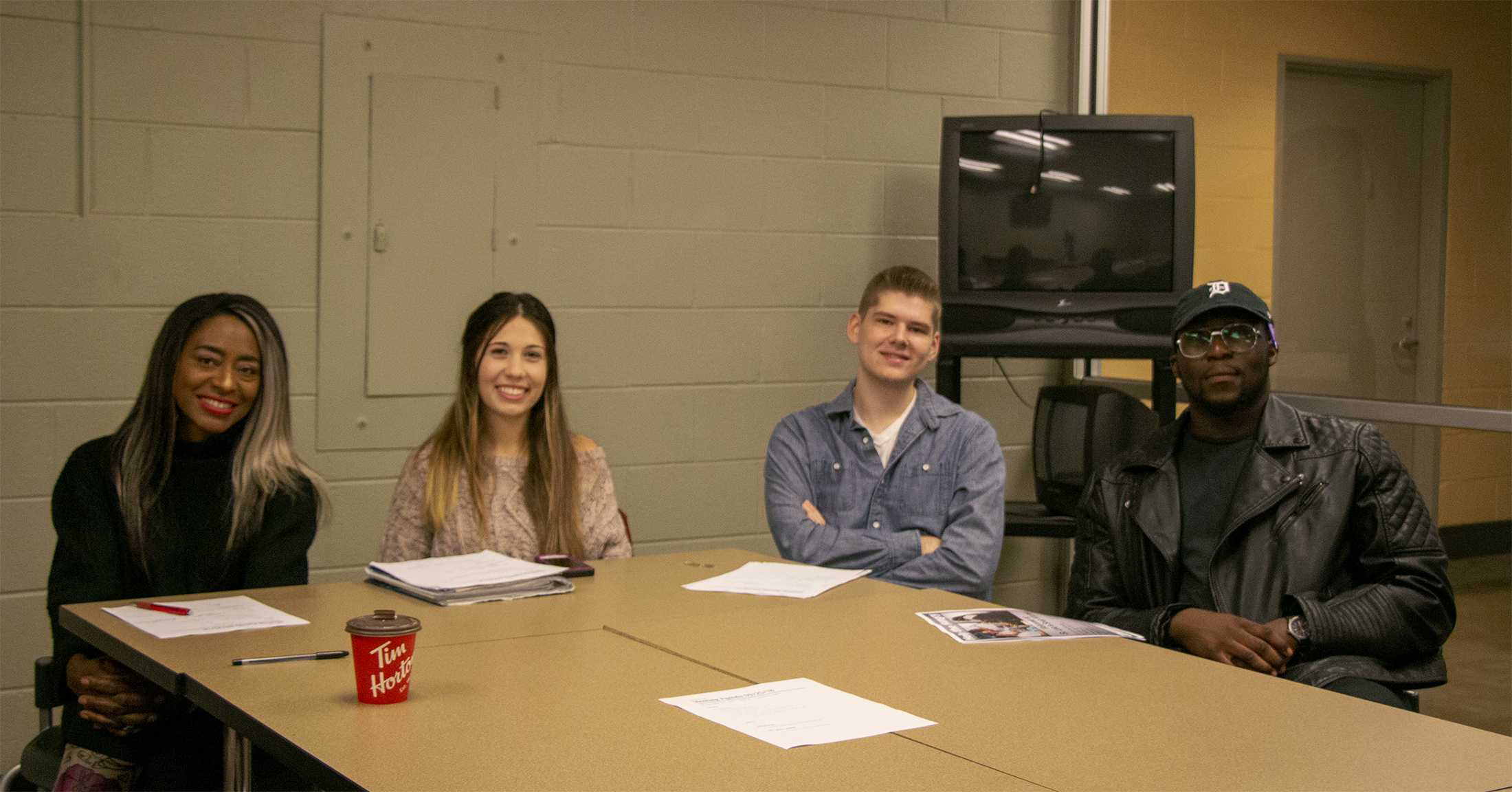 Under new leadership and in a collaborative environment where the leaders have a special interest in the young professional, the Schoolcraft Business Club are providing workshops and networking opportunities to all students.
The clubs mission is to further business education of members, introduce them to new and enjoyable experiences and develop vital skills for success in the business world.
"[Business Club is] a space for students who have ideas they want to see become reality, dreams they would love to see, events they would like to put on or be a part of," said Business Club President, Kristen Chase.
While the Business Club isn't always formal, there is some professionalism that is expected of members as well as collaboration.
With the help of Vice President Rob Donovic and Senior Advisor Catreese Qualls, the Business Club will offer students the resources and backing they need to accomplish these goals.
They are aiming for a cooperative environment where all members are invited to discuss any ideas they would love to see at Schoolcraft, developing something good out of it and seeing it come to life. Schoolcraft College has already done a lot to help the Business Club members meet these objectives. The club also offers resume workshops, leadership seminars and opportunities for networking with professionals who can help get started in a career.
In the upcoming months, the club has several events planned. Thrivent Financial is partnering with the club for their first event of the semester, "Start your Journey to Financial Freedom," a four-week course that started Oct. 2 and will run each Tuesday following from 11 a.m. to noon. The last course will end Oct. 23.
Each week will discuss key topics relating to finance. Week two's topic focuses on "Finding Money to Save," where attendees will discover how to set aside money for important things. Week three will address standard issues with Credit and Debit cards, and week four will cover "Budgeting and Communication."
On the fourth and final week of the workshop, an extra hour will be offered from 12 to 1 p.m. for an open forum offered to anyone who has specific questions on what to do in a given financial situation, and Thrivent will be prepared to give financial advice on dealing with it.
On Nov. 13 at 1 p.m., the Business Club will offer an event for Social Media Marketing. Anyone who may not know much about marketing but would like to see themselves owning a business one day can use the power of marketing and the accessibility of social media on phones to propel new marketing plans through social media.
Additionally, the Business Club leaders participate in off campus visits to network and learn more about the various businesses around Metro Detroit. Members attend high profiled events such as the Detroit Economic Club's luncheons and are given the opportunity to ask keynote speakers one-on-one questions, interact with them, develop a network with them, and have the chance to build up communication skills in whatever industry they want to enter.
This is a crucial way the club works with sustainable businesses in the area. Chase wants this club to be a pioneer in working with companies who dedicate themselves to being sustainable and helping the local community. That was the key reason why Thrivent was contacted for the workshops on campus. It is a business that works very closely in benefiting the communities they do business in.
Senior Advisor Catreese Qualls stated that there is an initiative now to connect across clubs here at Schoolcraft. "We're all stronger when we work together," said Qualls, who is excited to see all of the dynamic changes happening right now at Schoolcraft.
The result in mind is that clubs with fewer members will collaborate with other clubs toward common goals. She is hoping this effort will demonstrate the dynamics behind business, not in the traditional way that it's understood where people are far removed from people looking to start a career, but instead, in the way that the Business Club sees it. A place where anyone can come and learn to polish and learn soft skills and interpersonal skills needed to succeed.
"Stay determined. Stay hungry. Never let anyone tell you 'no.'" said Chase with a passionate tone. "No matter how oversaturated the market is, if you have something you want to do that is your passion, there will be room for you. Don't ever stop pushing yourself toward your dream."
The Business Club wants each and every single person to come out with a stronger sense of confidence in themselves and help to mature their confidence level.
"If you are unable to harness your confidence, then you aren't able to do much because you have to be confident, and confidence gives you the courage to be able to manifest those outward things that will go out into the world and the industry you want to succeed in," said Qualls.
Whenever anyone comes into the Business Club, the leaders will speak with the newcomers and based their interests and major, they will allow each person to have the opportunity to manage a project to help them grow as professionals.
Those students interested in becoming a member of the Business Club should stop by the meetings every Tuesday from 10:30 to 11:30 a.m. in Conference Room E in the Lower Waterman, VisTaTech Center.