Campus and Club Events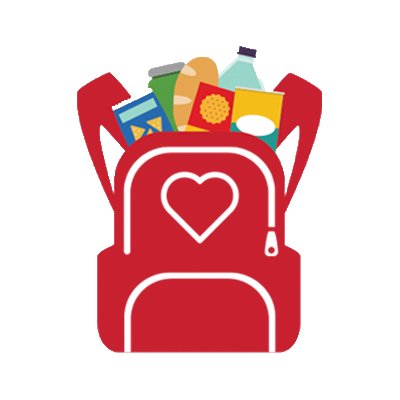 by Josiah Thomas, Campus Life Editor
For more information on Student Activities events contact (734) 462-4422 unless otherwise noted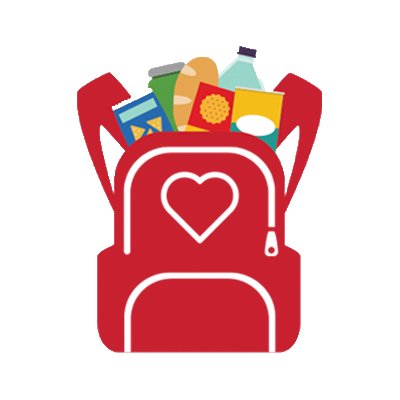 Donate to Blessings in a Backpack
Now Until Nov. 15
Student Activities Office, Lower Waterman
Help solve the problem of childhood hunger in Livonia Public Schools by donating non-perishable food items. Items include canned soup, granola bars, canned fruit and vegetables, crackers and more. Bring all donations to the Student Activities Office, Lower Level or contact 734-462-4421 for items to be picked up.
Start your Journey to Financial Freedom
Now to Oct. 23 at 11 a.m. to noon
Learn how to practice wise financial habits by joining the Business Club Speaker Series featuring Rick Hart of Thrivent Financial. Hart will be speaking about Budgeting and Communication in the final installment of the four-week series.Conference Room C, Lower Waterman of VisTaTech Center
Project Playhem Upcoming Tournaments
"Halo Master Chief Collection"
Oct. 10 at 10 a.m. to 2 p.m.
"Lethal League Blaze"
Oct. 24 at 2 p.m.
"My Hero Academia One's Justice Plus Ultra"
Oct. 26 at 2 p.m.
All tournaments will be take place in the Student Activities Center, Lower Level Waterman, VisTaTech Center.
Michigan Divided: A film by Bridge Magazine
Oct. 11 at 1 p.m. to 2:30 p.m.
Room 550 of VisTaTech Center
Free film screening of a documentary chronicling the lives of Michigan voters across the political spectrum, capturing a picture of our state's deeply divided culture but also building bridges between partisans through shared values.
Navratri Garba
Oct. 12 at 7 p.m. to midnight
Fee: $15 in advance, $20 at the door (No charge for children age five and under)
The Asian Student Association presents Navratri Garba on Oct. 12 from 7 p.m. until Midnight in the DiPonio Room of the VisTaTech Center. There will be live music provided by Samvad and an Indian catered dinner by Suvai. There will be prizes for the best dressed male and female and for best dancer. Vendors will be on hand for you to purchase clothes and jewelry. Tickets can be purchased in advanced from the Student Activities Office at 734-462-4422.
Making Strides of Detroit
Oct. 13 at 8 a.m.
Hart Plaza, Detroit, MI
Join the Nursing Student Nurse Association in the fight against breast cancer by coming together in a noncompetitive three to five-mile walk, where people come together to make a difference for anyone who has been affected by breast cancer. Presented by the Kroger Company of Michigan. For a team invite, email [email protected]
Pageturners Movie Showing: "Annie Leibovitz: Life Through a Lens"
Oct. 18 at 1:15 to 2:45 p.m.
Room 530 of the Forum
The Pageturners Book Club will be watching the PBS documentary "Annie Leibovitz: Life Through a Lens" before the panel discussion on Oct. 25 at 1:30 p.m., as well as a book discussion for "On Photography" Oct. 30 at 1:30 p.m. For more information, contact 734-462-7191.
Let's Naacho! Bollywood Dance Competition
Oct. 20 at 4 to 9 p.m.
Tickets are $10 in advance and $12 at the door.
Northville High School
Join us for the Let's Naacho! Bollywood Dance Competition sponsored by the Schoolcraft College Asian Students Association and Taj Cottage. The event will take place at Northville High School. All proceeds will support the Schoolcraft Student Food Pantry. Food will be available to purchase at the event. For more information, contact Anna Maheshwari at 734-462-7188.
St. Leo's Soup Kitchen
Oct. 27 at 8 a.m. to 1 p.m.
St. Leo's Soup Kitchen, Detroit, Michigan
Come and join Phi Theta Kappa: Omicron Iota chapter for a chance to help the hungry by volunteering at St. Leo's Soup Kitchen in Detroit. Phi Theta Kappa members earn a ¼ star per hour for attending. Meet at the Student Activities Office at 8 a.m. to carpool.
Día de los Muertos Ghost Supper
Oct. 31 at 1 to 2:20 p.m.
Room 475 of Liberal Arts
Join the Native American Club and Professor Ditouras, Schaumann and Roney-Hays for a movie showing of "Food for the Ancestors," an exploration of the history and cuisine surrounding the Days of the Dead, Mexican traditions and ancient ways of life. Bring a dish to pass and a photo to display.
Cornhusk Doll Workshop
Nov. 7 from 4 to 5 p.m.
Room 130 of Liberal Arts
Learn how to make cornhusk dolls with the Native American Club. Materials to make the cornhusk dolls are provided, but feel free to bring additional items. The event is led by Chelsea Bridges, member of the Sault Ste. Marie Band of Chippewa Indians and Historical Presenter at The Henry Ford.