Grand experience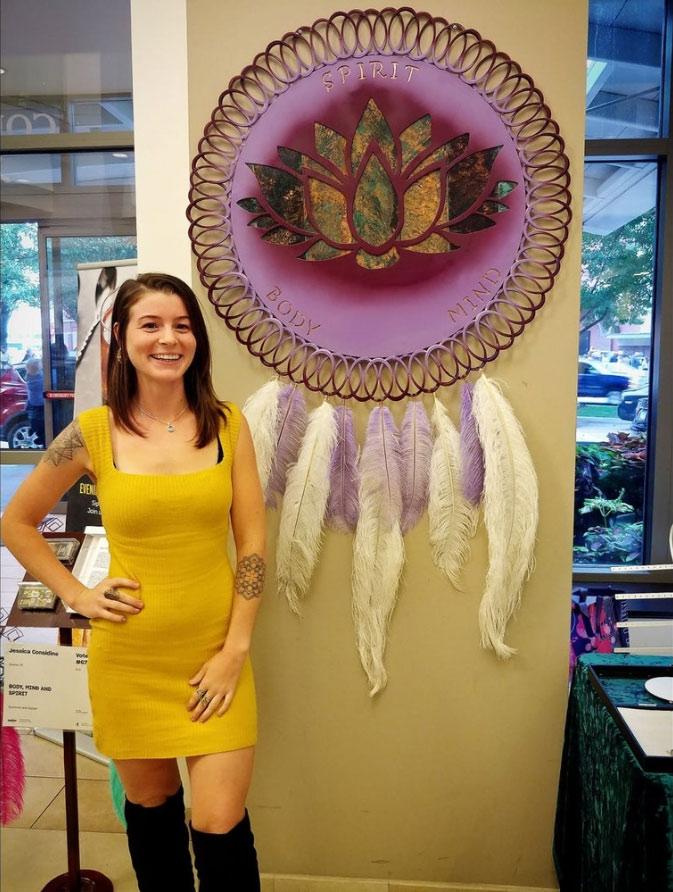 Welding sculpture students' artwork displayed in ArtPrize 
by Alexis Tucker, 
Managing Editor
Four Schoolcraft welding department students and one professor created metal sculptures to submit for the ArtPrize 10 competition in Grand Rapids this past month. ArtPrize is an international art contest held every year in the fall, and it lasts 19 days with hundreds of thousands of dollars awarded in prizes. Its free and open to the public. Art from around the world pops up in every inch of downtown in over 160 venues—museums, galleries, bars, restaurants, theaters, hotels, public parks, lobbies, buildings, walls, bridges, laundromats, and auto body shops.
There are two large $200,000 prizes given out, one based on public vote and the other awarded by a group of art critics. Over 1,200 entries were displayed around the city of Grand Rapids.


These welding students spent a varying amount of time creating the sculptures with some taking a few semesters to complete, and before students could create these, it was necessary for them to learn how to MIG (Metal Inert Gas) or TIG (Tungsten Inert Gas) weld, use metal fabrication equipment and use powder equipment and grinders. MIG welding works by using a continuously feeding spool of wire that burns, melts and fuses both pieces of metal together while TIG welding is more commonly used for thinner materials. Their experience came from the Welding: Sculpture Skills certificate program, which comprises of a total of 19 credits.
"I am so proud of my students," said Welding Professor Melissa Machnee. "They have all challenged themselves outside of their comfort zone and have made an amazing display of art."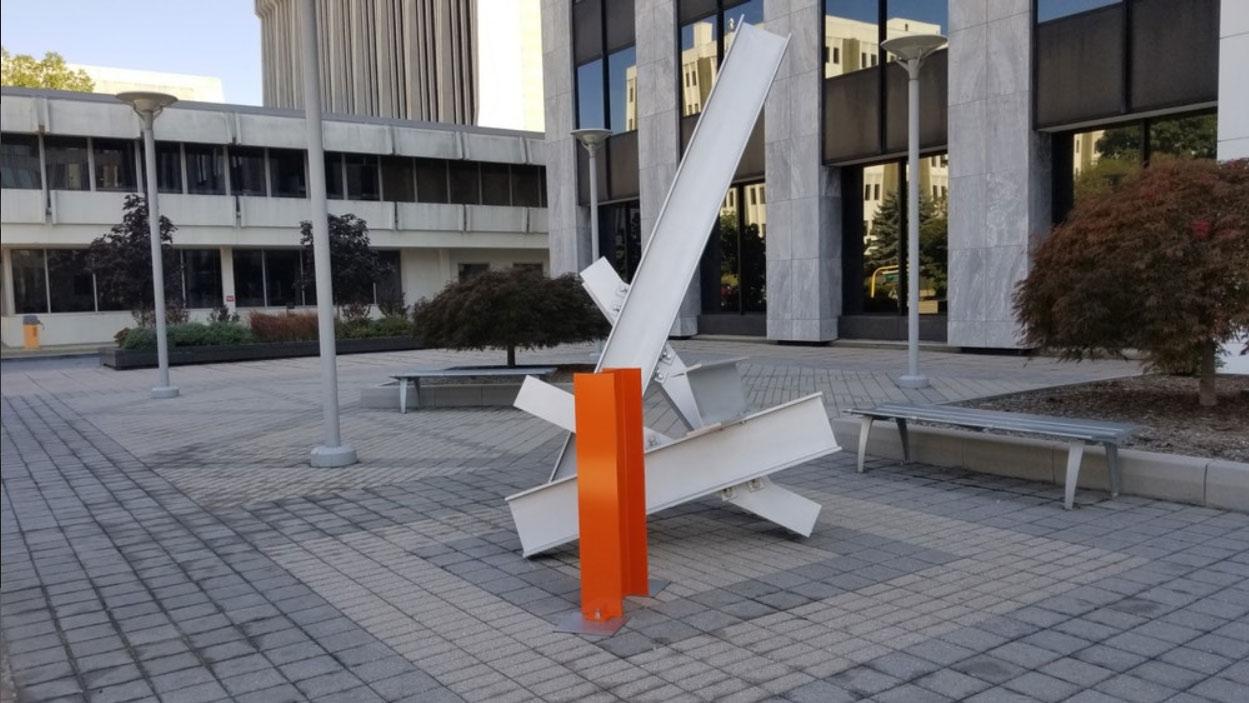 Students Jessica Considine , Michael McClintock, Dennis Cook and Marilyn Strandt along with Professor Machnee all participated and created beautiful works of art featured at ArtPrize 10. Considine's work of art called "Body, Mind and Spirit" was displayed in the Marriott Courtyard in downtown Grand Rapids, and Cook's "Who invited you???" was displayed in Ottawa Ave. Plaza. Machnee's "Empress", Strandt's "Set your Goals on Fire" and McClintock's "Rogue Wave" was displayed in the Gerald R. Ford Federal Courthouse Lawn.
"Body, Mind and Spirit" is a culmination of several spiritual ideologies such as buddhism, hinduism as well as Native American and Egyptian imageries with the piece being a dreamcatcher that incorporates those elements. It uses aluminum, copper, stainless steel and cruelty-free ostrich feathers that have been masterfully crafted to create the finished piece.
"My Art Prize sculpture is the biggest mandala/dreamcatcher I have ever built," said Considine, Joining Technology major. "The sculpture is an integration of my spirituality, faith, and self-awareness."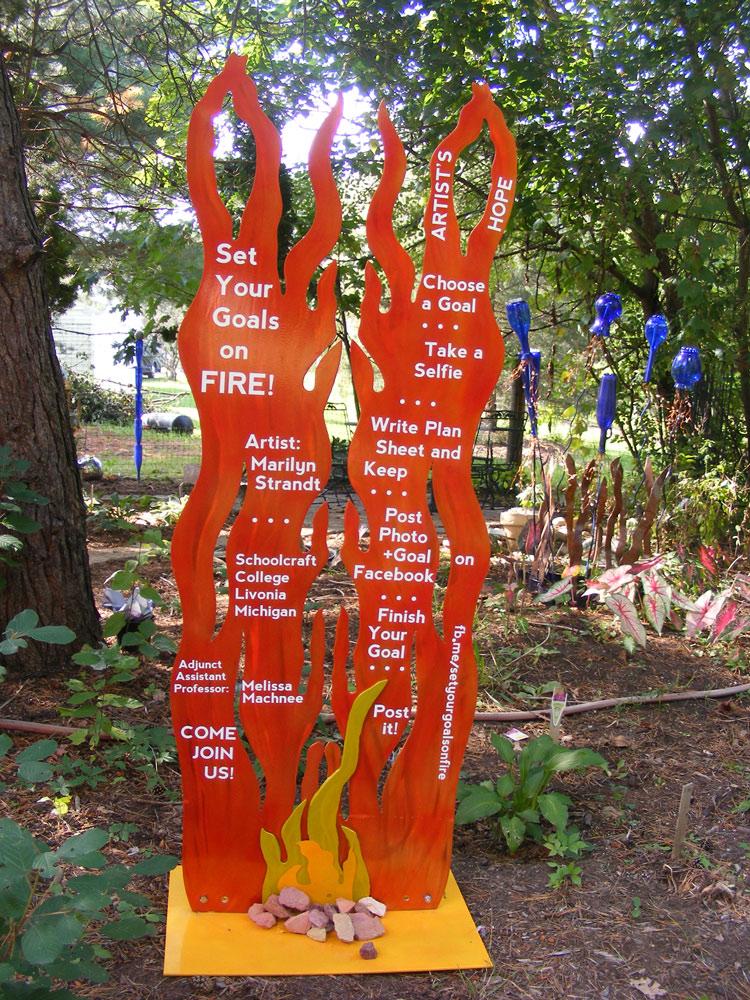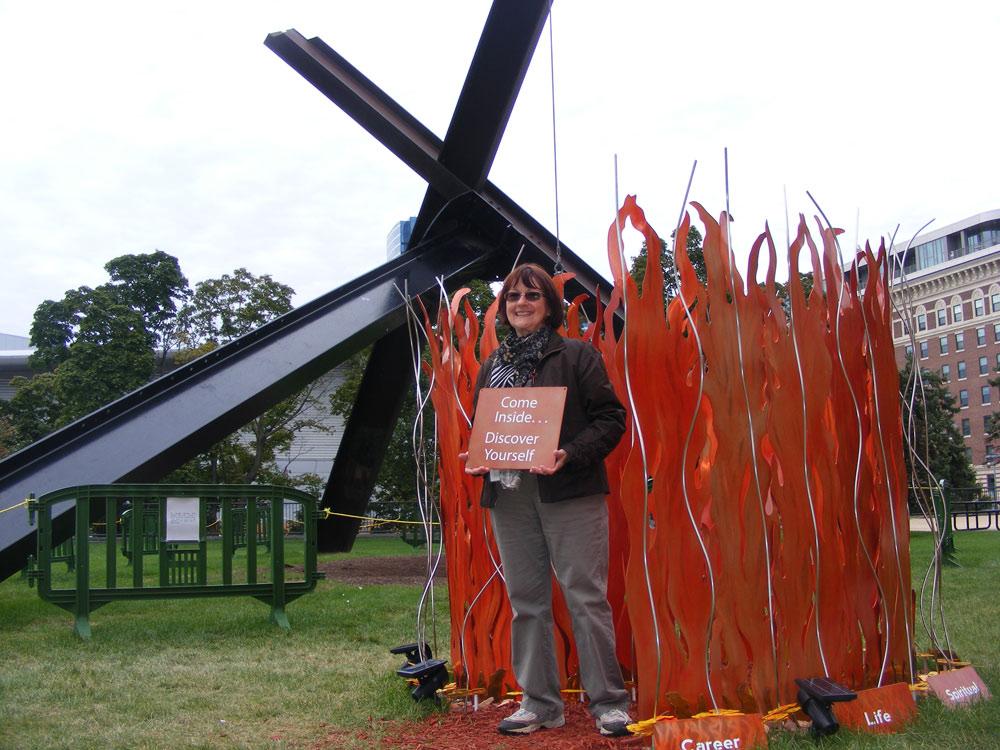 Marilyn Strandt's work embodies the way goals and success comes from within, and it stands to remind people of their personal goals whether it's educational, savings or any other goals. It is a working sculpture where people can take pictures inside the flames with their goals in hand. There are metal keys for people to initial and leave behind a piece of themselves with the sculpture to remind them of their goals. The sculpture took around 5 months to complete.
"The whole purpose of this sculpture is to motivate people what they want out of life," said Welding Sculpture student Marilyn Strandt. "If they want change, I'm going to say to them the fastest way to get change is a dated goal with a plan."
"Set your Goals on Fire" will be a permanent installation on campus, possibly taking the place of "Never Underestimate a Woman's Warmth", also Strandt's work, stationed outside of McDowell. In addition to "Set your Goals on Fire", there will be 6 new sculptures on campus with another one being Strandt's "Wings", which is a sculpture representing Schoolcraft being the "wind" beneath students "wings".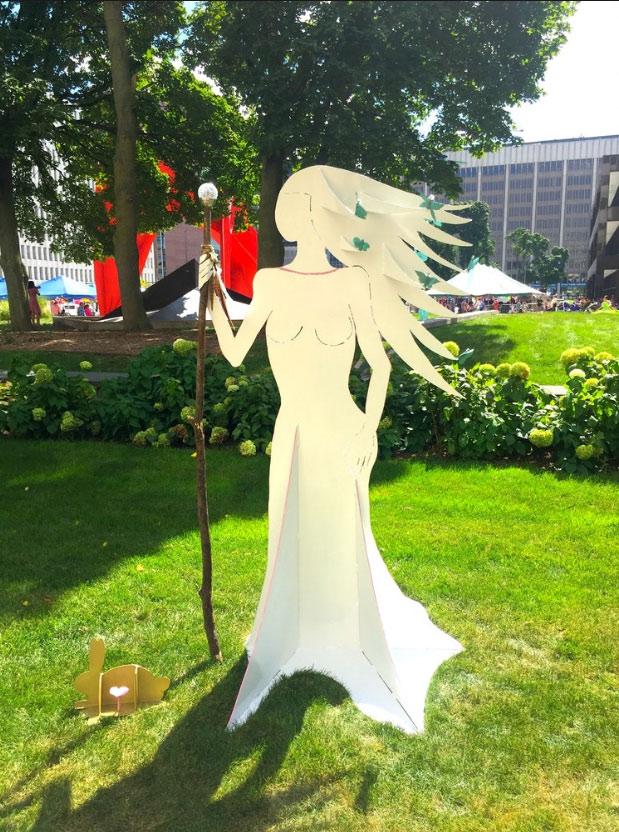 Despite not being finalists in the competition, the art will stay on campus to remind the welding students efforts.