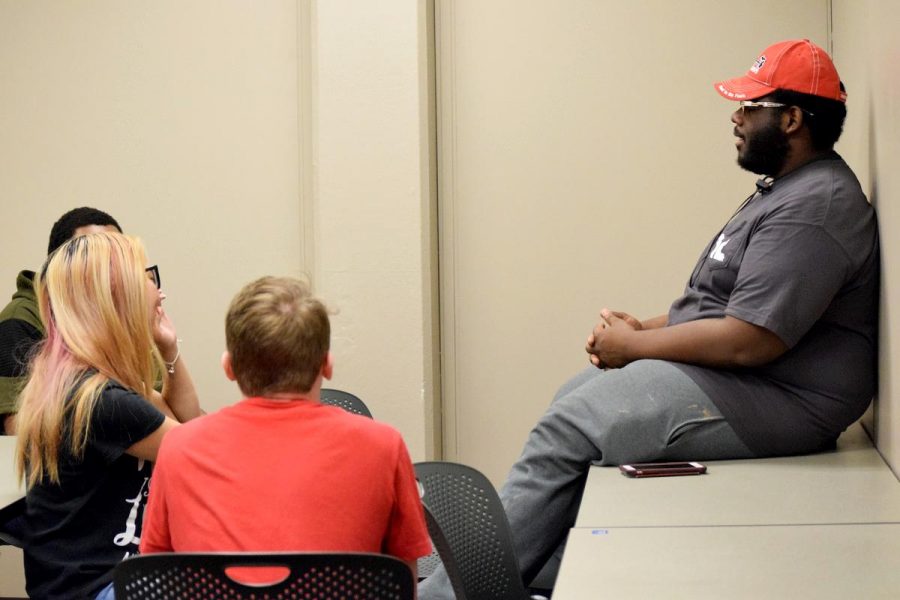 Mountain Movers seeks to help struggling students
by Christopher Falkiewicz, Staff Writer
Therapy, for many, can be hectic and drawn out. There are times when someone just needs a place to release what they have built up inside. This is where Mountain Movers, a club on campus, may be what someone needs to talk to someone and listen to others.
Mountain Movers was founded by student Joshua Walker. The club holds meetings every Tuesday from 2 to 3 p.m. in the Lower Waterman, VisTaTech Center. With the help from Vice President Bobby Schutter, the club's main focus is on helping people with problems they may have such as dealing with depression and anxiety.
"Anything that can help students, that's what we want to do," said Mountain Movers President Joshua Walker. Walker's leadership is visible on campus and if students are in need someone to talk to Walker doesn't hesitate to help. "I am typically here Monday through Friday, so don't be afraid to ask if Josh is here. Help is never that far away."
Mountain Movers was founded in 2017 because of Walker's promise to his late father to fight his own depression. This led to him wanting to help others with depression or mental illness as well. The name "Mountain Movers" was formed from when Walker came across a verse in his bible that had said, "If you have faith as small as a mustard seed you will be able to move a mountain."
Students who are interested in joining Mountain Movers can join by going to the Student Activities Office filling out a member application form. Walker believes that anyone has the ability to do anything that they put their mind to and holds that as his most important belief in the club, such as ambition, consistency and motivation as a few core values.
Mountain Movers plans to have outreach events on campus in the near future such as bringing in guest speakers to talk about disorders as well as having booths for different topics like mental health, suicide and depression.
For more information on Mountain Movers, call the Student Activities Office at 734-462-4422.