Blessings in a Backpack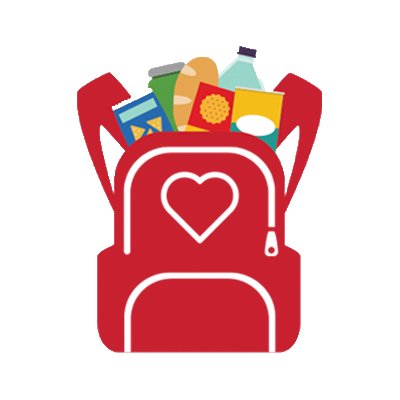 Phi Theta Kappa assists children in Livonia community
By Chantele Fox, Staff Writer
The Omicron Iota Chapter of Phi Theta Kappa has partnered with the Blessings in a Backpack Program and Livonia Public Schools in collecting non-perishable food items now until Nov. 15, focusing on the issue of childhood hunger and families who are experiencing food insecurity. Such items can include: canned soups, granola bars, canned fruit, crackers, canned ravioli or spaghetti, macaroni and cheese boxes, etc. Phi Theta Kappa will proceed to help fill backpacks at the designated elementary school within the Livonia School District Nov. 27. The location is to be determined and more information will be provided as the date grows near. This event is open to all students. Faculty, staff and Phi Theta Kappa welcomes anyone who would like to be involved. All donations may be delivered to the Student Activities Office located in Lower Waterman, VisTaTech Center.
Each week, Blessings in a Backpack volunteers fill backpacks with enough non-perishable food items to last the duration of a weekend. These backpacks are then distributed to children participating in the program within the Livonia Public School District. For those children who depend on school meals as their source of food throughout the week, being provided with food for the weekend is truly a blessing.
Breakfast is known to be the most important meal of the day. Studies have shown that eating breakfast push-starts the body's metabolism for the entire day and provides the body with higher levels of energy, increasing concentration and memory. Further, those individuals who eat breakfast tend to maintain a healthier weight, live a healthier lifestyle, and have decreased risk of heart disease, obesity and diabetes. Children are involved in daily activities, which require a high level of physical, mental and emotional energy. When breakfast is omitted from their diet, a child will become restless, tired, display signs of irritability, and begin to act out.
While the deficiency of breakfast reflects these behaviors, what happens if more than one meal per day is removed from a daily diet and how can we help? In the United States alone, 1 in 5 children are considered to be food insecure. Food insecurity occurs when there is a lack of access to food. According to Feeding America, 84 percent of families report that they are only able to purchase cheap food rather than the healthier foods. For more information pertaining to childhood hunger, please visit www.feedingamerica.org.
"Omicron Iota of Phi Theta Kappa is partnering with Blessings in a Backpack to ensure that no child goes hungry," said Catreese Qualls, Vice President of Communications for Phi Theta Kappa. "Please help us create a healthy learning environment by donating any non-perishable food items. Please spend some time thinking of items sitting in your cabinet or simply adding something to your next grocery list, and then bring those items to the Student Activities Office. Anything will help us reach our common goal of helping those children in need."
For more information pertaining to Blessings in a Backpack or how to get involved on campus, contact the Student Activities Office at 734-462-4422.