On The Prowl
by Marvin Poindexter, Arts & Entertainment Editor
Think/A Tribute to The Queen of Soul, Aretha Franklin
Charles H. Wright Museum of African American History
315 E Warren Ave, Detroit, Mich.
Now to Jan 21, 2019
Tue.to Sat. 9 a.m. to 5 p.m. Sun. 1 p.m. to 5 p.m.
Dig Deeper into the life of the queen of soul, Aretha Franklin and the city she called home. Travel through an exhibit filled with monumental achievements, that set the bar, for not only today's artists but future artists as well.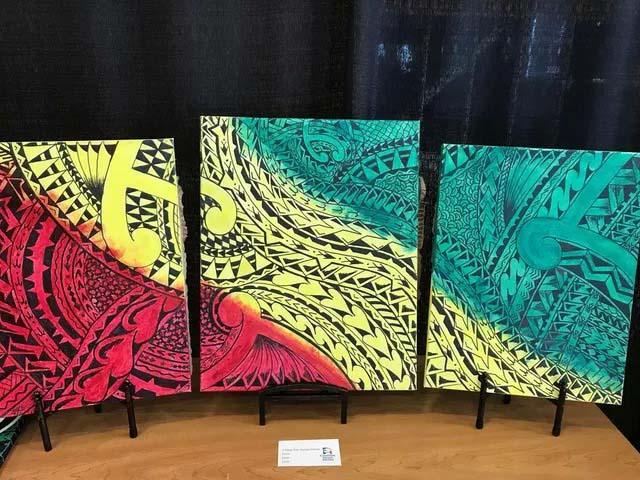 Our Town Art Show
The Community House
380 S. Bates, Birmingham, Mich.
Nov. 2 to 3
10 a.m. to 8 p.m.
The Community House presents their 33rd annual Our Town Art show and sale. A show that is media and juried based, filled with over 375 pieces of art from more than 150 Michigan artists. This event provides a forum for artists to display and sell their work. Paintings, sculptures, glasswork, jewelry, and more will all be available for puchase.  A percentage of proceeds from this event will benefit The Community House and their programs and services.
Divine Child Holiday Boutique
Divine Child Elementary School
25001 Herbert Weier Drive, Dearborn, Mich.
Nov. 3
9 a.m.to 4 p.m.
313-562-1090
Admission Fees: $3
Start your holiday shopping off right! Come to Divine Child Elementary School for the 42nd Annual Shopping Boutique. More than 100 crafters and artisans will be in attendance, selling a collective mix of fine arts and hobby crafts. This collection will feature a mix of home decor, handmade accessories, woodworked toys, paper goods and hand sewn quilted items. Attendees will be able to enter raffles and enjoy a bake sell filled with homemade goods.
Avant Garde Hair Show
Zuccaro's Banquet Center
46601 Gratiot Ave, Chesterfield, Mich. 48051
Nov. 4
3 p.m.
586-604-3037
Admission Fee: $55 each, or $450 for a table of 10
A Beautiful Me is hosting the eighth annual extreme artistic hair show and FUNdraiser. A red-carpet event that showcases extreme and unique hair creations, designed by Michigan hair stylists. Each hairstyle will be showcased through "everyday" women models walking a runway.
Models will range differently in age, weight, ethnicity, and exuding confidence. All proceeds from this family-friendly event provide local third through 12th-grade girls the opportunity to attend A Beautiful Me's original and interactive self-esteem workshops.
Hollywood Nights- 24 Hour Movie Marathon
Emagine Theatre Novi
44425 W. 12 Mile Road, Novi, Mich.
Nov. 9 to 10
10:00 a.m.
248-530-3002
Emagine Theatre and Children's Leukemia Foundation (CLF) of Michigan are hosting their 19th annual Hollywood Nights 24-hour movie marathon. This fundraising event is for all film enthusiasts and supporters of CLF. Enjoy a great movie while raising money and awareness of leukemia for children and adults.
PVMF Annual Gala: Play Ball
The Henry Ford
20900 Oakwood Blvd, Dearborn, Mich. 48124
Nov. 8
7 p.m.
Admission/Fee: $300
The Presbyterian Villages of Michigan Foundation will be hosting their 15th annual, gala event. Come "Play Ball" at the Henry Ford. Enjoy stadium-themed food, fabulous sports cocktails, and popcorn while taking in and enjoying the Jazzy sounds of The Sugar Snaps. Attending this benefit for the 5,000-plus older adults served by PVM, you'll help make Michigan the best place to live at any age.