R&B in rare form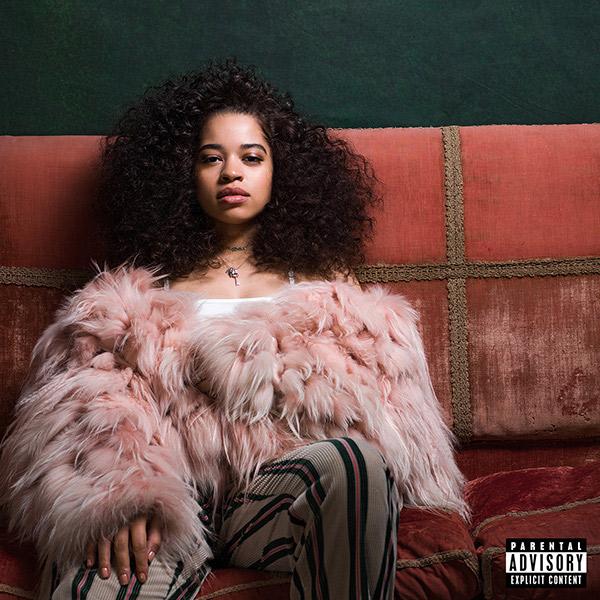 Ella Mai debuts her self-titled LP
by Marvin Poindexter, Arts & Entertainment Editor
9.5/10
From doing song covers on Instagram based on smash hits from other recording artists, to being discovered and signed by esteemed producer DJ Mustard, English singer/songwriter Ella Mai has come the distance. Partnered with Mustard's 10 Summers Records and Interscope Records, the songstress has made her mark in the realm of R&B. After three EP's Time, Change and Ready, Ella Mai has released her much anticipated first self-titled album.
Unlike most artists in the industry, the English songstress path to stardom had a rather unusual start.
In February 2017 Ella released her third EP titled Ready. Before its release, there had been one promotional single called Anymore. Though the song was well received by a wide audience, this wouldn't be the song that would become her breakout hit. It wasn't until 2018 that the song that would eventually become that "hit," would be Boo'd Up. Back in 2017, Ella toured with fellow artist Kehlani on her Sweet Sexy Savage tour. On that tour, Ella performed songs from her previous projects, but not from her then recently released EP Ready.
In an interview on Beats 1 Radio with Julie Adenuga, Mai explains why she didn't perform songs such as Boo'd Up from the project. "No one in the crowd would know the song since it was so new, people would ask why is Boo'd Up not on your list."
Eventually, she changed her set list up and started performing the song first when she would come out to perform. Ella also talked about how Boo'd up was liked and noticed by Chris Brown, saying how the singer/rapper said: "This is my jam" and how he really enjoyed it. Boo'd up since its release is now certified 3x platinum.
Prior up to the release of ELLA MAI, two singles have been dropped. Trip, and Whatchamacallit featuring Chris Brown. On her self-titled LP, Ella Mai proves that Boo'd up isn't just the beginning or end of her career, but rather a stepping a stone. What could have been a one hit wonder, is now an example of what R&B or music in general sounds like in rare form. ELLA MAI showcases just that. This project shows a girl just doing song covers on Instagram, is more than a one-hit wonder, and that DJ Mustard definitely discovered something special. The album starts off with the 12-second intro titled Emotion. In the intro, Mai defines what essentially emotion is, and by the end of it saying it is "A rollercoaster."
Mai uses her name as an acronym to convey what the meaning of the album is, and what it stands for. The "E" in Ella stands for Emotion, "L" for lust and love, "A" for assertive and Aware, "M" for Mystery, and "I" for inner. Each letter within the acronym truly defines what this album is. Each letter corresponding with every song, defining the mood and tone. The first song on the album, "Good Bad" exemplifies this. The song is describing the emotions and behavior of how Mai is feeling toward someone. "So what if I wake up with a attitude?
You assumin' that I must be mad at you I just rolled out of bed on the wrong side, and…
Now we're in a bad mood." The next song Dangerous discusses the risk of falling in love, and essentially what could happen after "putting all your eggs in one basket." It is also about the emotions and benefits while in a relationship. ELLA MAI hosts features from artists such as Whatchamacallit feat. Chris Brown, Everything feat. John Legend, and Gut Feeling feat. H.E.R.
Ella Mai showcases not only showcases not only what R&B sounds like in rare from, but also displays that she's more than a one hit wonder.