Houses divided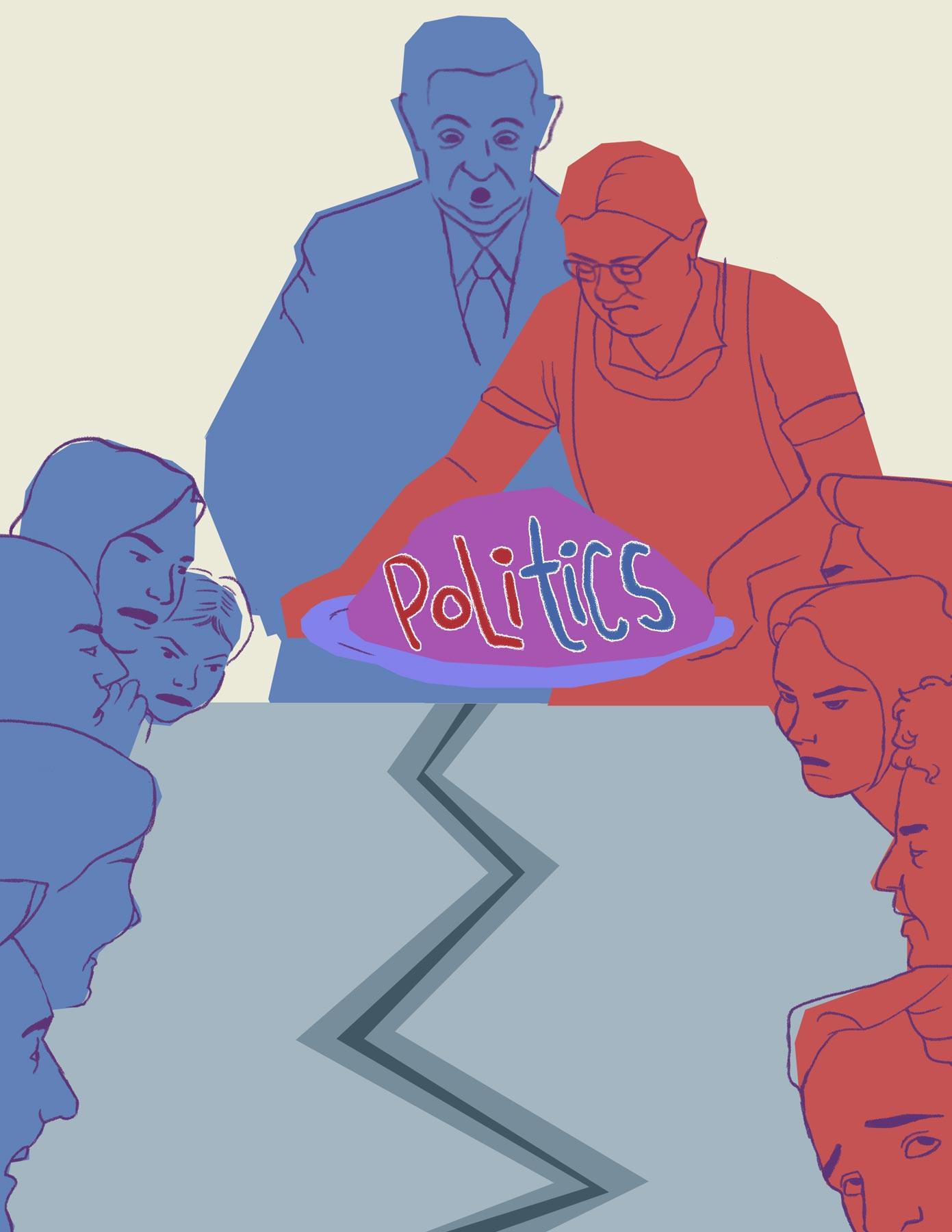 Put politics aside this holiday
by Christian Hollis, Editor-in-Chief
In the past, the term "House Divided" is usually referred to sports or alumni, but nowadays it's taken on a new term. American families have been divided in their homes. The current political climate is a disgrace to our country. People can't seem to put politics aside anywhere. This holiday season, keep away from the politics when spending time with family, and instead enjoy the moment.
From my own experience, some family members to even speak of another's name because of their views. I've heard terms being spread like "snowflake liberal" and "MAGA hack" around the dinner table. Social media, news channels and other areas of converse have created this idea that politics can never end. That's not the case. You can have family events without bringing up politics.
Plus, why would you want to yell at each other for our views when we can watch college football while scarfing down chicken and dressing?
It's not worth it.
We've had a rough few years during the so-called "Trump-era", but the mid-term election is over. You're not going to change anyone's mind in that environment, so why even try when you can ruin a relationship with your kin.
Not everyone has to give their input on Trump's tariffs or Nancy Pelosi's hair when cutting the turkey at Thanksgiving, just bite your tongue. Drink some Dr. Pepper, eat green beans and enjoy football with your family. To unite our country, we must first unite our households.