Continuing consistency combined with collaborations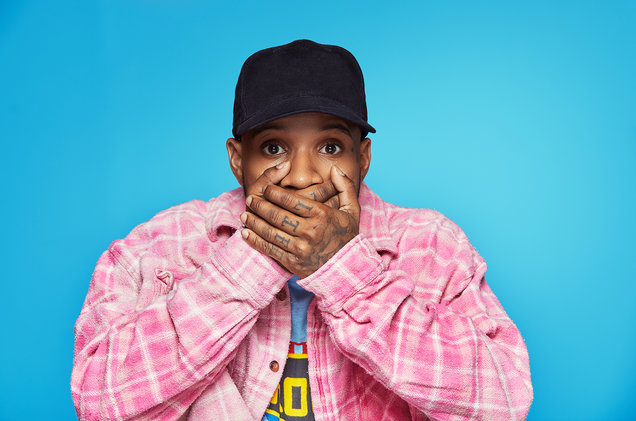 Tory Lanez' LoVE mE NOw? shows promise in future
by Marvin Poindexter, Arts & Entertainment Editor
7/10
Just months (seven to be exact) after delivering his sophomore album "Memories Don't Die", Toronto rapper Tory Lanez has dropped his third studio LP, titled "LoVE mE NOw?".
Leading up to the release of "LoVE" three singles were released, consisting of Talk To Me, Keep In Touch and Drip Drip Drip.
Compared to previous projects such as I Told You and Memories Don't Die, Lanez took a slightly more different approach with this project. Instead of creating an album with substance and authenticity, Lanez instead just decided to have fun creating this project. In an interview with Billboard Lanez capitalizes on this stating that "This is more so, like, Yo, I just felt free. F*** it. Take this, I'm making music." Whereas compared to his previous two albums Lanez tended to tell a story of sorts using skits, and or talk about major occurrences in his life within the music.
Anyone who is a fan of the Toronto artist or considers themselves a fan knows that Lanez doesn't projects aren't filled with features, to say the least.  Essentially the inspiration or even the reason why there are this many features on LoVE mE NOw is that of near-death experience Lanez had. During a press run for promoting the album, Lanez explained the situation on what happened during the "experience". In an interview with The Breakfast Club, Lanez explained stating that the incident occurred while traveling on a private jet. "The plane damn near fell out the sky. "Me going through that I just kinda started thinking about things". "Would I have felt like I got everything done". Did I get to work with my peers, did I influence my peers, did I give them everything they wanted?" "We were 38 or 39,000 feet in the air, and we fell down to 13,000 feet".
Love Me Now is hosts a total 12 features on songs/singles such as Drip Drip Dirp featuring Meek Mill, Talk To Me featuring Rich The Kid, and Keep In Touch featuring Bryson Tiller. LoVE mE NOw also boasts features from artists like 2 Chainz & Chris Brown on DucK my Ex, Brown who also appears on FLEXiBle featuring Lil Baby plus more.
Aside from the amount features being on the album what makes this project different from all of Lanez's past projects, is the feel and delivery. While LoVE mE NOw? is a continuation of sorts that continues to show off Lanez's consistency. Consistency meaning how Lanez continues to give listeners his usual method of delivery but primarily using rap, rather than the R&B side of his artistry. In prior projects, Lanez would have hints of both R&B and rap scattered throughout his work. Part of the reasoning for why this is coming from Lanez essentially wanting to step back from the R&B side of music.
Though LoVE mE NOw is without a doubt an enjoyable project and is just Lanez having fun with the music, it is for that reason why this album shouldn't be taken "too" seriously. In fact, this album feels more like a mixtape rather than an album. After getting used to Lanez delivering albums filled with substance within the content, LoVE can feel stale for some of the course of the project.  There's nothing wrong just having fun, but at least sprinkle some authenticity here and there, for listeners to chew on for a bit. On the other hand, "LoVE mE NOw?" can be treated as a light-hearted project for those who don't want Lanez to continue with his usual skit filled authentic music.