Creative collaborations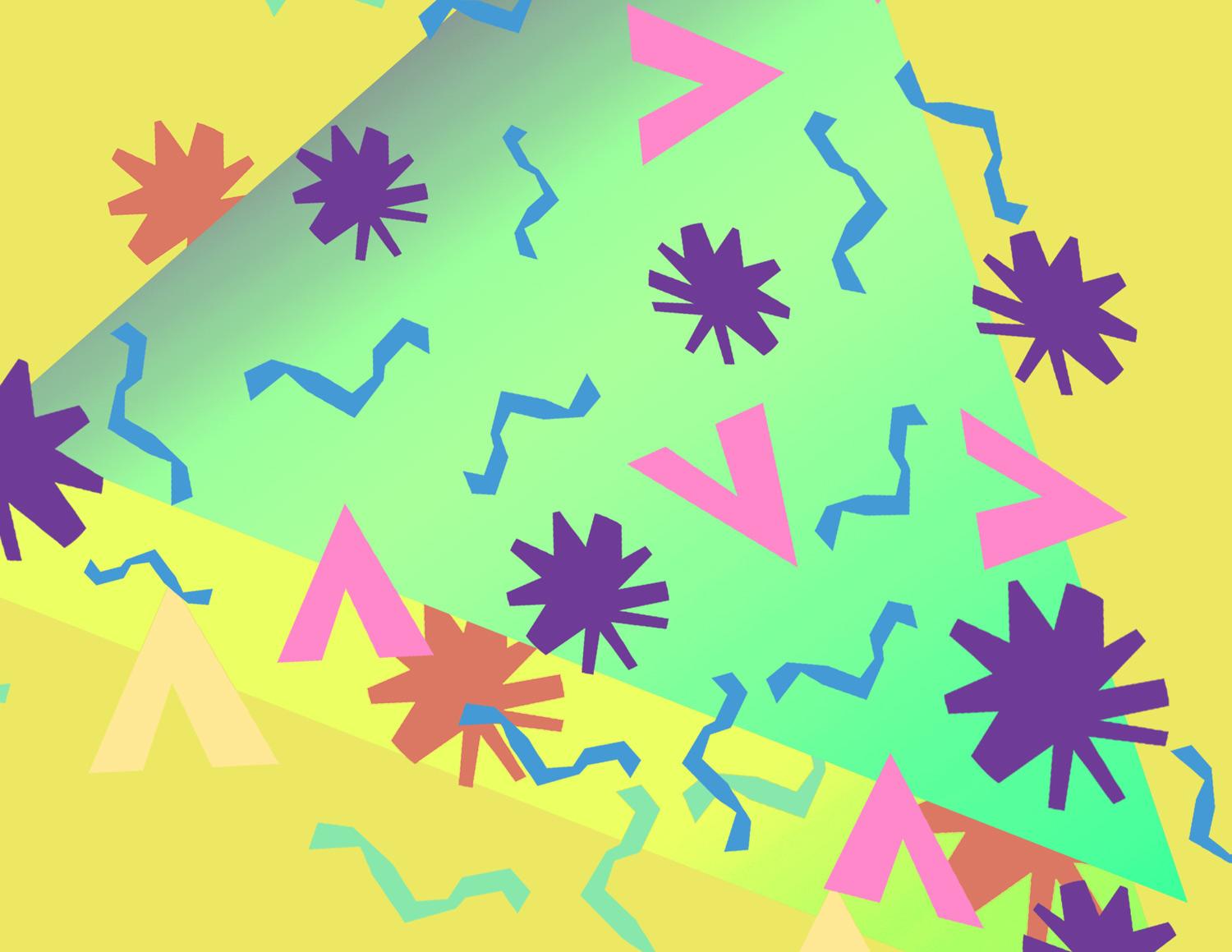 CGT club offers students opportunity to network with peers and industry professionals
by Josiah Thomas, Campus Life Editor
Most students these days use Fridays as a day to prep for the weekend. They schedule no classes and won't step foot back on campus until the start of the new week. However, a group of hard working creative minded students use this time instead to help like minded students with projects and career-oriented programing.
Every Friday the Computer Graphics Technology (CGT) Club meets from 12 p.m. to 1 p.m. in the Jeffress Center room JC110 collaborating with students who have interests in web, print and digital media. Members enjoy presentations and design talks that the club gives with meetings covering new material each week. You don't have to be majoring in computer graphics to join. Any student who has interest in these areas are encouraged to attend.
"[Club members] like the supportive environment, feeling welcomed, and always look forward to the next meeting because we cover new material each week," said CGT Club President James Zitnik, adding that it's "a place where they can come get help."
Formed in May 2018, the CGT Club has already built up a dedicated network and has gained student interest.
"Once I knew there were others like myself who were wanting more opportunity in the way of clubs, events, resources and social activities revolving around graphic design, I decided it was time to start a club," said Zitnik.
The club had the support of CGT Department head Professor Michael Mehall and ran with it, using it and their network to organize public events relating to the wide range of fields tied to computer graphics such as Game Development, Film, Special Effects and Motion Graphics to name a few. To this end, the club does just about anything computer graphic related, such as digital media, web and multimedia, photography, film, motion graphics, special effects and 3D modeling/animation and more.
The CGT Club looks to accommodate everyone's needs, so they break their material down to topics based off of student interest in three major fields: film, game development and advertising.
The CGT Club provides students a place to network, collaborate, study, learn, get help with a project and even take on job opportunities. They work closely with the CGT academic department to help organize events outside of class in which industry professionals come to campus to share their insights in one of the many related fields to the students and the general public.
Their events attract a diverse creative audience filled of illustrators, animators, game developers, software developers, motion graphics technicians, and even artists who work with 3D, VR and AR software. The club brings in talent from all over Metro Detroit to share their experience, work and help members reach their goals as young professionals.
Students also find themselves collaborating with their peers in a nonacademic setting. The CGT Club recently collaborated with the Video Production Club for the annual 48-hour Film Challenge that the CGT department hosts annually.
"We took home the award for Best of VFX and Animation. It was a lot of fun. We plan on doing another short film here soon," Zitnik said.
The club is planning on hosting more events in 2019 after the success of its inaugural event
this past October when the club presented an evening with Austin Yarger on Game Development. Coming soon is an event focusing on 3D and Motion Graphics from the Michigan Mograph Mondays on Monday, Jan. 28. This event will be free and open to the public with more details to follow in the upcoming weeks.
Questions relating to the CGT Club should be addressed to the Student Activities Office at 734-462-4422.
Student Discounts
Anyone interested in software-related work will need to get a subscription for the Adobe Creative Suite. At $20 per month for students, the entire Adobe platform is unlocked, including all of Adobe's software, a personal website for your portfolio, cloud storage access to stock photos etc. For 3DS Max, a student license from Adobe's website is needed. This software is free for 3 years for students, requiring payment when the trial is finished. The student version of 3DS Max is only for educational use. A full subscription will allow you to work at home or on the road at your own leisure.