On The Prowl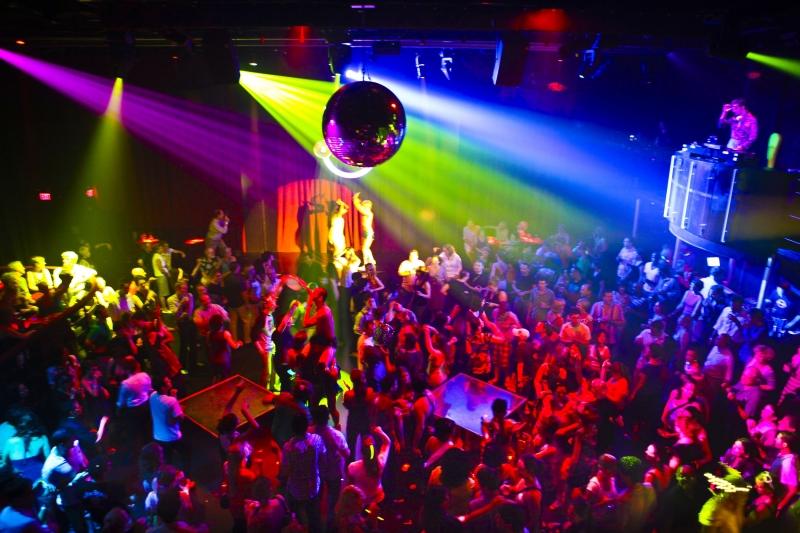 by Marvin Poindexter, Arts & Entertainment Editor
A Christmas Carol
Meadow Brook Theater
378 Meadow Brook Rd, Rochester, Mich.
Now to Dec. 23
Captivating audiences for 37 years, witness the tale of a "mean-spirited" miser and the ghost that will haunt him. This story was written by the famous Charles Dickens, while the adaptation and original staging by Charles Nolte.
Enduring Ideals: Rockwell, Roosevelt & the Four Freedoms
The Henry Ford
20900 Oakwood, Dearborn, Mich.
Now to Jan. 13
Every Sunday and Saturday 9:30 a.m. to 5 p.m.
(313)-982-6001
Rockwell, Roosevelt, and the Four Freedoms is a one of a kind traveling exhibition, dedicated to Norman Rockwell's famous depiction of Franklin Delano Roosevelt's Four Freedoms: Freedom of Speech, Freedom of Worship, Freedom from Want, and Freedom from Fear. In this telling of the story organized by the Norman Rockwell Museum Rockwell, Roosevelt and the Four Freedoms focuses on and highlights the historical context in which Franklin D. Roosevelt articulated the Four Freedoms and the role of Rockwell's paintings in bringing them to life for millions of people.
Metro Detroit Brewery Tour
D&D Brewery Tours
32639 Industrial Rd, Garden City, Mich. 48135
Now to Dec.31, 4 to 8
1hour tour length
(734)-398-3333
Partnering with your favorite breweries across the Motor City, D&D Executive Transportation wants you to book yourself a tour. Get ready to fall in love with some of the newest brews in the city. Guest will be able to receive a wristband for happy hour pricing at each brewery for any day of the week.
Amherstburg River Lights Winter Festival
Downtown Windsor
270 Dalhousie St, Ottawa, ON, Canada
Now to Jan. 6
5 to 9 p.m.
Admission: Free
Looking for a mini road trip across the border for the holidays? Check out the Amherstburg River Lights Winter Festival featuring a town immersed in holiday spirit filled with hundreds of LED display lights. Stroll around two parks in downtown Amherstburg: The King's Navy Yard Park and Toddy Jones Park. Fridays, Saturdays and Sundays, enjoy the life size Gingerbread Warming House, which will be open from 5:30 to 8:30 p.m. All visitors will be able to warm up with hot chocolate, while enjoying free crafts and gingerbread house displays.
Lumin 2.0 Prototype
Detroit Institute of Arts
5200 Woodward Ave, Detroit, Mich.
Now to Feb. 28
Tue. to Thur. 9 a.m. to 4 p.m.
Fri. 8 a.m. to 3:30 p.m.
Weekends 9 a.m. and 5 p.m.
Experience the DIA with a brand-new twist, in the form of augmented reality. Stop by, pick up, and try out this handheld device. This device will be available in the Rivera Court. Lumin 2.0 features 5 new tour stops on the second floor. Plans for the second of the Lumin 2.0 project will launch sometime 2019.
YBN Takeover Tour ft. YBN Nahmir, YBN Almighty Jay & YBN Cordae
Saint Andrews Hall
431 E Congress St, Detroit, Mich.
Dec. 3
7:30 p.m.
Admission: $35 advance, $40 day of show
A tour consisting of a few of rap/hip-hop's youngest talents, representing different parts of the nation, formed a collective known as YBN. Nahmir representing Birmingham, Alabama. Jay Texas, and Cordae Raleigh, North Carolina. The collective is now on their first American tour after being on a European tour.
H.E.R/ I Used to Know HER Tour
Royal Oak Music Theatre
318 West 4th Street
Royal Oak, Mich.
Dec. 3
7 p.m.
Known as Gabi Wilson, now known worldwide as H.E.R is on tour, after reeling her two-part project I Used to Know HER.
Travis Scott: Astroworld Wish You Were Here Tour
Little Caesars Arena
2645 Woodward Ave, Detroit
Dec. 5
7:30 p.m.
Just months after the release of his third studio album Astroworld, Travis Scott is now on tour. Known giving some of the most energetic shows in music, concertgoers should expect no less this time around. The Astroworld tour will also feature an all-star line-up of some of hip-hops hottest rising talent. Trippie Redd, Shack Wes, And Gunna are all set to perform. Fashion/music icon Virgil Abloh will also be part of this line up as well.
Aladdin
Fisher Theatre
3011 W Grand Blvd, Detroit, Mich.
Dec. 12 to Jan. 13
Tue.to Sat. 7:30 p.m.
Sun. 6:30 p.m. & Sun. 1 p.m.
Sat. 2 p.m.
Discover "A Whole New World" with this live telling of the Disney Classic Aladdin. Filled with unforgettable magic, comedy, and beauty. Based on the classic tale, discover a story where one lamp contains three wishes which can create infinite possibilities as well as problems.
A Charlie Brown Christmas Live on Stage
Fox Theatre
2211 Woodward Ave
Detroit, Mich.
Dec. 15
2, 5 p.m.
Experience a holiday classic come to life, in the form of a live action touring production. Charlie Brown Live. Join Charlie Brown, Snoopy, Lucy, Linus, and the whole Peanuts gang as they put on their own Christmas play and ultimately discover the true meaning of the season. Adapted from Charles M. Schulz's timeless story of the spirit of Christmas, enjoy the iconic and unforgettable music just like the holiday cartoon special.