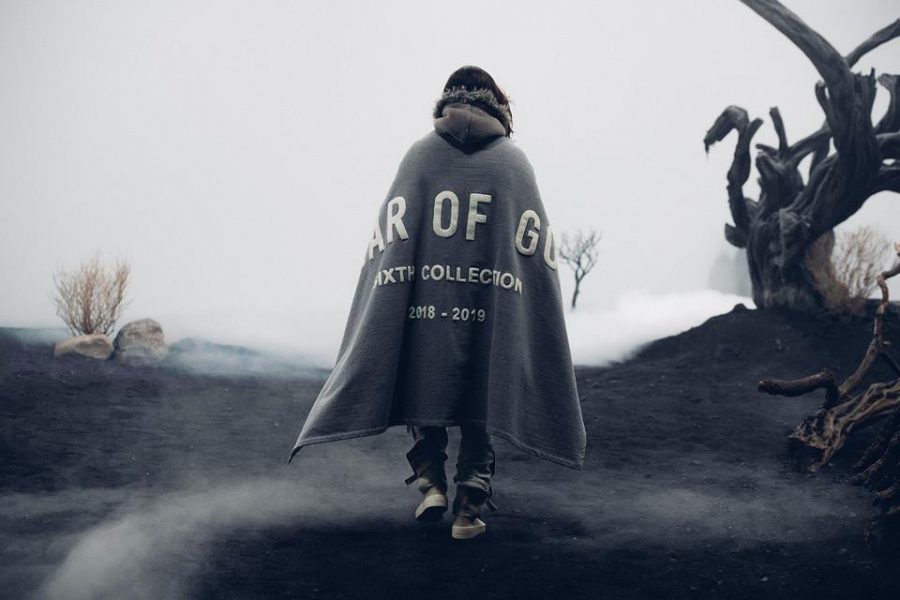 Since the brand's debut back in 2013, Fear of God has cemented itself not just in streetwear, but rather in the fashion industry all together. From Kanye West, Justin Bieber, Big Sean and more, the brand has been seen worn on celebrities, since the brand's start up. Founded by California native Jerry Lorenzo, Fear of God has made a name for itself within the past six years and only continues to show growth, as a high-end streetwear brand.
The name of the stems from Lorenzo's religious background as a Christian, mixed with his own personal style.
In an interview with The Cut, Lorenzo stated that growing up with Christ was the center of his household.
"I grew up with Christ as the center of my household. It was intertwined with everything we did," said Lorenzo.
Though with a name like 'Fear of God' one would expect there to be biblical references written or rather "stamped" all throughout the collection, but that isn't the case.
Additionally, Fear of God is inspired by Lorenzo's personal style, which was influenced by his love of sports, music and fashion in general. The inspiration can be seen in pieces, specifically from the 2015 fourth collection. The collection which at the time not only showcased what is in style at the time (heavily distressed denim and band tees) or trending.
What makes the Fear of God brand special isn't just how it's showcased on or worn on celebrities or influencers, but rather how each collection that is released tells a story of its own, and manages to sell out, as well as what inspired the creation of the pieces in the collection.
An example for the fifth collection was inspired by baseball and "Boyz N the Hood." The baseball inspiration comes not solely from just Lorenzo's love of the game, but from how his father Jerry Manuel, who played for the Chicago White Sox instilled the love of the game into his son.
Much of the collection featured pieces such as oversized mesh baseball jerseys, as well as a collaboration with New Era, to release the brands own rendition of the MLB teams on the "59 Fifty" fitted hats. The inspiration coming from "Boyz N the Hood" and the iconic Detroit D hat based on the Detroit Tigers, which was seen in "Boyz N the Hood," worn by Ice Cube's Character "Doughboy."
Part of what makes the brand unique is how each collection doesn't repeat in releasing items. The brands iconic distressed selvedge denim hasn't been released or seen since its third and fourth collection.
Apart from the main line which is sold in stores such as Barneys New York, Nemian Marcus, etc. Fear of God is offered in a cheaper line called "FOG Essentials," which is distributed through PacSun.
"Essentials" doesn't offer the same "lavish" pieces as the mainline does, but offers basic, functional and stylish pieces for a more affordable price point. The brand has also collaborated with sneaker brands Vans (2016) and Converse (2017), to release exclusive brand edition sneakers, using the sneakers brands classic silhouettes, through PacSun retailers.
Though it is a high-end brand, anyone can still "cop" Fear of God pieces through their "Essentials" line which is easier on the pockets. Fear of God is a brand that showcases it isn't just another trendy based, high end clothing brand, but rather a brand with solidarity, functionality, comfort and style.
Photos courtesy of hypebeast.com