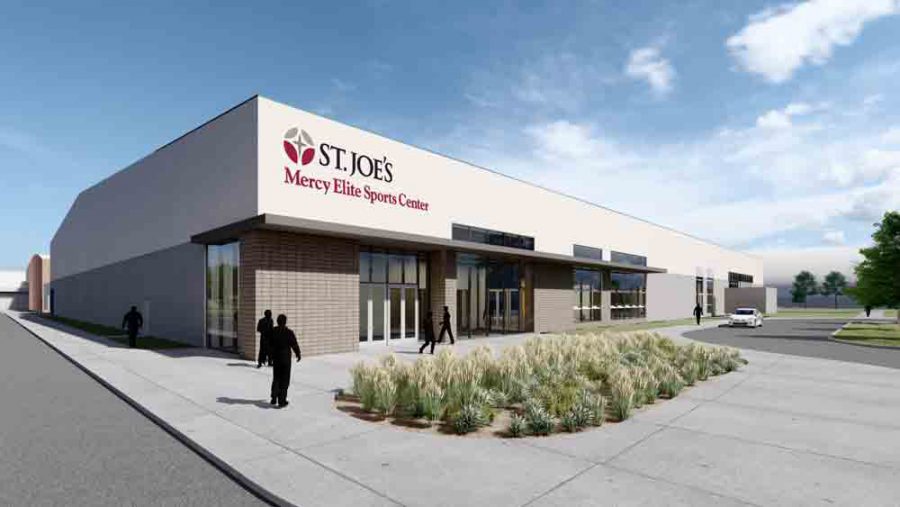 Students may notice there have been a number of changes occurring throughout campus since the beginning of the school year. During the most recent groundbreaking ceremony, Schoolcraft College in partnership with St. Joe's and Mercy Elite, initiated the construction of the new St. Joe's Mercy Elite Sports Center for Schoolcraft College, Jan. 27.
This center will be a 75, 227 square feet multipurpose space and will include a state-of-the art fitness lab. Additionally, the center will house classroom space and faculty offices supporting degree programs such as sports medicine and the Movement Science program.
"This center will allow for rotations to students in physical therapy, exercise science and strengthening and conditioning," explains Shannon Striebich, President at St. Joseph Mercy Oakland. "We'll be working closely with students using a new sophisticated level of sports performance technology," she continues.
"We'll be able to drill down on metrics like resting metabolic rate and create customized programs for individuals that allow them to achieve their desired results, whether that's better health or increased performance on the field."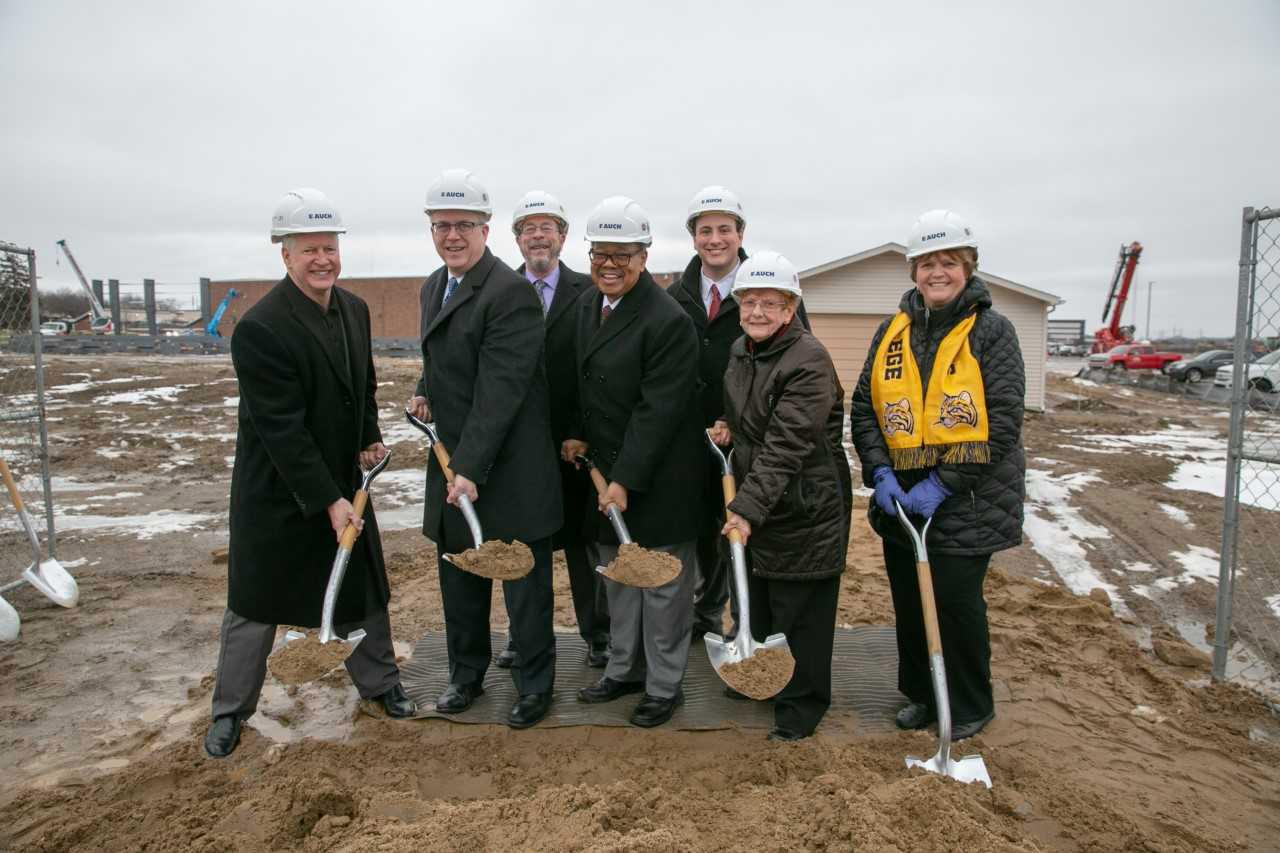 Moreover, the development of the St. Joe's Mercy Elite Sports Center has granted not only the opportunity to expand existing services offered to Schoolcraft College and Michigan Elite, but will be available to Southern Oakland and Wayne Counties including Northville, Novi and Farmington. While this new addition to campus does indeed pose a bright future to those students studying sports medicine or movement science, the community and clubs will see benefits as well.
This sports center is posing to be the future home of the Michigan Elite Volleyball Academy, as well as the Livonia-based Michigan Wolves-Hawks Soccer Club who are more than thrilled about this partnership.
"Our membership has increased by over 60 percent since our partnership with Schoolcraft College began and the St. Joe's Sport Dome opened in 2017," states Ed McCarthy, Executive Director of Michigan Wolves Soccer Club. "The facilities, perfectly located here on the campus of Schoolcraft College, have allowed us to maximize player development by providing the majority of our training and games at a single location with exceptional quality."
The development of the St. Joe's Mercy Elite Sports Center is a steadfast continuation of the synergetic partnership that Schoolcraft strives to uphold with the community and the betterment of its students.
"I think we can expect some great things, not only for our own students, but for those youngsters who are part of these organizations to learn about these sports and to develop the skills giving them opportunities to excel in the future," states college President Conway A. Jeffress.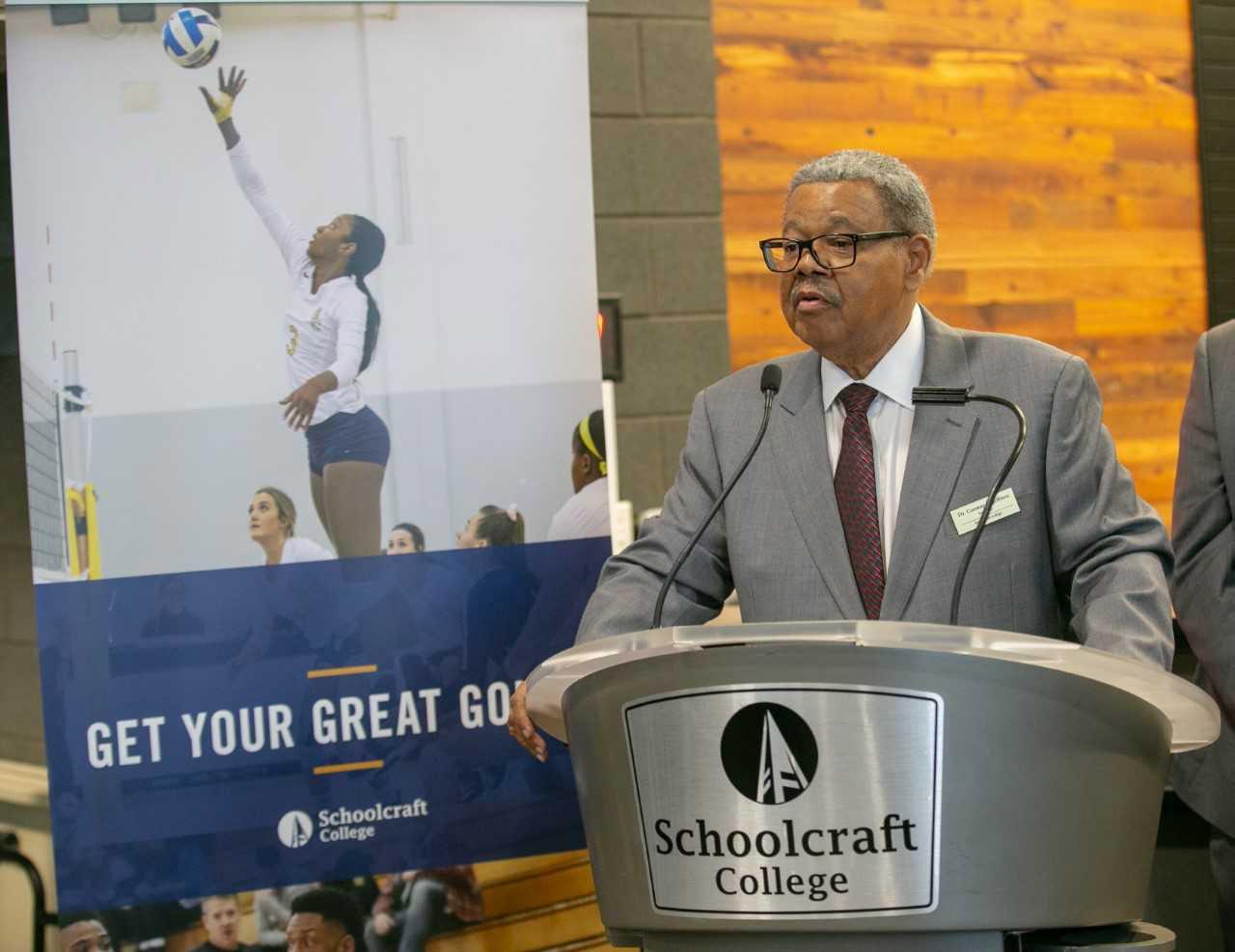 Photos courtesy of Schoolcraft College