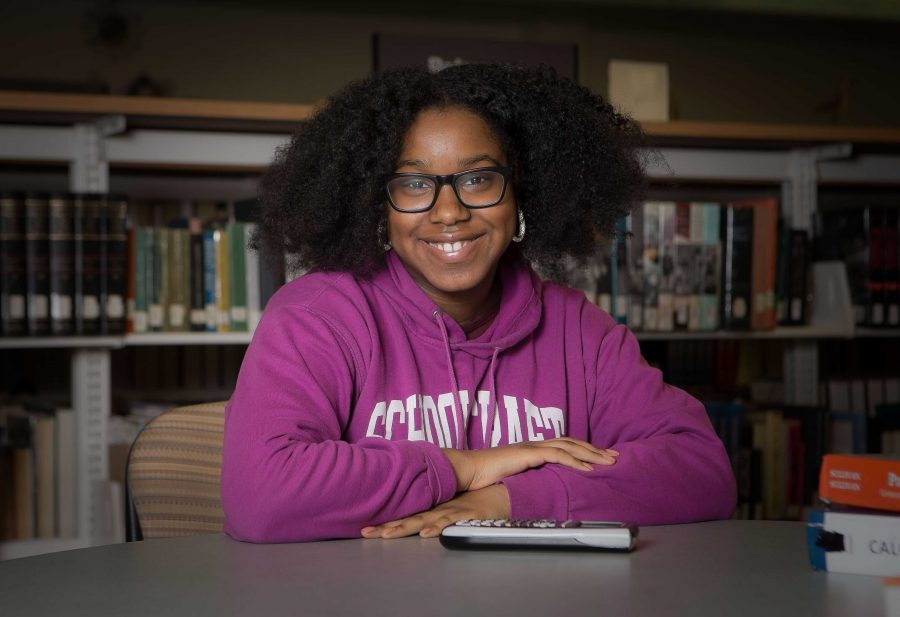 Rejection is a universal concept that can be difficult to deal with. That's what makes Tottianna Bushell's accomplishment so impressive.
After experiencing 2 dismissals over two years, the Schoolcraft alumnus continued to hold out hope. Now, Bushell has finally been accepted into the highly selective University of Michigan's Undergraduate Research Opportunity Program (UROP).
Founded in 1989, UROP provides students the opportunity to pursue a creative, scholarly or research endeavor of their choosing. No previous research experience is needed as skill-building workshops are provided to students free of cost during their time in the program.
According to their website, UROP boasts an impressive 50,000 alumni all of which entered the program with the intent to research topics including but not limited to humanities, creative arts, social, natural, biomedical, environmental and physical sciences as well as engineering. For more information on UROP itself, please visit lsa.umich.edu/urop.
"I applied last year and was waitlisted," stated Bushell. "I decided to apply last semester and was waitlisted again. Through the honors program, I had the opportunity to revise the Title IX policy and create a documentary called "Black on Black Mental Health" with my classmate Marie Chantal Nyirahategekimana. This spark led me to email the director to ask her if there was anything I could do better for the next time."
After a few weeks, she received an email inviting her to UROP. Along with this achievement, she also cited Nicole Galindo, Emily Podwoiski and Karen Schaumann of the Schoolcraft Honors Scholars program as sources of immense help and support in her journey toward her eventual acceptance into UROP.
Tottianna Bushell has been accepted into the highly selective University of Michigan's Undergraduate Research Opportunity Program.
Photo courtesy Schoolcraft College
Bushell's determination and drive, after she was denied entry, speaks to her character. She explained that the future held great things for her and kept her striving for success. As such, she focused her attention on learning "R," a programming language used in the statistics field. According to her, there is no such thing as being held back by one's circumstances. So, Bushell practiced what she preached, continued to better herself and ultimately achieved her goal.
"I believe that milestones simply create new paths of learning," she explains. "Being open to the turning of tides is very important in any goal."
Bushell wants students to know that they shouldn't give up either and that it's important to temper expectations, but to also hope for the best.
When she was waitlisted by UROP, she didn't count it as a loss, but a learning experience. She knew that one day she would reach her goal, even after facing rejection twice over.
Another point Bushell wants to make clear is whenever struggling to meet a goal, the best thing to do is to remember the reasons and desires behind succeeding. Sometimes all that is needed is a changed mindset.
"A major piece of advice I could give to any student is to find your passion. I believe that my passion for helping others has helped me to understand my purpose," asserts Bushell. "Many people choose majors based on the pay scale but forget that a degree is a foundation for a house that is up to the individual to build. One of the biggest lies ever told to students is that they should start thinking about their careers after they graduate."
In the future, Bushell plans to help low-income communities by researching the issues caused by the factors of poverty and using statistics to find trends that could be amended. UROP will allow her to search for an institution that will allow her to pursue a solution. She hopes that others will begin pursuing their passions instead of trading them for a paycheck.
Anyone interested in observing more of Bushell's work can watch her documentary by visiting her YouTube page.
Photos courtesy Schoolcraft College